Oregon State University Press
For fifty years, Oregon State University Press has been publishing exceptional books about the Pacific Northwest—its people and landscapes, its flora and fauna, its history and cultural heritage. The Press has played a vital role in the region's literary life, providing readers with a better understanding of what it means to be an Oregonian. Today, Oregon State University Press publishes distinguished books in several academic areas from environmental history and natural resource management to indigenous studies.
Showing 81-90 of 92 items.
Oregon State University Press
In a world where over half of the remaining six thousand languages will most likely disappear by the end of the century, attention has finally begun to focus on the struggles of indigenous people to save their languages. Lack of knowledge concerning the vast linguistic diversity of Oregon's languages has been a major obstacle to language ...
More info
Oregon State University Press
Portland strikes a unique balance between the rich architectural traditions of the past and the cutting-edge creative developments of modern architecture. Within a small downtown area can be found 19th-century cast-iron-front buildings, skyscrapers, old brick warehouses, a landmark 1890 train station, historic bridges, and a distinguished ...
More info
Oregon State University Press
During the first half of the 19th century, a unique subculture built around hunting and mobility existed quietly in the Pacific Northwest. Descendants of European or Canadian fathers and Native American mothers, these mixed-blood settlers--called M©tis--were pivotal to the development of the Oregon Country, but have been generally ...
More info
Oregon State University Press
To Harvest, To Hunt is a rich collection of writings that reveals how diverse peoples have valued and used natural resources throughout the history of the American West. Drawing on family letters, oral traditions, historical records, and personal experience, the book's contributors offer readers new perspectives on the land they live on, ...
More info
Oregon State University Press
The Wind River Experimental Forest has been called the cradle of forestry in the Pacific Northwest. Located in the Gifford Pinchot National Forest in southwest Washington, the forest is a nexus of groundbreaking discoveries in forest genetics and ecology, and is one of more than seventyfive Forest Service landscapes across the U.S. devoted ...
More info
Oregon State University Press
Once regarded solely as the cultivation of forest trees, silviculture is today shifting to a broader focus, one that reflec ts societies' changing forest values. In addition to timber management, the prac tice and science of silviculture are now concerned with tending forests--to reduce fire potential, benefit wildlife, and maintain ...
More info
Oregon State University Press
Years of drought and decades of aggressive fire exclusion have left North American forests at high risk for future catastrophic fires. Forest settings are a magnet for recreational opportunities and for rapidly growing residential development--putting an increasing number of citizens and their property into the path of wildfires. ...
More info
Oregon State University Press
In the remote northeast corner of Oregon lies the ruggedly beautiful Zumwalt Prairie. A wild expanse of untilled ground covering nearly two hundred square miles, the Zumwalt is almost entirely managed by cattle ranchers. It also is home to one of the highest concentrations of hawks in North America, including red tailed, ferruginous, and ...
More info
Oregon State University Press
Empty Nets is a disturbing history of broken promises and justice delayed. It chronicles a native people's fight to maintain their livelihood and culture in the face of an indifferent federal bureaucracy and hostile state governments. In 1939, the U.S. Government promised to provide Columbia River Indians with replacements for traditional ...
More info
Oregon State University Press
"When you live in an old house, the remodeling and rehabilitatingnever end. I guess the same is true when you belong to a family."A ruined old schoolhouse and a loving, troubled family are at theheart of The Little Lucky, a reflec tion of the many ways in which aplace can shape and be shaped by family. In discerning and nimbleprose, Gail ...
More info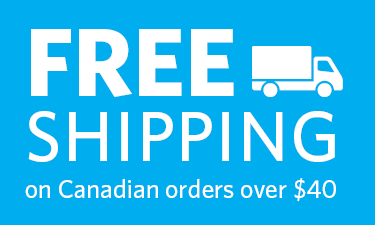 Find what you're looking for...
Publishers Represented
UBC Press is the Canadian agent for several international publishers. Visit our
Publishers Represented
page to learn more.