Organic Sovereignties
Struggles over Farming in an Age of Free Trade
University of Washington Press
This first sustained ethnographic study of organic agriculture outside the United States traces its meanings, practices, and politics in two nations typically considered worlds apart: Latvia and Costa Rica. Situated on the frontiers of the European Union and the United States, these geopolitically and economically in-between places illustrate ways that international treaties have created contradictory pressures for organic farmers.

Organic farmers in both countries build multispecies networks of biological and social diversity and create spaces of sovereignty within state and suprastate governance bodies. Organic associations in Central America and Eastern Europe face parallel challenges in balancing multiple identities as social movements, market sectors, and NGOs while finding their place in regions and nations reshaped by world events.
Examining parallels in Latin America and post-Socialist Europe in terms of the organic agriculture movement, Organic Sovereignties sheds light on the effects of free trade, intellectual property rights, and food regulatory regimes on seed and food sovereignties and biodiversity conservation. What is exciting about it is Guntra Aistara's brave insistence to foreground the construction of "farmscapes as places" and the affective multispecies networks that arise from these hopeful cultivations. I know of no other work that so finely dissects the compelling promise as well as the structural limits of individual, cultural, and societal autonomy on sustainable choices and trajectories.
Organic Sovereignties is gently provocative and covers entirely new ground. It goes far beyond the debates on organic certification and conventionalization that have preoccupied so much scholarship on organic agriculture and focuses instead on how imagined agrarian histories and the respective relationships to (post)colonial and (post)socialist states shape organic farmers' subjectivities.
Organic Sovereignties is a nuanced ethnographic exploration of how the daily practices of organic agriculture and agrarian livelihoods transcend national borders and facile distinctions between 'first' and 'third' worlds. Aistara's research provides critically important insights into how small-scale farmers are building sustainable rural futures within diverse political economic contexts.
Guntra A. Aistara is associate professor of environmental sciences and policy at Central European University in Budapest.
Forward by K. Sivaramakrishnan
Acknowledgements
List of Abbreviations
Introduction
Organics in Between
Chapter One
Normal and Exceptional Sovereignties
Chapter Two
"We Will Simply Count the Votes"
Chapter Three
Placing the Landscape
Chapter Four
Networking Diversities
Chapter Five
Cacophonous Harmonies
Chapter Six
Between Conventionalizations
Chapter Seven
Nested (In)Justices
Conclusion
Interstitial Organic Sovereignties
Notes
Bibliography
Index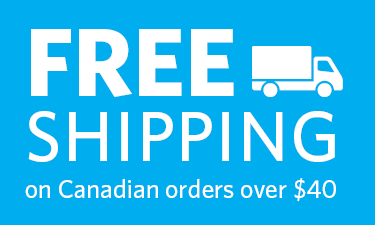 Find what you're looking for...
Publishers Represented
UBC Press is the Canadian agent for several international publishers. Visit our
Publishers Represented
page to learn more.