Overcoming Anxiety and Depression on the Autism Spectrum
A Self-Help Guide Using CBT
Jessica Kingsley Publishers
Cognitive Behavioral Therapy (CBT) has been shown to be effective for treating mental health problems such as anxiety and depression in individuals both with and without autism spectrum disorders. This book bridges the gap between research and practice and shows adults on the spectrum practical ways to manage their emotions.
Many adults on the autism spectrum experience isolation, interpersonal difficulties, anxiety, depressed mood, and coping problems. By applying theory and concepts from autism research, this book will help adults on the spectrum to understand their challenges. The author takes the best of CBT self-help strategies, to encourage self-analysis, and to help adults on the spectrum make better decisions in activities such as employment or relationships.
This is an essential self-help guide for adults on the spectrum looking for ways to cope with emotional challenges, and will also be a useful resource for clinicians, psychologists, therapists, and counselors working with them.
From his many years as an autism professional and cognitive-behavioural therapist, Dr Wilkinson shows an excellent understanding of perceptions and thought processes of people on the autism spectrum, which he explains so clearly in a way people on the autism spectrum can relate to. This book will not only help people on the autism spectrum to gain a stronger understanding of who they are, but also offers a way to overcome anxiety and depression by working with their thought processes rather than attempting to 'banish' or 'cure' them. An important resource for a group of people whose needs are not static. – Chris Mitchell, author of Mindful Living with Asperger's Syndrome and Asperger's Syndrome and Mindfulness
When people ask me if there is anything I'd change about my Asperger syndrome, I offer this firm reply: I'd like to shackle and disable my anxiety and depression. They work together as twin dragons bent on disabling confident and reliable thinking. Wilkinson's accurate analysis and applicable supports give me hope and more reason to keep working on defeating these nasties. – Liane Holliday Willey, author of Pretending to be Normal and Safety Skills for Asperger Women
Overcoming Anxiety and Depression on the Autism Spectrum will be of great value to people with autism spectrum conditions who experience anxiety and depression. It is a self-help guide which provides practical advice on living well, tailored to individuals on the autism spectrum. Using strategies based around Cognitive Behaviour Therapy, it offers a positive approach to managing anxiety and depression. – Jeanette Purkis, autism and mental health self-advocate, author of Finding a Different Kind of Normal: Misadventures with Asperger Syndrome, and The Wonderful World of Work: A Workbook for Asperteens
Lee A. Wilkinson, PhD, is an applied researcher and practitioner. He is a certified and licensed school psychologist, chartered psychologist, registered educational psychologist, and certified cognitive-behavioral therapist. He is the author of A Best Practice Guide to Assessment and Intervention for Autism and Asperger Syndrome in Schools, also published by JKP. Lee lives in South Florida.
Acknowledgements. 1. Introduction. Adults on the Autism Spectrum. 2. Where Are You on the Autism Spectrum? 3. Self-Analysis and Your Cognitive Style. 4. The ABCs of Emotions. 5. Rationality and Scientific Thinking. 6. Imagery, Mindfulness and Self-Talk. 7. Maintaining Your Changes. Appendix A. Autism Quotient (AQ). Appendix B. Empathy Quotient (EQ). Appendix C. Systemizing Quotient (SQ). Appendix D. ABC Worksheet. Appendix E. Thought – Feeling Worksheet. Appendix F. Unhelpful Thinking Habits Record Form. Appendix G. CBT Self-Help Thought Record Form. Appendix H. Daily Mood and Thought Worksheet. Appendix I. Self-Talk Record Form. Appendix J. Coping Thought Worksheet. Appendix K. Problem Solving Worksheet. Appendix L. Maintaining Change Worksheet. Unhelpful Thinking Habits. Major Irrational Beliefs. Reference List. About the Author.
Find what you're looking for...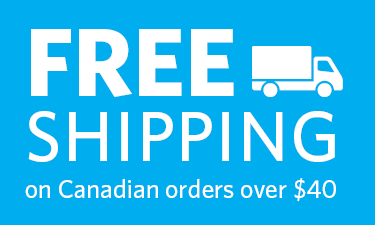 Publishers Represented
UBC Press is the Canadian agent for several international publishers. Visit our
Publishers Represented
page to learn more.