Painful Bladder Syndrome
Controlling and Resolving Interstitial Cystitis through Natural Medicine
Jessica Kingsley Publishers
, Singing Dragon
Painful bladder syndrome is a common and highly debilitating condition that Western medicine finds notoriously difficult to treat. Blending ancient and modern holistic medical traditions from both East and West, Philip Weeks guides the reader through the process of managing their symptoms effectively using a simple yet powerful combination of natural techniques, nutrition and herbal medicine.
Applying his deep understanding of the principles of Ayurvedic and Chinese medicine, he provides holistic medical perspectives on the causes of PBS, as well as clear explanations of specific holistic methods and techniques for bringing symptoms under control, along with step-by-step instructions for introducing them to daily life. The book also looks in a holistic way at effective natural treatments for common co-existing conditions, including allergies, fibromyalgia, irritable bowel syndrome and chronic fatigue. The book ends with an easy-to-follow seven point protocol for recovery from PBS.
This pragmatic and compassionate self-help guide will empower those with interstitial cystitis to gain control over their symptoms and achieve greater physical, emotional and spiritual wellbeing. It will also be of interest to complementary, alternative and mainstream health practitioners involved in treating or supporting those with the condition.
In his latest book, Philip Weeks brings painful bladder syndrome (PBS) elegantly into the wider public and professional discussion. He shows us that this condition is widespread, often under-diagnosed and incorrectly managed, and that a much broader awareness is needed of the negative effects of modern lifestyles, hidden environmental toxins and over-stressed digestive system. In his convincing clinical cases he demonstrates that the successful treatment of PBS, or Interstitial Cystitis, requires a general understanding of mucous membrane health in order to heal the GAG layer of the urinary system and minimise the distress of this modern age condition. Without antagonising mainstream management of PBS, he explores with great skill its complex and multifactorial aspects and finds ways of simplifying its treatment at the same time, almost down to the level of self-help intervention and lifestyle adjustments which is what both the suffering patient and practitioners have been waiting for. – Dr Siegfried Trefzer, Director of Hightree Medical Clinic and Associate Physician at the Royal London Hospital for Integrated Medicine, UK
Weeks covers many subjects to show how interconnected our systems are... this book is complimentary to what a holistic pain service committed to self management would promote. – Pain News
The possible contributory factors to PBS (painful bladder syndrome) are many and varied, meaning that no two cases are alike. In this book, Philip Weeks tackles this challenge head-on, adopting a personalised approach to treating PBS, one that is tailored to the unique circumstances of the individual... Split into 12 logical and easy to follow chapters, the text succinctly covers all the practitioner and patient needs to know in order to start on the road to recovery. There is comprehensive information on conventional diagnostics and medications, and on functional testing, diet, lifestyle, nutrient supplements, herbs and other complementary therapies. The information is punctuated with short case studies, enabling the reader to see instantly how the information can be applied to real life situations. This book will be a valuable tool for individuals suffering from the debilitating symptoms of PBS, as well as for the healthcare practitioners working with them. – Lorraine Nicolle, MSc, MBANT, NTCC, CNHC, nutrition practitioner, educator and author
Philip Weeks is a leading expert on natural medicine and nutrition and a Master Herbalist and acupuncturist. Renowned for his deep understanding and knowledge of ancient medicine, he runs busy practices in London and Hereford, UK. He is deeply versed in Ayurvedic, Arabic, Chinese and Greek medicine and synthesises these systems in his clinical work with patients. He is the author of Make Yourself Better: A Practical Guide to Restoring Your Body's Wellbeing through Ancient Medicine, also published by Singing Dragon.
Introduction. Part I: Understanding Painful Bladder Syndrome. 1. What is Painful Bladder Syndrome? 2. Diagnosing Painful Bladder Syndrome. 3. Conventional Methods for Treating Painful Bladder Syndrome. 4. Holistic Medical Perspectives on Painful Bladder Syndrome. Part II: Managing Painful Bladder Syndrome. 5. Diet and the Gut. 6. Detoxification. 7. Nutrition. 8. Testing. 9. Taking the Fear Out of Flare Ups. 10. Acupuncture. 11. Adaptogens. 12. The Seven Point PBS Protocol - Your Route to Recovery. Conclusion. References. Index.
Find what you're looking for...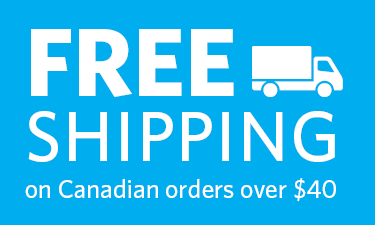 Publishers Represented
UBC Press is the Canadian agent for several international publishers. Visit our
Publishers Represented
page to learn more.