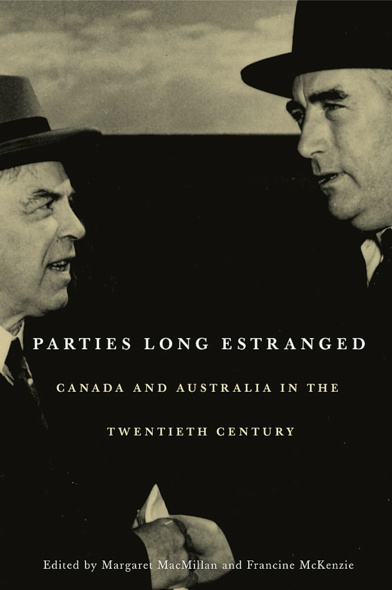 Parties Long Estranged
Canada and Australia in the Twentieth Century
This book brings together recent and original work to illuminate comparisons and contrasts between two former colonies of the British empire. The contributors include some of the top names in history and political science, in Canada and Australia.
Parties Long Estranged covers the entire 20th century and examines different aspects of Canadian-Australian relations, including trade, civil aviation, military, constitutional, imperial, and diplomatic relations. The comparisons include Aboriginal rights, nation-building, middle powers, and attitudes towards the Empire.
This timely volume is well situated in the field of comparative studies, a new and growing area of study. It will be of interest to students and scholars of foreign affairs, the British commonwealth and its dismantling, constitutional history, and international relations.
What this book offers is a wealth of detail on an interesting choice of subjects. The research is sound, the interpretations are thoughtful, and the writing is clear and sometimes elegant ... a major contribution to our understanding of how two communities with much in common have endeavoured to overcome the powerful forces keeping them apart.
The backgrounds and interests of the coeditors reveal a great deal about the core focus. The writing skills and knowledge of diplomatic history of Margaret MacMillan, author of the widely acclaimed Paris 1919, are often in evidence. Her particular interest in the period surrounding the First World War is complemented by Francine McKenzie's grounding in the interwar years ... Scholars are indebted to MacMillan, McKenzie, and the other contributors to this volume for assessing the twentieth-century background so carefully.
Margaret MacMillan is Provost of Trinity College, University of Toronto, and the author of Paris 1919: Six Months That Changed the World, among many other publications. Francine McKenzie teaches history at the University of Western Ontario and is the author of Redefining the Bonds of Commonwealth 1939-1948: The Politics of Preference.
Acknowledgments
Introduction / Francine McKenzie and Margaret MacMillan
Part 1: Decolonization and Nation Building
1 Sibling Rivalry: Australia and Canada from the Boer War to the Great War / Margaret MacMillan
2 Coming of Age: Independence and Foreign Policy in Canada and Australia, 1931-45 / Francine McKenzie
3 Colonization of Indigenous Peoples: The Movement toward a New Relationship / Peter Russell
Part 2: Rivals, Allies, and Models
4 Australia and Canada in the World of International Commercial Aviation / David MacKenzie
5 "She Should Have Thought of Herself First": Canada and Military Aid to Australia, 1939-45 / Galen Perras
6 In the Wake of Canada: Australia's Middle Power Diplomacy and the Attempt to Join the Atomic Special Relationship, 1943-57 / Wayne Reynolds
7 Governments and Defectors: Responses to the Defections of Gouzenko in Canada and Petrov in Australia / Frank Cain
8 Diplomacy in Easy Chairs: Casey, Pearson, and Australian-Canadian Relations, 1951-7 / Christopher Waters
9 The Limits of Like-Mindedness: Australia, Canada, and Multilateral Trade / Ann Capling and Kim Richard Nossal
10 Keeping in Touch: Patterns of Networking in the Canadian-Australian Diplomatic Relationship / Andrew F. Cooper
Conclusion / Francine McKenzie and Margaret MacMillan
Select Bibliography
Contributors
Index
Find what you're looking for...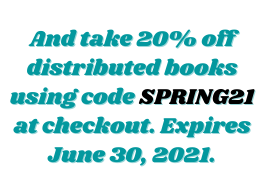 Publishers Represented
UBC Press is the Canadian agent for several international publishers. Visit our
Publishers Represented
page to learn more.