$24.95

Back Order
Ships in 4-6 weeks.
GO TO CART
Pedaling Revolution
How Cyclists Are Changing American Cities
Oregon State University Press
In a world of increasing traffic congestion, a grassroots movementis carving out a niche for bicycles on city streets. PedalingRevolution: How Cyclists Are Changing American Cities explores thegrowing bike culture that is changing the look and feel of cities,suburbs, and small towns across North America.
From traffic-dodging bike messengers to tattooed teenagers on batteredbikes, from riders in spandex to well-dressed executives, ordinarycitizens are becoming transportation revolutionaries. Jeff Mapes tracesthe growth of bicycle advocacy and explores the environmental, safety,and health aspects of bicycling. He rides with bicycle advocates whoare taming the streets of New York City, joins the street circus thatis Critical Mass in San Francisco, and gets inspired by the everydayfolk pedaling in Amsterdam, the nirvana of American bike activists.Chapters focused on big cities, college towns, and America's mostsuccessful bike city, Portland, show how cyclists, with theencouragement of local officials, are claiming a share of the valuablestreetscape.
Great ammunition for those of us who would like to see ... cities become more bike-friendly
If you only have time for one overview book on urban cycling culture, this is the one to get.
Pedaling Revolution is easily the best book-length examination of cycling culture and its connection to big-picture issues ...
Pedaling is an amazing read. It is encyclopedic. It is well researched. It is a complete statement of the state of the bike movement today.
A growing number of Americans, mounted on their bicycles like some new kind of urban cowboy, are mixing it up with swift, two-ton motor vehicles as they create a new society on the streets. They're finding physical fitness, low-cost transportation, environmental purity—and, still all too often, Wild West risks of sudden death or injury.
Jeff Mapes is senior political reporter for The Oregonian and has covered Congress, state government, and numerous local, state, and national campaigns. He is also author of the blog Mapes on Politics.
1 How Cyclists Created a Political Movement
2 Learning from Amsterdam
3 Creating the New Urban Bike Culture
4 Davis: Invention of an American Bike City
5 Portland Built It and They Came
6 Biking in the Big Apple
7 Overcoming the Safety Barriers
8 Health and the Bicycle
9 Bringing Kids Back to Bikes
Epilogue
Find what you're looking for...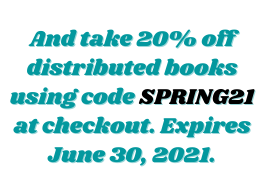 Publishers Represented
UBC Press is the Canadian agent for several international publishers. Visit our
Publishers Represented
page to learn more.