40 b&w photos, 15 maps, 25 drawings
People of the Middle Fraser Canyon
An Archaeological History
The Middle Fraser Canyon contains some of the most important archaeological sites in British Columbia, including the remains of ancient villages that supported hundreds, if not thousands, of people. How and why did these villages come into being? Why were they abandoned?
In search of answers to these questions, Anna Marie Prentiss and Ian Kuijt take readers on a voyage of discovery into the ancient history of the St'át'imc, or Upper Lillooet people, from eight thousand years ago to the present. Drawing on evidence from archaeological surveys and excavations and from the knowledge of St'át'imc people as acquired in interviews, they follow the human occupation of the region from the early peopling of the Interior to the emergence of the first villages. Explanations for the villages' establishment and collapse, they argue, lie in the evolution of food-gathering and -processing techniques, climate change, the development of social complexity, and the arrival of Europeans.
Prentiss and Kuijt's wide-ranging vision of culture and ancient history in British Columbia is brought to vivid life through photographs, illustrations, artist renderings and fictionalized accounts of life in the villages, a glossary and pronunciation guide for the St'át'imc language, and sidebars on archaeological methods, theories, and debates.
This book will appeal to students and practitioners of archaeology, ethnology, anthropology, and Aboriginal studies and to an educated public interested in BC history.
A wonderful introduction to archaeology and archaeological techniques...Recommended.
This fine book presents the most recent data about an important set of archaeological sites in British Columbia, exploring both the fascinating history of a people and the scientific process of investigating that ancient past. It does this with great clarity, which makes it a pleasure to read.
This well-written and beautifully illustrated book is a work of public archaeology and deep history that has great meaning and relevance today. The authors innovatively link together archaeological, ethnographic, and oral historical data in an appealing and approachable format, and in doing so contribute to our understanding of Indigenous peoples of British Columbia.
Anna Marie Prentiss is a professor in the Department of Anthropology at the University of Montana. Ian Kuijt is a professor in the Department of Anthropology at the University of Notre Dame.
1 Introduction
2 Before the Villages: Middle Period Occupation of the Plateau
3 Setting the Regional Stage
4 The Rise of the Mid-Fraser Villages
5 Making a Living: Food in the Middle Fraser Villages
6 Living Together: Social Organization in the Middle Fraser Villages
7 The Abandonment and the Aftermath
8 A Broad Perspective: Looking Back, Looking Forward
Appendix: Linguistics / Leora Bar-el
Notes on Sources
References
Index
Find what you're looking for...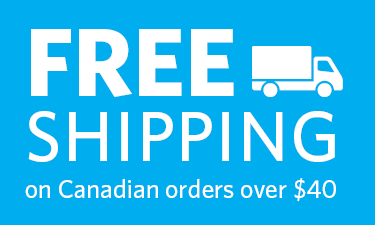 Publishers Represented
UBC Press is the Canadian agent for several international publishers. Visit our
Publishers Represented
page to learn more.