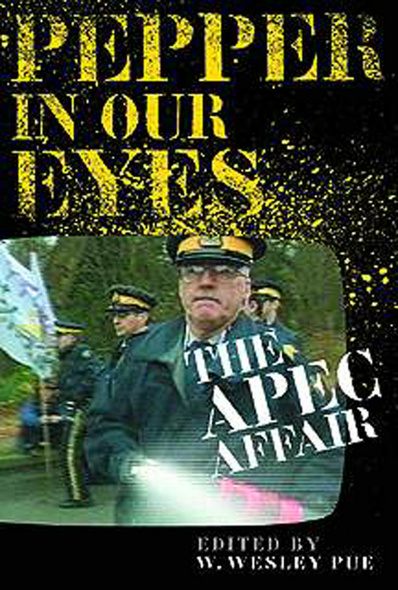 Pepper in Our Eyes
The APEC Affair
In November 1997, the world media converged on Vancouver to cover the Asia-Pacific Economic Cooperation summit. The major news story that emerged, however, had little to do with the crisis unfolding in the Asian economies. At the UBC campus, where the APEC leaders' meeting was held, a predictable student protest met with an unusually strong police response. A crowd of students was pepper-sprayed, along with a CBC cameraman. The dramatic video footage of the incident that appeared on the evening news shocked Canadians. The use of noxious chemicals to attack non-violent protesters somehow seemed un-Canadian. It looked more like something that police and soldiers in less democratic countries would do.
Other news stories developed. Two dozen law professors wrote to Prime Minister Chrétien to report that a number of serious constitutional violations that had taken place on campus. One protester, held for fourteen hours for displaying a sign saying "Free Speech," initiated legal proceedings. Other lawsuits followed. The RCMP and the government of Canada were named as defendants, and a public inquiry was launched. A central issue was whether the Prime Minister's officials gave orders of a political nature to the police that resulted in law-abiding citizens being assaulted and arrested.
But why all the fuss? So what if the Prime Minister gave orders to the police? The contributors to Pepper in Our Eyes maintain that the "so what" question is of vital importance. The events at APEC raised serious questions about constitutional principle, the role of police in a democratic society, public accountability, and the effects of globalization on rights and politics. The contributors, experts in a variety of fields, draw upon their knowledge to explain – in plain English – the background issues and the values at stake. Some of the authors, such as Gerald Morin, chair of the first RCMP Public Complaints Commission, and CBC journalist Terry Milewski, had a direct connection with the APEC affair.
By getting at the fundamental issues behind the APEC affair, Pepper in Our Eyes seeks to raise our civic consciousness. It shows that there was much more at stake that day than the questionable use of pepper spray.
This is a worthy supplementary text for undergraduate courses in introductory Canadian politics as well as constitutional law ... This is a worthwhile supplementary text for undergraduate courses in introductory Canadian politics as well as constitutional law.
This provocative and compelling book blows the lid off Canada's sorry track record in government and police abuses of power.
The thoughtful, wide-ranging collection of essays ... is a welcome reminder that police behaviour at APEC '97 poses fundamental questions that go far beyond the mere matter of who got pepper-sprayed and why. They strike at the heart of our democratic form of government and respect for human rights...  Pepper in Our Eyes is a valuable addition to the APEC debate.
A new book Pepper in Our Eyes: The APEC Affair (UBC Press), edited by Wesley Pue, is designed to ensure that those who initially mishandled the security arrangements and, no less important, those who tried to cover up their involvement, face public scrutiny.
W. Wesley Pue is Nemetz Professor of Legal History at the University of British Columbia.
Preface
Acknowledgments
Chronology of Events
Part 1: Canada's APEC Summit, 1997
1 Policing, the Rule of Law, and Accountability in Canada: Lessons from the APEC Summit / W. Wesley Pue
Part 2: Constitutional Fundamentals
2 Free Speech, Democracy, and the Question of Political Influence / Andrew D. Irvine
3 "Relax a Bit in the Nation": Constitutional Law 101 and the APEC Affair / Margot E. Young
4 The APEC Protest, the Rule of Law, and Civilian Oversight of Canada's National Police Force / Donald J. Sorochan, QC
5 The Significance of the APEC Affair / Joel Bakan
Part 3: Policing and Accountability
6 Someone to Watch over Me: Government Supervision of the RCMP / Philip C. Stenning
7 Hand in Glove? Politicians, Policing, and Canadian Political Culture / Nelson Wiseman
8 Forcing the Issues: Police Use of Force at the APEC Protest / Constable Gil Puder
Part 4: Public Accountability in a Free and Democratic Society
9 Forces of Journalism / Terry Milewski
10 Personal Reflections on the Ill-Fated First APEC Inquiry / Gerald M. Morin
11 "Raising the Dough": Funding for Lawyers at Public Inquiries / Karen Busby
Part 5: Globalization and Canadian Rights
12 The 1997 APEC Summit and the Security of Internationally Protected Persons: Did Someone Say "Suharto"? / Obiora Chinedu Okafor
13 A Whole Theatre of Others: A Personal Account of APEC 1997 / Arnab Guha
14 Whither APEC? / Jane Kelsey
Appendices
References Cited
Contributors
Index
Find what you're looking for...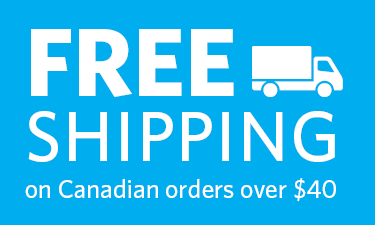 Publishers Represented
UBC Press is the Canadian agent for several international publishers. Visit our
Publishers Represented
page to learn more.