$44.95

Back Order
Ships in 4-8 weeks.
GO TO CART
Perspectives on Rehabilitation and Dementia
Jessica Kingsley Publishers
'The volume has ambitious scope and covers almost all potential supports and services. Most of the chapters have been written by professionals who work with people with dementia and their families, and most are British social workers and professionals allied-to-medicine (occupational therapy, physiotherapy and speech and language therapy).'- Ageing and Society'Marshall, in her introduction, states that the aim of the book is to strengthen the link between rehabilitation and dementia and to encourage the understanding that people with dementia do benefit from rehabilitation and treatment. The book clearly meets this aim with the contributors offering convincing arguments for the conceptualisation of dementia care as rehabilitation and the potential for improvements in symptoms and in quality of life for people with dementia... The book is accessible, easy to read, informative and provides practical information and new ideas useful for practitioners, services providers, commissioners and policy makers.' - Social Policy'This book has much to offer a range of professionals and those teaching them at post-qualifying levels.'- Journal of Interprofessional Care'The chapters give us a real and honest appraisal of the pains and possibilities of dementia. And David Jolley ends his chapter with what could be seen as a surprising statement that "Life with dementia is worth Living". His ideas sum up the tone of the book which asserts that people with dementia still have much to give but need help in order to maintain health, safety and dignity, and offers various practical therapeutic models that have been worked out in different settings... throughout the book we are encouraged to keep the person with dementia at the centre of care and to see them as a unique individual with a disability who needs help.'- Perspectives on Rehabilitation and Dementia'Service planners could gain from dipping in to this collection and testing the extent to which their current plans reflect the thinking shared by the authors. The importance of team working is stated throughout, and in an era of partnership working this provides yet another useful policy book on which to hang revised plans'- Community Care'Contributions from people with dementia and their families provide the central core of the text and anchor it firmly in reality. There is a unanimously positive approach to rehabilitation. Many of the authors focus on self esteem and confidence with many references to the need of teamwork. They also share the positive view of people with dementia, which concentrates on personhood focussing upon the whole person, drawing upon their strengths as well as taking into account declining abilities in some areas. This book is strongly recommended for health care professions, particularly nursing courses.'- London Centre for Dementia Care News 'The book explores the positive outcomes for people with dementia in terms of quality of life and self-esteem, especially if rehabilitation is seen as a positive philosophy of practice as well as a set of skills and approaches. It includes many different perspectives from a diverse group of professionals, carers and practitioners, and people with dementia themselves.'- Working with Older PeoplePerspectives on Rehabilitation and Dementia offers new insights into the application of a well-established approach and set of skills to a group of people who have traditionally been thought not to benefit from them. Indeed people with dementia have missed out on physical and psychological rehabilitation very substantially. This book demonstrates that rehabilitation has positive outcomes for people with dementia in terms of quality of life and self-esteem, especially if rehabilitation is seen as a positive philosophy of practice as well as a set of skills and approaches.The perspectives in this book are those of a very diverse group of professionals, carers, and people with dementia themselves. Professional backgrounds and the settings in which they work are diverse and include both academics and practitioners. The voices of people with dementia underline the importance of seeing how they understand rehabilitation for themselves.Professionals in almost all caring professions - nursing, physiotherapy, occupational therapy, acute, geriatric and psychiatric medicine, psychology, social work and rehabilitation - will increasingly find themselves working with people with dementia. They need to be alert to the latest thinking on approaches and interventions. This book provides a readable course text for understanding both their own professional contribution and that of others in the team.
Mary Marshall is the director of the Dementia Services Development Centre at the University of Stirling.
Foreword. Part One: Perspectives on the Field as a Whole. 1. Perspectives on rehabilitation and dementia. Mary Marshall. 2. Why do people with dementia become disabled? David Jolley, Dementia Plus, Wolverhampton City Primary Care Trust and University of Wolverhampton. 3. The historical context of rehabilitation and its application to dementia care. Suzanne Cahill, Dementia Services Information and Development Centre, Dublin and Trinity College, Dublin. 4. Intermediate care: The new pathway to rehabilitation or widening the chasm? Kate Read, Executive Director, Dementia Plus. 5. Rehabilitation for people with dementia: pointers for practice from the evidence base. Gail Mountain, School of Health and Social Care, Sheffield Hallam University. Part Two: Perspectives of People with Dementia and their Carers. 6. Rehabilitation: a carer's perspective. Susan Fleming, Joint Dementia Initiative, Falkirk. 7. Tedious no more! Morris Friedell, formerly University of California, Santa Barbara. 8. Some views of people with dementia. The PROP Group. 9. Our views on rehabilitation. Tom and Sheila Davis. Part Three: Specific Professional Perspectives. 10. The role of physiotherapy in dementia rehabilitation. Larissa Kempenaar, School of Health and Social Care, Glasgow Caledonian University. 11. Dementia in primary care: think rehab. Ian Greaves, GP and Wolverhampton University.12. Rehabilitation after acute physical illness. Peter Murdoch, Falkirk Royal Infirmary and Dementia Services Development Trust, Community Mental Health Team for Older People, Dundee. 13. The role of occupational therapy. Christine Davidson, Tayside Primary Care NHS Trust and Rona Bissell, Community Mental Health Team for Older People, Dundee. 14. Speech and language therapy. Joy Harris, Mental Health Team East and Midlothian. 15. Speech and language therapy work in the Sonas groups. Claire Black, speech and language therapist. 16. Dementia and rehabilitation: a CPN perspective. Ken Barlow, Community Mental Health Team, Dumfries and Galloway. 17. The contribution of social work to the rehabilitation of older people with dementia: values in practice. Maria Parsons, City of Westminster Council. Part Four: Specific Settings. 18. An Australian Model of Community Dementia Care. Barry Wiggins and Jenny Fahy, Hammond Care Group. 19. The Central Aberdeenshire Experience. Carolyn Marshall, Central Aberdeenshire Community Dementia Team, with case profiles by Allison Black, care manager, Grampian Primary Health Care. 20. Rehabilitation in acute medical settings: a nursing perspective. Sarah Rhynas, School of Nursing Studies, University of Edinburgh. 21. The role of specialist care homes. Susan Nixon, Falkirk Council Nursing and Social Work Services. Part Five: Specific Interventions. 22. Fit for life or fit for nothing: the contribution of Life Story Work. Faith Gibson, University of Ulster. 23. Cognitive rehabilitation for people with dementia. Linda Clare, University College, London, and Camden and Islington Mental Health and Social Care NHS Trust. 24. Rehabilitation: environmental aids and adaptations. Mary Marshall. 25. The role of medication in the rehabilitation of people with dementia. Cesar Rodriguez, consultant old age psychiatrist, Angus. 26. One size does not fit all: person-centred approaches to the use of assistive technology. Stephen Wey, Intensive Home Treatment and Rehabilitation Team. Part Six: Specific Difficulties. 27. Pain and dementia. Jose Closs, School of Healthcare Studies, University of Leeds. 28. Urinary continence rehabilitation in the person with dementia. Helen Leslie, Carrick Care Homes. 29. Dementia and visual impairment: good practice in rehabilitation work. Jim Crooks, Specialist Rehab Services for Blind and Partially Sighted People. Conclusion. 30. Learning about rehabilitation and dementia from many perspectives. Mary Marshall. Contributors. Subject Index. Author index.
Find what you're looking for...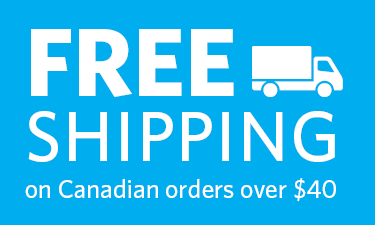 Stay Informed
Receive the latest UBC Press news, including events, catalogues, and announcements.
Publishers Represented
UBC Press is the Canadian agent for several international publishers. Visit our
Publishers Represented
page to learn more.