$43.95

Back Order
Ships in 4-6 weeks.
GO TO CART
Piman Shamanism and Staying Sickness (Ká:cim Múmkidag)
The University of Arizona Press
Piman shamanism is based on the belief that morality and some forms of sickness are interrelated. The shaman, or medicine man, has a dual role in the Piman Indian culture. He is the guardian of the Pimans' health and their consciousness of cultural identity.
 
This definitive study of shamanic theory and practice was developed through a four-person collaboration: three Tohono O'odham Indians—a shaman, a translator, and a trained linguist—and a non-Indian explicator. It provides an in-depth examination of the Piman philosophy of sickness as well as an introduction to the world view of an entire people.
 
Using the most highly developed techniques of modern ethnolinguistics, anthropologist Bahr investigates the culturally based concept of staying sickness. He conducted extensive discussions in the Piman language with shaman Gregorio. The native informant theorized at length about the cause of staying sickness, the dúajida (divination), and ritual prayers. The translator and the linguist analyzed the content and style of Gregorio's discussions. Texts in the Piman language of Gregorio's discussions are included, as well as literal and idiomatic English translations.
 
American Anthropologist cites "the infinite care with which each utterance has been analyzed" and "the richness of cultural expression captured in the texts themselves and in their explanation. To read Piman Shamanism and Staying Sickness is to become familiar with the unique properties of Piman thinking and modes of expression: abstract, elliptical, contracted, and yet filled with a rich and natural imagery."
Donald M. Bahr, who conceived this presentation, spent twenty-four months during the 1960s in the Tohono O'odham village of Santa Rosa, Arizona. Bahr received his B.A. and Ph.D. degrees in anthropology from Harvard University, and in 1967 became Assistant Professor of Anthropology at Arizona State University. His published writings focus on Piman myth and ritual oratory as well as the Piman theory of sickness.
 
Juan Gregorio was the shaman personally interviewed by Don Bahr and whose theory of sickness comprises this corpus of texts. One of the first men from his Tohono O'odham village to be educated in Ango-American schools, he was an interpreter for Catholic priests and for many years a farm laborer, meanwhile planting his own crops at Santa Rosa and becoming a shaman and ritual curer for sicknesses concerned with war. Gregorio was keenly interested in the work leading to publication of this study, but died in 1971 before typesetting was completed—with the book in press.
 
David I. Lopez, interpreter of Gregorio's discourse, as a child often stayed with his Tohono O'odham shaman grandfather in Santa Rosa. Lopez has worked as a farm laborer and, at home, as cowboy, farmer, and custodian at the Santa Rosa school.
 
Albert Alvarez, editor of Gregorio's texts in this book, also is the grandson of a Tohono O'odham shaman. He was the first student in a linguistic training program for American Indians at the Massachusetts Institute of Technology. Prior to that, he attended school on the Tohono O'odham reservation, dividing his boyhood between his grandparents' home and the farm labor camps of southern Arizona where his parents worked. From M.I.T., Alvarez returned to the reservation at Sells, Arizona, to work as a linguist and day laborer. His writings on the sound system of Tohono O'odham and Tohono O'odham puns have been published in linguistic journals
Find what you're looking for...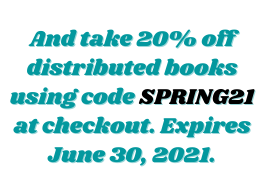 Publishers Represented
UBC Press is the Canadian agent for several international publishers. Visit our
Publishers Represented
page to learn more.