Pocket Handbook of Particularly Effective Acupoints for Common Conditions Illustrated in Color
Jessica Kingsley Publishers
, Singing Dragon
The study of acupoints plays an essential part in the effective practice of acupuncture. This book provides a practical guide to the key acupuncture points that aid the treatment of many common conditions.
It covers the most important acupuncture points located on the fourteen meridians, from the five-shu points to the confluence points of the eight extraordinary vessels. With full color illustrations, it offers practical information on the locations, functions and indications for the points and how they should be needled or otherwise treated. The names of the points are presented in both English and Chinese, providing readers with a comprehensive pocket reference for the treatment of common conditions using acupuncture.
Compiled by professors of the School of Acupuncture and Massage of Beijing University of Traditional Chinese Medicine, this is an authoritative handbook that will be of interest to acupuncturists as well as teachers, students and practitioners of Chinese medicine.
The authors provide information on acupuncture point location, needling technique, and functions and indications for point use... Acupuncture point names are provided in both Chinese an English. Clear information is provided on how to accurately locate and needle each of these, and on the application of moxibustion. The functions and indications of the points are also clearly and succinctly stated. The layout is logical and easy-to-use, and illustrations that enhance the written content are used frequently throughout, allowing the reader to locate points precisely. The Pocket Handbook of Particularly Effective Acupuncture Points for Common Conditions provides a useful pocket-sized reference tool for those with a working knowledge of the TCM approach to acupuncture treatment in the clinical setting, and as such, would make a helpful addition to a workplace or personal reference collection. – Extended Scope Physiotherapist in Trauma Management, Royal Liverpool University Hospital, Journal of Acupuncture Association of Chartered Physiotherapists
Guo Changqing Guoyan and Zhaiwei Liu Naigang are professors of the School of Acupuncture and Massage of Beijing University of Traditional Chinese Medicine.
Abstract. Preface. 1. Five Shu Antique Points. 2. Yuan-Source Points. 3. Luo-Connecting Points. 4. Xi-Cleft Points. 5. Back-Shu Points. 6. Front-Mu Points. 7. Lower He-Sea Points. 8. Eight Influence Points. 9. Eight Confluence Points.
Find what you're looking for...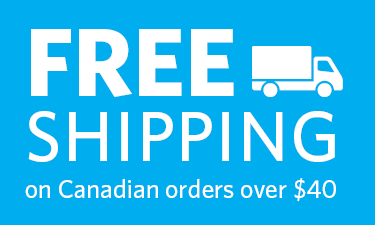 Publishers Represented
UBC Press is the Canadian agent for several international publishers. Visit our
Publishers Represented
page to learn more.