$34.95

Back Order
Ships in 4-6 weeks.
$92.00

Back Order
Ships in 4-6 weeks.
GO TO CART
Pop Empires
Transnational and Diasporic Flows of India and Korea
University of Hawai'i Press
At the start of the twenty-first century challenges to the global hegemony of U.S. culture are more apparent than ever. Two of the contenders vying for the hearts, minds, bandwidths, and pocketbooks of the world's consumers of culture (principally, popular culture) are India and South Korea. "Bollywood" and "Hallyu" are increasingly competing with "Hollywood"—either replacing it or filling a void in places where it never held sway.
This critical multidisciplinary anthology places the mediascapes of India (the site of Bollywood), South Korea (fountainhead of Hallyu, aka the Korean Wave), and the United States (the site of Hollywood) in comparative dialogue to explore the transnational flows of technology, capital, and labor. It asks what sorts of political and economic shifts have occurred to make India and South Korea important alternative nodes of techno-cultural production, consumption, and contestation. By adopting comparative perspectives and mobile methodologies and linking popular culture to the industries that produce it as well as the industries it supports, Pop Empires connects films, music, television serials, stardom, and fandom to nation-building, diasporic identity formation, and transnational capital and labor. Additionally, via the juxtaposition of Bollywood and Hallyu, as not only synecdoches of national affiliation but also discursive case studies, the contributors examine how popular culture intersects with race, gender, and empire in relation to the global movement of peoples, goods, and ideas.
The editors of Pop Empires have accomplished the extraordinary. They have taken two major centers of media production in Asia and placed them in a comparative, transnational framework. Their contributors probe into multiple forms of popular culture—drag, cos play, film adaptations, dance classes, the construction of global mediascapes—to examine how these have produced new sites of engagement that more accurately speak to the migration and movement of people and commodities that characterized the early twenty-first century. All of the chapters are impressively interdisciplinary in scope and effectively allow us to look at forms of transnational cultural production that do not place the U.S. at the critical nexus of cultural inquiry.
S. Heijin Lee (Editor)
S. Heijin Lee is assistant professor in the Department of Social and Cultural Analysis, New York University.
Monika Mehta (Editor)
Monika Mehta is associate professor of English at Binghamton University of the State University of New York.
Robert Ji-Song Ku (Editor)
Robert Ji-Song Ku is associate professor of Asian and Asian American studies at Binghamton University of the State University of New York.

Find what you're looking for...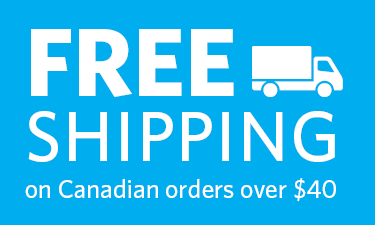 Publishers Represented
UBC Press is the Canadian agent for several international publishers. Visit our
Publishers Represented
page to learn more.