Populism in Twentieth Century Mexico
The Presidencies of Lázaro Cárdenas and Luis Echeverría
The University of Arizona Press
Mexican presidents Lázaro Cárdenas (1934–1940) and Luis Echeverría (1970–1976) used populist politics in an effort to obtain broad-based popular support for their presidential goals. In spite of differences in administrative plans, both aimed to close political divisions within society, extend government programs to those on the margins of national life, and prevent foreign ideologies and practices from disrupting domestic politics. As different as they were in political style, both relied on appealing to the public through mass media, clothing styles, and music.

This volume brings together twelve original essays that explore the concept of populism in twentieth century Mexico. Contributors analyze the presidencies of two of the century's most clearly populist figures, evaluating them against each other and in light of other Latin American and Mexican populist leaders. In order to examine both positive and negative effects of populist political styles, contributors also show how groups as diverse as wild yam pickers in 1970s Oaxaca and intellectuals in 1930s Mexico City had access to and affected government projects.

The chapters on the Echeverría presidency are written by contributors at the forefront of emerging scholarship on this topic and demonstrate new approaches to this critical period in Mexican history. Through comparisons to Echeverría, contributors also shed new light on the Cárdenas presidency, suggesting fresh areas of investigation into the work of Mexico's quintessentially populist leader. Ranging in approach from environmental history to labor history, the essays in this volume present a complex picture of twentieth century populism in Mexico.
"This is a great contribution to the field of modern Mexican history as well as the history of Latin American populism. Populism in Twentieth-Century Mexico offers an intuitive and insightful series of chapters focusing on the plans, programs, successes, and failures of Mexico's two most influential populist presidents." —James Alex Garza, author of The Imagined Underworld: Sex, Crime, and Vice in Porfirian Mexico City
Amelia M. Kiddle holds an Andrew W. Mellon Postdoctoral Fellowship in Latin American Studies at the Center for the Americas at Wesleyan University. María L. O. Muñoz is an assistant professor of history at Susquehanna University, where she holds a Winifred and Gustave Weber Fellowship in the Humanities.
Foreword: Populist and Popular, by Cuauhtémoc Cárdenas
Acknowledgments
Abbreviations Used in the Text

Introduction: Men of the People: Lázaro Cárdenas, Luis Echeverría, and Revolutionary Populism
María L. O. Muñoz and Amelia M. Kiddle
1 Cárdenas and Echeverría: Two "Populist" Presidents Compared
Alan Knight
2 Plutarco Elías Calles and Revolutionary-Era Populism in Mexico
Jürgen Buchenau
3 The Social Sciences, Revolutionary Nationalism, and Interacademic Relations: Mexico and the United States, 1930–1940
Guillermo Palacios
4 Revolutionary Resource Populism: President Cárdenas and the Creation of Environmental Policies
Emily Wakild
5 Searching for Molecules, Fueling Rebellion: Echeverría's "Arriba y Adelante" Populism in Southeastern Mexico
Gabriela Soto Laveaga
6 "We have returned to Porfirian Times": Neopopulism, Counterinsurgency, and the Dirty War in Guerrero, Mexico, 1969–1976
Alexander Aviña
7 Forging Destiny: Populism, Indigenismo, and Indigenous Mobilization in Echeverría's Mexico
María L. O. Muñoz
8 Policing and Populism in the Cárdenas and Echeverría Administrations
Diane E. Davis
9 "How Can We Speak of Democracy in Mexico?" Workers and Organized Labor in the Cárdenas and Echeverría Years
Michael Snodgrass
10 Co-opting Cardenismo: Luis Echeverría and the Funeral of Lázaro Cárdenas
Amelia M. Kiddle and Joseph U. Lenti
11 Conclusion: Gabardine Suits and Guayabera Shirts
William H. Beezley

Notes
Bibliography
About the Contributors
Index
Find what you're looking for...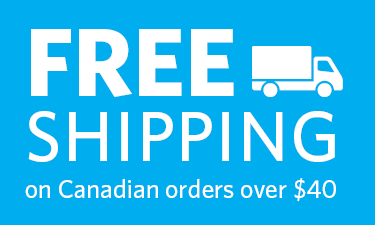 Publishers Represented
UBC Press is the Canadian agent for several international publishers. Visit our
Publishers Represented
page to learn more.