Portrait Therapy
Resolving Self-Identity Disruption in Clients with Life-Threatening and Chronic Illnesses
Jessica Kingsley Publishers
Portrait therapy reverses the traditional roles in art therapy, utilising Edith Kramer's concept of the art therapist's 'third hand' to collaboratively design and paint their clients' portraits. It addresses 'disrupted' self-identity, which is common in serious illness and characterised by statements like 'I don't know who I am anymore' and 'I'm not the person I used to be'. 

This book explores the theory and practice of portrait therapy, including Kenneth Wright's theory of 'mirroring and attunement'. Case studies, accompanied by colour portraits, collages and prose-poems, provide insight into the intervention and the author highlights the potential for portrait therapy to be used with other client groups in the future.
This intriguing book turns the art therapy lens in the reverse direction - the art therapist painting portraits co-created with seriously ill clients, to help revalidate their self-identities. It is a fascinating book, thoroughly researched and well written.
Susan M. D. Carr is an art therapist, artist, writer and researcher, with 12 years' experience working in palliative care. She is an Associate Editor for the International Journal of Art Therapy, and is based in Swindon, UK.  
Part I: FOCUSING THE GAZE
1. Setting the Scene: Introducing Portraiture as a 'Third Hand' Intervention
2. Priming the Canvas: A Phenomenological Approach to Depicting Subjectivity
3. Selecting the Medium: Portraiture as a Therapeutic Tool
Part II: COLLABORATIVE CASE-STUDIES
4. Portrait Therapy as a Collaborative Intervention: Pain Me This Way!
5. Increasing the Patients' Creative Capacity to Adapt to Illness
6. Mirroring and Attunement Through Portraiture: Intersubjective and Symbolic Ways of Knowing, Being, and Relating
7. Making Special, Making Meaning: Homelike-being-in-the-world and Ontological Security
Part III: PORTRAIT THERAPY PROTOCOL AND EVALUATION METHODS
8. A Therapist's Manual: The Three Phases of Portrait Therapy
9. Making Connections: Evaluating Portrait Therapy
10. Afterword: Drawing Conclusions
Appendix 1: Portrait Reference Album
Appendix 2: Semi-structured End of Project
Interview Questions
References
Author biography
Subject Index
Author Index
Find what you're looking for...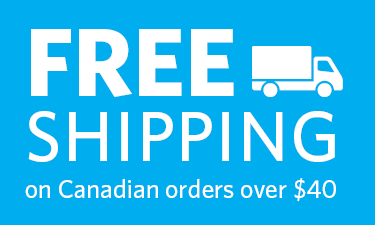 Publishers Represented
UBC Press is the Canadian agent for several international publishers. Visit our
Publishers Represented
page to learn more.