$33.95

Back Order
Ships in 4-6 weeks.
GO TO CART
Postmortem
New Evidence in the Case of Sacco and Vanzetti
University of Massachusetts Press
Over six decades after the polemical Sacco and Vanzetti case, in which the two anarchist Italian immigrants were convicted of first-degree murder and executed by the Commonwealth of Massachusetts, Young and Kaiser revisit the case's evidence as well as the key actors who determined its outcome. The authors situate their meticulous reexamination of the court evidence and prosecuting and defense arguments within the long-standing dispute between political leftists and conservatives regarding the integrity of the conviction, edifying the left's accusations of anti-Italianism and anti-anarchism. Their analysis magnifies both the likelihood of contrived evidence and the fallibility of our criminal justice system's impartiality, pointing to important questions concerning the nature of a fair trial and the influence of prejudice and politics in juridical processes. As such, Postmortem functions as a detailed introduction to the infamous 1921 Sacco and Vanzetti trial as well as a meditation on enduring dilemmas of the American judicial branch.
From a literary standpoint, the Sacco and Vanzetti case was the American crime of the century. No other criminal case has generated so many works of substance and style. This concise, clearly written and cogently argued book may bring to a close six decades of controversy. It is the product of an unusual collaboration. William Young was a successful rare book and art dealer in Massachusetts who researched the case as an intellectual avocation. He wrote a rough draft of a manuscript setting forth his researches and conclusions. Shortly before he died in 1980, he turned the manuscript over to his friend David E. Kaiser, a young professional historian on the faculty of Carnegie-Mellon University, who did additional research and rewrote the manuscript in publishable form.. . . For readers coming fresh to the controversy, the Young-Kaiser book can be understood and enjoyed by itself as an exquisite piece of detective work. For connoisseurs of the case, it can be read as a series of fascinating footnotes and amplifications of [Osmond K.] Fraenkel and a rebuttal of [Francis] Russell. . . .Postmortem is cool and unemotional. It sets forth but does not dwell upon the political atmosphere surrounding the case.... it is a psychological drama involving a prejudiced judge, a crafty district attorney, a defense lawyer who overplayed his hand, and slovenly policemen who cut corners when the facts did not fit their presuppositions. On the deepest level, this book like its several impressive predecessors is a testament to the enduring American passion to learn the truth and to do justice, even if posthumously.'—Washington Post Book World
'From now on it will be unnecessary for the friends of Sacco and Vanzetti to be defensive. The established likelihoods are now overwhelmingly on their side. The onus of proof is once more on their enemies' shoulders, and a heavy burden they will find it. Perhaps, rather than struggle with it, they will at last give up the bad job, and honourably admit defeat.'—(London) Times Literary Supplement
Find what you're looking for...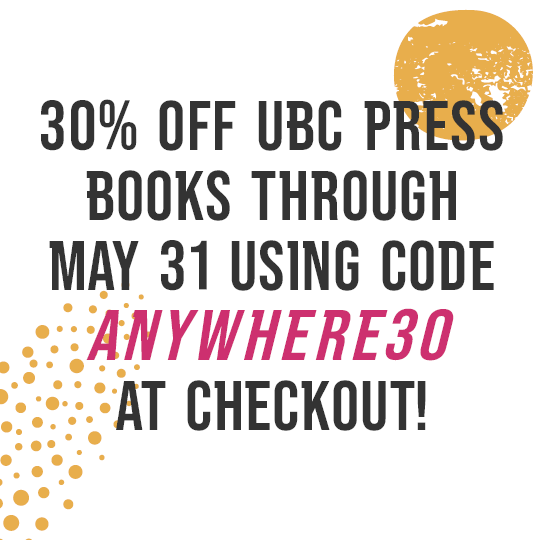 Stay Informed
Receive the latest UBC Press news, including events, catalogues, and announcements.
Publishers Represented
UBC Press is the Canadian agent for several international publishers. Visit our
Publishers Represented
page to learn more.