Power through Testimony
Reframing Residential Schools in the Age of Reconciliation
Power through Testimony documents how survivors are remembering and reframing our understanding of residential schools in the wake of the 2007 Indian Residential Schools Settlement Agreement and the Truth and Reconciliation Commission (TRC), a forum for survivors, families, and communities to share their memories and stories with the Canadian public. The commission closed and reported in 2015, and this timely volume reveals what happened on the ground.
Drawing on field research during the commission and in local communities, the contributors reveal how survivors are unsettling colonial narratives about residential schools and how the churches and former school staff are receiving or resisting the "new" residential school story. Part 1 details how residential schools have been understood and represented by various groups and individuals over time and how survivors' testimonies at the commission are changing those representations. Part 2 examines whether the stories of abuse and trauma now circulating are overpowering less sensational stories, preventing other voices and memories from surfacing in local communities. Part 3 explores how the churches and former school staff have received this new testimony and what their response means for future relations with Aboriginal peoples across the country.
Power through Testimony shows that by bringing to light new stories about residential schools and by encouraging the denunciation of other historical wrongs, the TRC was more than a symbolic act. Ultimately, however, the contributors question the power of the TRC to unsettle dominant colonial narratives about residential schools and transform the relationship between Indigenous people and Canadian society.
As one of the first books published on Canada's Truth and Reconciliation Commission, Power through Testimony will be of interest to students and scholars of Aboriginal studies, anthropology, and colonial studies and all Canadians interested in transitional justice and human rights.
Power Through Testimony provides a rich and nuanced exploration of the complex dynamics of 'reconciliation' that is indeed valuable in understanding the legacy of residential schools as it continues to unfold.
The contributors to Power through Testimony provide an important commentary on the work of the Truth and Reconciliation Commission of Canada and the limitations of its mandate.
Brieg Capitaine is a professor of sociology at the School of Sociological and Anthropological Studies at the University of Ottawa. Karine Vanthuyne is an associate professor of anthropology at the School of Sociological and Anthropological Studies at the University of Ottawa.
Contributors: Janice Cindy Gaudet, Cheryl Gaver, Robyn Green, Jula Hughes, Lawrence Martin/Wapistan, Charles R. Menzies, Arie Molena, Ronald Niezen, Simone Poliandri, and Eric Taylor Woods
Foreword / Ronald Niezen
Introduction / Brieg Capitaine and Karine Vanthuyne
Part 1: The Truth and Reconciliation Commission in Action
1 On the Making of a National Tragedy: The Transformation of the Meaning of the Indian Residential Schools / Eric Taylor Woods
2 Telling a Story and Performing the Truth: The Indian Residential School as Cultural Trauma / Brieg Capitaine
3 Loving to Reconcile: Love as a Political Emotion at the Truth and Reconciliation Commission / Robyn Green
4 Learning through Conversation: An Inquiry into Shame / Janice Cindy Gaudet and Lawrence Martin/Wapistan
Part 2: Conflicting Memories and Paths of Action
5 Surviving as Mi'kmaq and First Nations People: The Legacies of the Shubenacadie Indian Residential School in Nova Scotia / Simone Poliandri
6 "National Memory" and Its Remainders: Labrador Inuit Counterhistories of Residential Schooling / Arie Molena
7 Remembering Residential Schools, Accounting for Decolonization through Development: Conflicting Viewpoints / Karine Vanthuyne
Part 3: (Un)reckoning with Historical Abuses
8 The New Victims: Perpetrators before the Canadian Truth and Reconciliation Commission / Jula Hughes
9 Residential Schools in Canada: Why the Message Is Not Getting Across / Cheryl Gaver
Epilogue / Charles R. Menzies
Index
Find what you're looking for...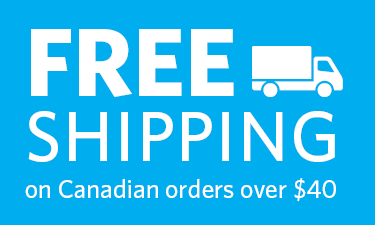 Stay Informed
Receive the latest UBC Press news, including events, catalogues, and announcements.
Publishers Represented
UBC Press is the Canadian agent for several international publishers. Visit our
Publishers Represented
page to learn more.