Practical Mathematics for Children with an Autism Spectrum Disorder and Other Developmental Delays
Jessica Kingsley Publishers
It is a common misconception that children on the autism spectrum find mathematics easy. In fact the opposite is true for some, and exposure to basic mathematics in the early years can be crucial in establishing the foundations for understanding later in life.
This book provides practical strategies and tools for teaching key mathematics concepts to children with an autism spectrum disorder and other developmental delays. The authors emphasise the importance of incorporating a child's special interest into learning in order to help them engage fully with new concepts. Topics covered include colours, shapes, categories, numerals, sequencing, addition and subtraction and using money, and the book includes worksheets and activities for incorporating mathematics into daily living skills.
This is an essential resource for teachers, teaching assistants and parents who wish to develop mathematics skills in children with an autism spectrum disorder and other developmental delays.
This is book which aims to take the fear out of learning maths by teaching it in a very practical manner. Its contents are easily digestible and it will be of great interest to parents, teachers and support staff of pupils with ASD and other developmental delays. – SNIP
I have known the authors of these practical and effective mathematics programmes for many years and I have great admiration for their insight into the minds and learning styles of children with an ASD, as well as their knowledge of how to capture the child's attention and clearly explain mathematical concepts...I know this is the book that parents and teachers of young children with an ASD, from severe autism to Asperger's syndrome, have been seeking for a long time. – from the foreword by Tony Attwood
This book is great, a very welcome resource, one that will take the fear and confusion out of learning mathematics. I often say, 'you know how so many autistic people are great with numbers? I'm not one of them!' How I wish it had been around when I was growing up. Importantly, it shows how to utilise a child's interest. This is where our hearts are, this is how we learn best. This book will open doors for so many children and set them up for life-long learning. It's magic. – Dr Wendy Lawson, author of Life Behind Glass: A Personal Account of Autism Spectrum Disorder
The writers suggest that teachers often struggle with the question of where to start; this guide is provided as an answer. The "no nonsense" style of the book mirrors the teaching approach advocated for the children - clear, deliberate and sequential... The book's precise approach and the uncomplicated format means that the programme is not reliant upon a teacher or an academic to deliver, and can be used in a range of settings. The book is written in a straightforward manner, using informal language... This is an easily accessible book which could be used by teachers of various experience levels, Teaching Assistants and parents. I would recommend this book to those with an interest in teaching maths in a practical, sequential manner, who are not concerned with a lack of underpinning knowledge and analysis. – The International Journal of Developmental Disabilities
Jo Adkins is the Director of Creating Success, a company which facilitates training seminars on autism spectrum disorders for parents and professionals living or working with children on the autism spectrum. Jo's eldest child was diagnosed with autism at the age of two. She lives in Napier, New Zealand. Sue Larkey has taught as both a primary school and special education teacher. She has taught children with autism spectrum disorders both in the mainstream and at a specialist autism school. She has completed a Masters in Special Education and is currently undertaking a Doctorate in Education. She lives in New South Wales, Australia.
Foreword by Tony Attwood. Introduction. How to Use this Book. 1. Colours. 2. Shapes. 3. Categories. 4. Numerals. 5. Sequencing and Order. 6. Numbers. 7. Visual Maths Addition. 8. Size Attributes to Compare. 9. Positions. 10. Money. 11. Using Everyday Situations to Teach Maths - Generalising and Making Maths Fun. Conclusion. References. Index.
Find what you're looking for...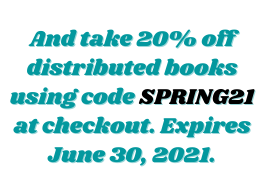 Publishers Represented
UBC Press is the Canadian agent for several international publishers. Visit our
Publishers Represented
page to learn more.