Practising Community-Based Participatory Research
Stories of Engagement, Empowerment, and Mobilization
There is increasing pressure on university scholars to reach beyond the "ivory tower" and engage in collaborative research with communities. But what does this actually mean? What is community-based participatory research (CBPR) and what does engagement look like?
This book presents stories about CBPR from past and current Manitoba Research Alliance projects in socially and economically marginalized communities. Bringing together experienced researchers with new scholars and community practitioners, the stories describe the impetus for the research projects, how they came to be implemented, and how CBPR is still being used to effect change within the community.
The projects, ranging from engagement in public policy advocacy to learning from Elders in First Nations communities, were selected to demonstrate the breadth of experiences of those involved and the many different methods used. The issues they address are applicable to urban centres and rural and Indigenous communities throughout North America and beyond. By providing space for researchers and their collaborators to share the stories behind their research, this book offers valuable lessons and rich insights into the power and practice of CBPR.
Written in an accessible style, this book is a practical resource for students, scholars, and practitioners interested in community-based research; university-level teachers of social sciences research methods courses; and social justice advocates who want to learn more about how research can be used as a policy advocacy tool.
The scope of current issues concerning marginalized populations covered by this book is impressive. The personalized stories documented in each chapter elucidate the processes and experiences of doing collaborative CBPR and demonstrate how it's used in building relationships among researchers, service providers, and community members.
These are the unsung heroes of Canadian research, brave souls who bridge the rigour of the academy with the needs of community by building equity between university and community researchers. In this book, MacKinnon brings together stories that illustrate how to tackle complex and difficult work. Though set in Manitoba, this book speaks to the breadth of Canada's communities and their crying need for effective research endeavours, uncovering the potential for partnerships in community-based research.
Shauna MacKinnon is an associate professor and chair of the Department of Urban and Inner City Studies at the University of Winnipeg. She has conducted research on social and economic issues for over twenty years and is a co-investigator with the Manitoba Research Alliance, a community-university research consortium. She is the author of Decolonizing Employment: Aboriginal Inclusion in Canada's Labour Market and co-editor of The Social Determinants of Health in Manitoba.
Preface
Introduction: "Research That Belongs to Us" / Shauna MacKinnon
Part 1: We're in It for the Long Haul
1 It's All about Relationships: The State of the Inner City Report Project / Shauna MacKinnon
2 Community Collaborative Research Partnerships: Together We Have CLOUT / Shauna MacKinnon with Josie Hill and Diane Roussin
3 Participatory Evaluation Research: The CEDA Pathways Story / Shauna MacKinnon, Darlene Klyne, and Janet Nowatzki
4 Community-Based Participatory Research in a Low-Income Public-Housing Project / Jim Silver, Janice Goodman, Cheyenne Henry, and Carolyn Young
5 The Right to Housing Story: Research and Advocacy to Increase Housing Options for Low-Income Manitobans / Clark Brownlee and Shauna MacKinnon
Part 2: Walking Beside
6 Doing Research in Hollow Water First Nation: Methodological Memories / Rosa Evelia Sanchez Garcia
7 Engaging Dibaajimowinan: "Stories" in Community-Based Research at Asatiwisipe Aki, Manitoba / Agnieszka Pawlowska-Mainville
8 Systemic Violence in Winnipeg's Street Sex Trade: Methodological and Ethical Issues / Maya Seshia
9 Not Alone: Research as a Relational Process / Sarah Cooper with Maureen Barchyn
Part 3: Detours
10 Together We Have CLOUT: The Story of Making a Film Together / Carole O'Brien
11 Preserving the History of Aboriginal Institutional Development in Winnipeg: Research Driven by the Community / John Loxley and Evelyn Peters
12 Breaking Barriers, Building Bridges: Challenging Racial, Spatial, and Generational Divides in the City / Shauna MacKinnon, Claire Friesen, and Carole O'Brien
13 Reclaiming the Talk: Popular Theatre and Historical Testimonies as First Nation Women's Empowerment in Hollow Water, Manitoba / Doris Difarnecio
Conclusion: Possibility, Promise, and Policy Change / Shauna MacKinnon
Appendix; Contributors; Index
Related Titles
Oral History at the Crossroads
Sharing Life Stories of Survival and Displacement
By Steven High
Going Public
The Art of Participatory Practice
By Elizabeth Miller, Edward Little, and Steven High
Indigenous Peoples and Dementia
New Understandings of Memory Loss and Memory Care
Edited by Wendy Hulko, Danielle Wilson, and Jean Balestrery
Contact!Unload
Military Veterans, Trauma, and Research-Based Theatre
Edited by George Belliveau and Graham W. Lea
‹
›
Find what you're looking for...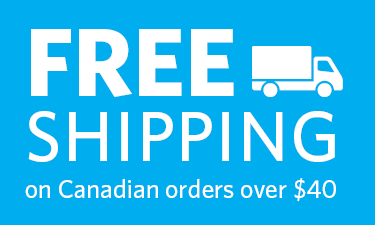 Stay Informed
Receive the latest UBC Press news, including events, catalogues, and announcements.
Publishers Represented
UBC Press is the Canadian agent for several international publishers. Visit our
Publishers Represented
page to learn more.