CA$39.95

Back Order
Ships in 4-8 weeks.
GO TO CART
Professional Risk and Working with People
Decision-Making in Health, Social Care and Criminal Justice
Jessica Kingsley Publishers
Professional Risk and Working with People provides advice on assessing and managing risks for all those employed to take risks with or on behalf of other people.The authors explore issues of risk assessment and management that provides readers with a broad knowledge of risk practices that can be applied across a range of disciplines. They detail the benefits of risk as well as the potential harm and explain relevant legislation and concepts of negligence in clear and accessible language. Examples of risk policies, systems and effective judgement in managing complex risk decisions are also included.In the current climate of blame and readiness to pursue legal action against professionals, this book will prove essential reading for all practitioners who come into contact with risk, including doctors and other health and care professionals, probation officers and social workers. Leaders of professional courses and their students will also find this an invaluable guide.
'What makes this book different to many of the previous books on risk for professionals is that rather than focusing on delivering a series of facts and issues, it encourages readers to think through risk issues for themselves in their own context. It provides a clear structure for how risk issues can be framed and how professionals can consider their own practice, the constraints that are sometimes outside their control and, perhaps most importantly, a way of interpreting how their practice relates to the legal system.'- Mental Health Today'For many years David Carson has delivered risk traing workshops to a variety of professionals. These have been stimulating and informative. Much of this book reflects these events, with the exercises refined and the teaching reproduce on paper. This enables newcomers to access Carson's arguments, while also offering a welcome refresh of training ideas for those familiar with his work.This book is an excellent resource for any health professional - probation officer, social worker or teacher.'- Professional Social Work'Carson (law and behavioural sciences, U. of Portsmouth, UK) and Bain (criminal and community justice studies, U. of Portsmouth, UK) discuss dealing with risk in health, social care, education, and criminal justice fields, and provide ideas for making decisions, assessment, and management plans. They also describe important legal concepts, methods of communication, thinks that can go wrong in the assessment process, and what should be included in risk policies.'- Book News Inc 'The authors are both well qualified to analyse the type of risk decisions increasingly encountered by professional individually and within organisations. Their aims in this book include: provision of a range of aids for professional thinking on risk assessments and management plans; detailing both the benefits and potential harm of risk, explaining relevant legislation and concepts of negligence clearly and accessibly highlighting currently poor procedure and practice; together with advice on satisfying legal requirements; practical advice on effective communication about risk and recomendations for pratice and policy.'- The Rospa Occupational Safety & Health Journal 'This a book that every occupational therapist in clinical practice should read. Eash point is illustrated with case examples, spanning across areas such as the prison/parole service, mental health, child protection and medical negligence. This book has an easy, conversational style, making it enjoyable and light to read despite the complexity of the subject matter. The book is thought provoking as it raises almost as many questions as it answers. Occupational therapists, especially those working in 'high risk' settings such as community care or psychiatric services, will find this text an invaluable asset.'- British Journal of Occupational Therapy'This book is written in clear language throughout, easily accesible to various professionals or beginning professionals in a range of work situations... I found it not only thought-provoking and enlightening, but also an enjoyable read'- SWAP E-bulletin'The authors fully achieve their aims of targeting the professionals making decisions about other people, and suggesting ways that decision makers ought to approach risk. Also practical tools and applied concepts offered, along with accessible straight forward style of writing offers those new to risk decisions the confidence to embrace their work, and those old hands a timely refresher.'- Prison Service Journal
David Carson is Reader in Law and Behavioural Sciences at the Institute of Criminal Justice Studies, University of Portsmouth. He has written extensively on risk-taking, psychology and law. Andy Bain is Tutor in Community Justice Studies at the Institute of Criminal Justice Studies, University of Portsmouth.
Preface.1: Risk: Making It Work For and Not Against You. 2: Map and Model. 3: The Law: From Judging to Supporting Decision-making. 4: Risk Assessment. 5: Risk Management. 6: Risk Communication. 7: Risk Procedures. 8: Risk Policies. 9: Risk Strategies. 10: Conclusion. Appendix: Shared Vocabulary of Risk and Risk-taking. References. Subject Index. Author Index. Index of Legislation.
Find what you're looking for...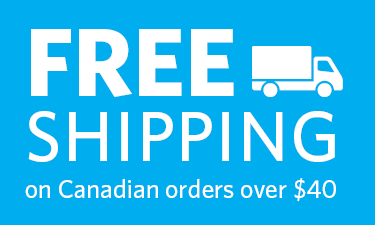 Stay Informed
Receive the latest UBC Press news, including events, catalogues, and announcements.
Publishers Represented
UBC Press is the Canadian agent for several international publishers. Visit our
Publishers Represented
page to learn more.