Protection of First Nations Cultural Heritage
Laws, Policy, and Reform
Indigenous peoples around the world are seeking greater control over tangible and intangible cultural heritage. In Canada, issues concerning repatriation and trade of material culture, heritage site protection, treatment of ancestral remains, and control over intangible heritage are governed by a complex legal and policy environment.
This companion volume to First Nations Cultural Heritage and Law looks at the key features of Canadian, US, and international law influencing indigenous cultural heritage in Canada. Legal and extralegal avenues for reform are examined, including ethics codes, research protocols, institutional policies, human rights law, and First Nation legal orders. The book also discusses the opportunities and limits of existing frameworks and questions whether a radical shift in legal and political relations is necessary for First Nations concerns to be meaningfully addressed.
The essays in these two volumes [First Nations Cultural Heritage and Law and Protection of First Nations Cultural Heritage] invoke national, international, and First Nations customary law as a channel for reversing and providing redress for a major effect of colonialism. They gather substantial information around this theme in a discourse of advocacy, providing a strong focus for discussion but leaving to one side significant issues that are likely to require nuanced consideration when specific questions concerning particular aspects of heritage require resolution.
Catherine Bell is a professor of law at the University of Alberta. Robert K. Paterson is a professor of law at the University of British Columbia.
Contributors: Michael Asch, Kelly Bannister, Catherine Bell, Rosemary J. Coombe, Melodie Hope, Robert G. Howell, Darlene Johnston, James Nafziger, Val Napoleon, George P. Nicholas, Robert K. Paterson, Roch Ripley, Bruce Ziff, and Norman Zlotkin
Preface: Towards Reconciliation / Darlene Johnston
Introduction / Catherine Bell and Robert K. Paterson
Part 1: Repatriation and Trade
1 Restructuring the Relationship: Domestic Repatriation and Canadian Law Reform / Catherine Bell
2 International Movement of First Nations Cultural Heritage in Canadian Law / Catherine Bell and Robert K. Paterson
3 The Protection and Repatriation of Indigenous Cultural Heritage in the United States / James Nafziger
Part 2: Heritage Sites and Ancestral Remains
4 Ancestral Remains in Institutional Collections: Proposals for Reform / Robert K. Paterson
5 Unsitely: The Eclectic Regimes that Protect Aboriginal Cultural Places in Canada / Bruce Ziff and Melodie Hope
6 Policies and Protocols for Archeological Sites and Associated Cultural Intellectual Property / George P. Nicholas
Part 3: Intangible Heritage
7 The Interconnection of Intellectual Property and Cultural Property ("Traditional Knowledge") / Robert G. Howell and Roch Ripley
8 First Nations Cultural Heritage Concerns: Prospects for Protection of Traditional Knowledge and Traditional Cultural Expressions in International Law / Rosemary J. Coombe
9 Non-Legal Instruments for the Protection of Intangible Cultural Heritage: Key Roles for Ethical Codes and Community Protocols / Kelly Bannister
Part 4: Human Rights and First Nations Law
10 Indigenous Cultural Heritage Rights in International Human Rights Law / Mohsen al Attar, Nicole Aylwin, and Rosemary J. Coombe
11 From Time Immemorial: The Recognition of Aboriginal Customary Law in Canada / Norman Zlotkin
12 Looking beyond the Law: Questions about Indigenous Peoples' Tangible and Intangible Property / Val Napoleon
Concluding Thoughts and Fundamental Questions / Michael Asch
Appendix
Index
Related Titles
This Is Our Life
Haida Material Heritage and Changing Museum Practice
By Cara Krmpotich, Laura Peers and the Haida Repatriation Committee and staff of the Pitt Rivers Museum and British Museum
‹
›
Find what you're looking for...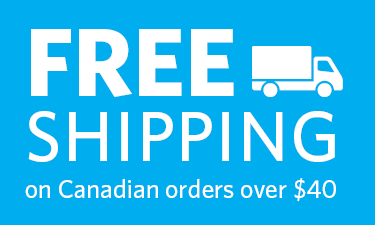 Publishers Represented
UBC Press is the Canadian agent for several international publishers. Visit our
Publishers Represented
page to learn more.