Providing Good Care at Night for Older People
Practical Approaches for Use in Nursing and Care Homes
Jessica Kingsley Publishers
The experiences and needs of residents and patients in nursing and care homes are very different at night, and this is particularly true for those with dementia. Yet nursing and care homes are not always inspected with the same rigour at night as they are during the day, and night staff do not always receive the same levels of training, resources and supervision as day staff. This book provides night staff, their managers and anyone else with an interest in care homes during the night with the information, knowledge and practical skills they need to deliver positive and appropriate care at night. The authors look at all of the issues that are particularly pertinent in caring for older people at night, including nutrition and hydration, continence, challenging behaviour, medication, night time checking, pain management and end of life care. They also look at the impact that working at night has on care staff, and offer practical suggestions to help them to safeguard their own health. The final chapter provides a set of night time care guidelines for inspectors that can also be used by managers to evaluate night time practices in their homes. This book is essential reading for night staff and their managers and employers, as well as inspectors of services, policy makers, and anyone else with an interest in the provision of care for older people.
'This important book - if read by managers in particular - can make a great contribution to the development of night-time care.'- Caring Times'This book will change lives. But it must be read, digested and put into action - as above all else this book is a call to arms... I have worked in and out of care homes for the last 27 years and have witnessed the good the bad and the indifferent. This book recognises the challenges, the weaknesses and the strengths of care home cultures but offers tangible findings to help us achieve better practice - most of all it recognises the vital role of the night time worker and at last redresses the balance. If you work in a care home and especially if you manage a care home, you need this book.'- Paul TM Smith, Head of Dementia Development, European Care Group'The book aims to provide night staff with the information, knowledge, and practical skills they need to deliver positive and appropriate care at night. There is a particular focus on residents with dementia. It is well structured and clearly written... Overall this is a thoughtful and thought-provoking book that inspires staff to understand the world of the person with dementia, and through this understanding, to develop the ability to meet the needs and wishes that the person is often unable to express. I shall keep my copy, but I will also buy another for the night staff at the community hospital where I am based.'- International Journal of Palliative Nursing'This practical text sensitively identifies the experience of residents and staff during night duty in residential care settings, so we can understand what it must be like trying to sleep while surrounded by the noise of staff routines.'- Southwark Pensioners Action Newsletter'This book makes a significant contribution to an important yetaneglected part of caring for older peopleaaby providing a person-centred, evidence-based approach to enhancing sleep and rest and acknowledging the important contribution of night staff to the health and well-being of older people in care homes. These expert authors present practical approaches in a holistic and humanistic framework that can be used by formal and informal caregivers of older people in many settings.aThe book should be required reading for care home staff as well as students, practitioners, policy makers, and researchers committed to improving the care of older people from morning to night.'- Theris A. Touhy DNP, ARNP, Professor of Nursing at the Christine E Lynn College of Nursing, Florida Atlantic University, Florida and co-author of Toward Healthy Aging and Gerontological Nursing and Healthy Aging
Diana Kerr is Research Fellow at the Centre for Research on Families and Relationships, University of Edinburgh. Diana has worked for many years as practitioner, educator, trainer and researcher in the field of older age, dementia and learning disability and dementia. She has and continues to design and run courses on dementia and learning disability and dementia for voluntary, statutory and private providers, as well as carers. Heather Wilkinson is a co-director of the Centre for Research on Families and Relationships, University of Edinburgh, where she also directs a programme of work focusing on ageing and dementia. Heather is also the Director of Research and Knowledge Exchange for the School of Health in Social Science at the University of Edinburgh. She is involved in a number of different research projects and teaching with a dementia focus.
Acknowledgements. Introduction. 1. The Night-Time. 2. Night Staff: Their Work and Experiences. 3. Night Staff and their Health. 4. What is Dementia? What Night Staff Need to Know and Do. 5. Sleep, Ageing and Group Care. 6. Night-Time Checking. 7. Eating and Drinking Through the Night. 8. The Care Home Environment at Night. 9. Night-Time Activities. 10. Responding to the Pain Experiences of People at Night. 11. Medication and Night-Time Care. 12. End-of-Life and Palliative Care at Night. 13. Relatives and Night-Time Care. 14. Night-Time Care Prompts for Inspectors. Conclusion. References. Appendix. Index.
Find what you're looking for...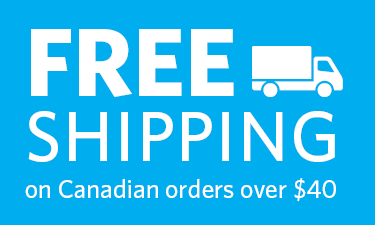 Publishers Represented
UBC Press is the Canadian agent for several international publishers. Visit our
Publishers Represented
page to learn more.