Psychiatric Aspects of Justification, Excuse and Mitigation in Anglo-American Criminal Law
Jessica Kingsley Publishers
`Following a detailed and sophisticated review of legal theory and practice Buchanan concludes that legal tests of excuse and mitigation boil down to two questions. The first is `did he have it?' (intent). The second is `did he do it?' (action)Buchanan argues that such an approach fails the severely mentally ill by not taking account of the extent of the underlying disabilitythe general detail and sophistication of Buchanan's discourse will justifiably serve to establish this slim volume as a standard reference.'-Psychological Medicine Vol 33 2003'Buchanan's critique of the legal provisions for mentally disordered individuals drew on many fine resources-philosophical, jurisprudential, legal, and psychological and psychiatric-and I found myself going back and forth in the book checking references constantly. The book is a fine example of good research and philosophical even-handedness. It provides copious references to important legal cases as well as other works relevant to the conceptualization of the current provisions concerning the psychiatrically disordered. For this reason, his work is a useful resource for those unfamiliar with the legal and philosophical bases for the legal provisions in the Anglo-American tradition. But more than that, his work is a provocative assessment of the current provisions governing the distribution of punishment for disordered individuals. Buchanan's book would be of interest to anyone who would like to know about the origins of Anglo-American juridical processes concerning psychiatric matters and would be of interest to those who are especially interested in reading a critique of these laws. It is a finely structured work, well articulated, and provocative. I have only the highest of praise for his accomplishment. Anyone interested in learning about this profoundly important topic would find this book a worthy place to begin.'- MetapsychologyViolent crimes committed by the mentally disordered attract academic and public attention. They raise issues of moral responsibility and public protection. This study systematically analyses the principles underlying those legal and medical devices which enable the courts to make special arrangements for the mentally disordered.Buchanan examines three fundamental precepts in criminal law: justification, excuse and mitigation. A defendant who has been proved guilty can usually have his or her sentence reduced only where one of these three principles applies. The way that the courts interpret notions of responsibility and choice may influence the outcome considerably. For mentally disordered offenders, the matter becomes even more complicated - this is where the psychological and psychiatric aspects of justification, excuse and mitigation come into play. The author combines a jurisprudential analysis of the above with a discussion of current legal provision for mentally disordered offenders in England and America. This thought-provoking book will be of particular interest to a wide range of professionals in the forensic field, as well as to academics specialising in mental health law and the philosophy of psychiatry.
Alec Buchanan is a forensic psychiatrist working at the Institute of Psychiatry in London. He has published research on the phenomenology of mental illness and the assessment of risk.
1. Preliminaries. 2. The Theory of Justification and Excuse. 3. Psychiatric Aspects of Mitigation. 4. How Can Mental States Excuse? 5. What Does the Law Allow to Excuse? 6. Drawbacks of the Present Provision. 7. Alternatives to the Present Provision. Cases Cited. References. Index.
Find what you're looking for...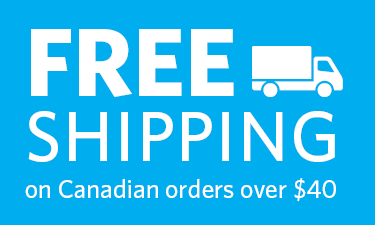 Publishers Represented
UBC Press is the Canadian agent for several international publishers. Visit our
Publishers Represented
page to learn more.