Psychotherapy and Spirituality
Integrating the Spiritual Dimension into Therapeutic Practice
Jessica Kingsley Publishers
'Organizing her text into four parts, Schreurs invites the attentive reader to engage the book's insights on the existential and relational levels. Rich with vignettes, this intriguing work may speak to both believers and nonbelievers... The book, rich with bibliography and endnotes, will prove valuable to graduate students in psychology and theology alike.'- Theological Studies'This clear and engaging book is essential reading for all therapists who feel out of their depth when patients raise spiritual concerns.' - Religion & Theology'Somewhat more practical in its emphasis on integrating the spiritual dimension in therapeutic practice is Agneta Schreurs' Psychotherapy and Spirituality (Jessica Kingsley). Informed from a Christian theological background and the therapeutic orientation of group analysis this book sets out to study the interface between psychotherapy and spirituality. It focuses on understanding and differentiating the nature of religious/spiritual issues that may arise for people in the present western cultural and historical context of psychotherapy and also considers how these may be approached by the therapist. A number of complex conceptual issues are examined and these are frequently illustrated with vignettes from the therapeutic material. Although restricted in its orientation to the western Christian tradition the book elaborates a wide range of fundamental issues and provides a good starting point for further reading in related fields.- Journal of Critical Psychology, Counselling & Psychotherapy'Schreurs presents a variety of vignettes, mostly - but not exclusively - about clinical situations, and invites the reader to explore his or her responses. In the process she reveals the differences, similarities and, most intriguingly, the overlaps between the spiritual and the therapeutic: specifically group analytic paradigms. Such a synthesis is long overdue. This is a book that all mental health practitioners should read.'- Mental HealthThis detailed study of the interface between psychotherapy and spirituality introduces professionally trained psychotherapists and mental health specialists to the subject of spirituality and the influence it may have in a therapeutic context. The majority of psychotherapists receive no formal training in the psychology of religion and many studies report that most psychotherapists either avoid the theme of religion, or handle it with insufficient skill, feeling uncomfortable and ill-equipped to deal with the spiritual concerns of patients. Psychotherapy and Spirituality contributes to the development of professional know-how in the field of spirituality in a straightforward and practical way, avoiding complex doctrinal terminology.Schreurs focuses primarily on the connections between group analysis and mainstream Christianity, while bearing in mind the wider implications of other therapeutic schools and other spiritual traditions. She presents a range of therapeutic situations, analogies and case-studies in which spiritual concerns may arise, and explores them from a spiritual and a psychological perspective, showing where and how they connect and differ. This clear and engaging book is essential reading for all therapists who feel out of their depth when patients raise spiritual concerns.
Agneta Schreurs PhD has studied social psychology, theology and philosophy at the universities of Amsterdam and Utrecht. She has worked as a lecturer and researcher at the University of Utrecht and the Free University of Amsterdam, and as a group conductor at the Dr C. Aalders Foundation of spiritual direction and pastoral psychotherapy. She is currently involved in a research project on spirituality at the Free University of Amsterdam, and in private practice in pastoral counselling and spiritual direction. She is a member of the Christian Society of Psychiatrists, Psychologists and Psychotherapists, the Dutch Association for Group Psychotherapy and the Society for the Study of Theology.
Foreword by Malcolm Pines. Introduction. Part 1. Spirituality in the therapeutic session. 1. Flight, fright or faith? 2. Groundless or reasonable fear? 3. Psychological or spiritual trauma? 4. Vision or hallucination? 5. Depression or spiritual darkness? 6. Narcissism or misdirected worship? Part 2. A Grammar of western consciousness. 7. The past complicates the present. 8. Bringing the background to the fore. 9. Psychotherapy and root metaphors. 10. Psychotherapy and spiritual root metaphors. 11. Spiritual metaphors and modern western consciousness. Part 3. Existential and cognitive aspects of spirituality. 12. Spirituality as a change process. 13. The existential aspect of spirituality. 14. Psychotherapy and the struggle for authentic spirituality. 15. The cognitive aspect of spirituality. 16. Psychotherapy and illuminative experience. Part 4. Relational aspects of spirituality. 17. The analysis of spiritual relationships. 18. Spirituality as a negative therapeutic factor. 19. Impersonal (or manipulative) relationships. 20. Mutual agreement (or contractual) relationships. 21. Mutual love (or fellowship) relationships. Further reading. References. Index.
Find what you're looking for...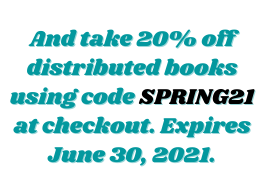 Publishers Represented
UBC Press is the Canadian agent for several international publishers. Visit our
Publishers Represented
page to learn more.