Queer Feminist Science Studies
A Reader
University of Washington Press
Queer Feminist Science Studies takes a transnational, trans-species, and intersectional approach to this cutting-edge area of inquiry between women's, gender, and sexuality studies and science and technology studies (STS). The essays here "queer"-or denaturalize and make strange-ideas that are taken for granted in both areas of study. Reimagining the meanings of and relations among queer and feminist theories and a wide range of scientific disciplines, contributors foster new critical and creative knowledge-projects that attend to shifting and uneven operations of power, privilege, and dispossession, while also highlighting potentialities for uncertainty, subversion, transformation, and play.

Theoretically and rhetorically powerful, these essays also take seriously the materiality of "natural" objects and phenomena: bones, voles, chromosomes, medical records and more all help substantiate answers to questions such as, What is sex? How are race, gender, sexuality, and other systems of differences co-constituted? The foundational essays and new writings collected here offer a generative resource for students and scholars alike, demonstrating the ingenuity and dynamism of queer feminist scholarship.
A superb collection of essays organized around queer feminist science studies, a constellation of fields that is traceable to both particular genealogies as well as emergent ones.
This reader brings together new and underutilized essays that develop queer feminist approaches to science.
A lively collection of essays, Queer Feminist Science Studies is a brilliant pedagogical resource and a handbook for world-making in the key of social justice.
Cyd Cipolla is associate faculty in the Gallatin School of Individualized Study at New York University. 
Kristina Gupta is assistant professor in the Department of Women's, Gender, and Sexuality Studies at Wake Forest University. 
David A. Rubin is assistant professor in the Department of Women's and Gender Studies at the University of South Florida. 
Angela Willey is assistant professor in the Department of Women, Gender, and Sexuality Studies at the University of Massachusetts, Amherst. She is the author of Undoing Monogamy: The Politics of Science and the Possibilities of Biology.
Acknowledgments 
Queer Feminist Science Studies: An Introduction

Part One Histories of Difference 
1. Sexing the X: How the X Became the "Female Chromosome" / Sarah S. Richardson 
2. Pelvic Politics: Sexual Dimorphism and Racial Difference / Sally Markowitz 
3. The Sexual Reproduction of "Race": Bisexuality, History, and Racialization / Merl Storr 
4. From Masturbator to Homosexual: The Construction of the Sex Pervert / Ladelle McWhorter 
5. "An Unnamed Blank that Craved a Name": A Genealogy of Intersex as Gender / David A. Rubin 

Part Two Contemporary Archives and Case Studies
1. Black Anality / Jennifer C. Nash 
2. At the Same Time, Out of Time: Ashley X / Alison Kafer 
3. "BIID"? Queer (Dis)Orientations and the Phenomenology of "Home" / Nikki Sullivan 
4. The Allure of Artifice: Deploying a Filipina Avatar in the Digital Porno-Tropics / Mitali Thakor
5. Gone, Missing: Queering and Racializing Absence in Trans and Intersex Archives / Hilary Malatino 

Part Three Disruptive Practices
1. Immodest Witnessing, Affective Economies, and Objectivity / Michelle Murphy
2. Pussy Ballistics and the Queer Appeal of Peristalsis, or Belly Dancing with Margaret Cho / Rachel Lee 
3. Embodiments of Safety / Kane Race
4. Consent, Capacity, and the Non-Narrative / Amber Musser
5. Brains, Sex, and Queers 2090: An Ideal Experiment / Isabelle Dussauge 

Part Four Beyond the Human
1. "Why Do Voles Fall in Love?": Sexual Dimorphism in Monogamy Gene Research / Angela Willey and Sara Giordano
2. Natural Convers(at)ions: Or, What if Culture Was Really Nature All Along? / Vicki Kirby
3. "The Bio-Technological Impact" and "Abstract Sex" / Luciana Parisi 
4. Toxic Animacies, Inanimate Affections / Mel Y. Chen
5. Plasmodial Improprieties: Octavia E. Butler, Slime Molds, and Imagining a Femi-Queer Commons / Aimee Bahng

Index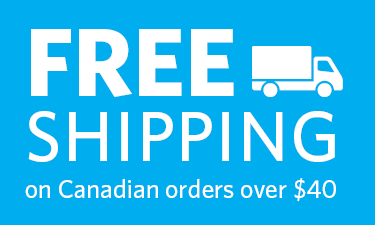 Find what you're looking for...
Publishers Represented
UBC Press is the Canadian agent for several international publishers. Visit our
Publishers Represented
page to learn more.