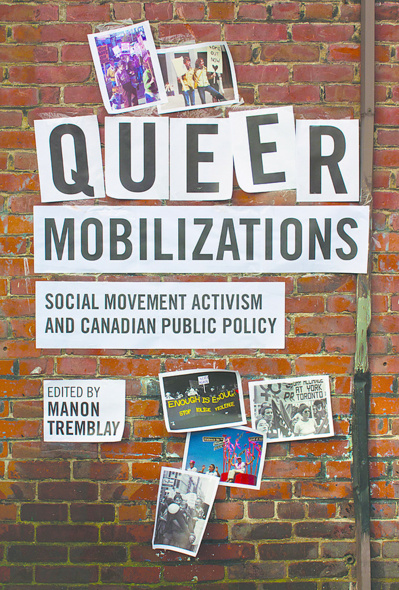 Queer Mobilizations
Social Movement Activism and Canadian Public Policy
Canada is considered a leader when it comes to LGBTQ rights, but as Queer Mobilizations shows, this has less to do with progressive politicians than with the tireless work of LGBTQ activists.
Ever since certain homosexual acts were decriminalized in 1969, queer activists have fought for – and won – a series of public policy battles in governments across Canada. As this volume argues, anti-discrimination legislation, the extension of benefits to same-sex couples, the right to marry, adoption rights, and the protection of gay-straight alliances in schools did not result from a single act, nor the work of a single organization but rather from the concerted efforts of many people, in many places, over many years. Consequently, it took twenty five years for all of Canada's human rights laws to prohibit discrimination on the basis of sexual orientation.
Queer Mobilizations examines the relationships between LGBTQ activists and local, provincial, and federal Canadian governments. Contributors explore how various governments have tried to regulate and repress LGBTQ movements, and how, in turn, LGBTQ activists have successfully shaped public policy across the political spectrum, from city halls to the House of Commons.
Undergraduate students in sexuality studies, political science, law, and social movement studies, as well as policy makers, political journalists, and queer activists.
This is a good book to turn to for an overall inventory of LGBTQ equality-seeking actions across the country over the years. It will likely prove to be an important resource for anyone interested in social change, social movements, and LGBTQ studies in Canada.
As the first major volume on queer interactions against, and within, public policy in the Canadian context, this is a unique and important contribution to the work of several fields – both inside and outside the university. It will be a useful resource for those in sexual diversity, political science, and social movement studies, and also for those involved in queer activism.
In the field of English-Canadian political science, so little has been published recently on social movement activism and politics that I hope Queer Mobilizations will act as a kick-start to our discipline. In providing robust case studies of the LGBT2Q movement as a national, regional, and local phenomenon, Tremblay and her contributors illuminate our political landscape through a focus on activism and public policy.
Manon Tremblay is professor at the School of Political Studies at the University of Ottawa. Her research interests are LGBTQ politics and social activism, and gender and women in politics. Her most recent publications include Stalled: The Representation of Women in Canadian Governments (co-edited with Linda Trimble and Jane Arscott) and The Lesbian and Gay Movement and the State: Comparative Insights into a Transformed Relationship (co-edited with David Paternotte and Carol Johnson).
Foreword / Elise Chenier
Introduction / Manon Tremblay
Part 1: The National Level
1 LGBTQ Activism: The Pan-Canadian Political Space / Miriam Smith
2 LGBTQ Issues as Indigenous Politics: Two-Spirit Mobilization in Canada / Julie Depelteau and Dalie Giroux
Part 2: The Regional Level
3 Queer Advocacy in Ontario / David Rayside
4 Quebec and Sexual Diversity: From Repression to Citizenship? / Manon Tremblay
5 Mobilization on the Periphery: LGBT Activism and Success in Atlantic Canada / Joanna Everitt
6 LGBT Movements in Western Canada: British Columbia / Brian Burtch, Aynsley Pescitelli, and Rebecca Haskell
7 "Severely Queer" in Western Canada: LGBT2Q Activism in Alberta / Alexa DeGagne
Part 3: The Municipal Level
8 From Contestation to Incorporation: LGBT Activism and Urban Politics in Montreal / Julie Podmore
9 Gay and Lesbian Political Mobilization in Urban Spaces: Toronto / Catherine J. Nash
10 Building Queer Infrastructure: Trajectories of Activism and Organizational Development in Decolonizing Vancouver / Gordon Brent Brochu-Ingram
11 "Punch[ing] More Than Its Weight": LGBT organizing in Halifax, Nova Scotia / Nathaniel M. Lewis
Conclusion / Manon Tremblay
Index
Related Titles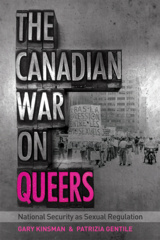 The Canadian War on Queers
National Security as Sexual Regulation
By Gary Kinsman and Patrizia Gentile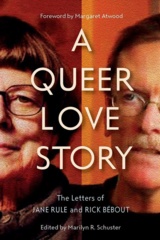 A Queer Love Story
The Letters of Jane Rule and Rick Bébout
Edited by Marilyn Schuster
Queering Representation
LGBTQ People and Electoral Politics in Canada
Edited by Manon Tremblay
No Place for the State
The Origins and Legacies of the 1969 Omnibus Bill
Edited by Christopher Dummitt and Christabelle Sethna
‹
›
Find what you're looking for...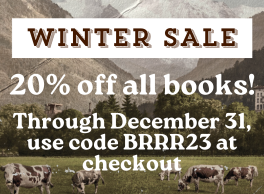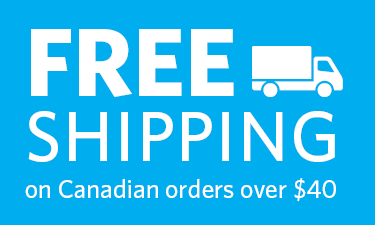 Stay Informed
Receive the latest UBC Press news, including events, catalogues, and announcements.
Publishers Represented
UBC Press is the Canadian agent for several international publishers. Visit our
Publishers Represented
page to learn more.