54 b&w illustrations, 8 tables
Racing to the Bottom?
Provincial Interdependence in the Canadian Federation
The spectre of a "race to the bottom" is increasinglyprominent in debates about globalization and also within federalsystems where the mobility of both capital and individuals promptsfears of interjurisdictional competition with respect to taxes andenvironmental and welfare standards. While there has been no shortageof either political rhetoric or academic theorizing on this subject,empirical studies have been in shorter supply. This volume seeks tofill that gap by asking: Are Canadian provinces engaged in a race tothe bottom and, if so, what are the consequences?
The contributors apply insights from economics and political scienceto several policy fields. What emerges is a theoretical and empiricalpicture of interprovincial competition that shows it to be more complexthan the popular image of a race to the bottom and that alsocontradicts predictions of an inexorable downward spiral.
This timely, practical volume will be of interest to public policypractitioners, as well as to students and scholars of economics andpolitical science.
This book gives researchers the opportunity to understand how specialists in other disciplines and with different points of view understand the issue of provincial interdependence. A very important topic, of immediate concern to policy makers, written by well-known experts: a winning combination.
Kathryn Harrison is associate professor in theDepartment of Political Science at the University of British Columbia,and author of Passing the Buck: Federalism and CanadianEnvironmental Policy.
Figures and Tables / vii
Acknowledgments / xi
1 Provincial Interdependence: Concepts and Theories / 1 KathrynHarrison
2 A Race to the Bottom in Provincial Business Taxation in Canada? /25 Kenneth J. McKenzie
3 Still in the Game: Efforts to Govern Economic DevelopmentCompetition in Canada / 49 Douglas M. Brown
4 Follow the Leader and Dominoes: Games that Provinces Play inTobacco Taxation / 73 Kathryn Harrison
5 Environmental Policy in Canada: Harmonized at the Bottom? / 113Nancy Olewiler
6 Slouching toward the Bottom? Provincial Social AssistanceProvision in Canada, 1980-2000 / 157 Gerard W. Boychuk
7 Races to the Bottom versus Races to the Middle: Minimum WageSetting in Canada / 193 David A. Green and KathrynHarrison
8 Policy Races in the American States / 229 Mark CarlRom
9 Are Canadian Provinces Engaged in a Race to the Bottom? Evidenceand Implications / 257 Kathryn Harrison
Works Cited / 271
Contributors / 291
Index / 293
Find what you're looking for...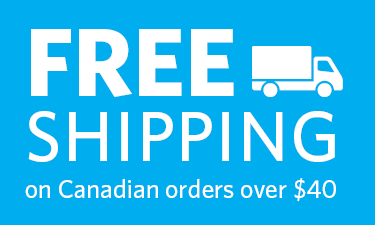 Publishers Represented
UBC Press is the Canadian agent for several international publishers. Visit our
Publishers Represented
page to learn more.