Raising Martians - from Crash-landing to Leaving Home
How to Help a Child with Asperger Syndrome or High-functioning Autism
Jessica Kingsley Publishers
Having a child with Asperger's Syndrome can feel a bit like raising a Martian. They look the same as all the other children, but somehow, they are just...different. You don't speak the same language, you don't see the world in the same way, and you have no idea what the future holds. How on Earth do you go about raising a Martian anyway? Joshua Muggleton is 21 and has Asperger's Syndrome. Now studying psychology at the University of St Andrews, he has been through all the trials and tribulations of the school system. In Raising Martians, he combines his personal experience into what it means to have AS with his knowledge of autistic spectrum disorders to produce an invaluable guide for parents. Starting with the very basics of 'what is autism?', Joshua covers topics such as friendships and social situations, obsessions, and sensory issues, before tackling what is arguably the biggest part of any child's life: school. An essential guide for any parent trying to understand their Asperger child, Raising Martians will take them from crash landing to leaving home.
"I have been privileged to have known Josh and the family for many years; dipping in and out of their lives as a fellow Autie. Josh explains very clearly and concisely what it means to live on the autism spectrum (AS). His many stories of life encounters take the reader on an unforgettable journey connecting them with the reality of life on the spectrum. This book not only illustrates one life with AS but paints the backdrop to so many others. In doing so it helps to equip its readers with knowledge and the know-how to enable them to walk beside us. Those who read this book will find countless ways to support us and our families, appropriately preventing the circumstances that lead to bullying and mental health distress. Well done Josh...an unforgettable read!" - Dr. Wendy Lawson"Written in an easy, conversational style, this fascinating book is both anailluminating autobiography and a wise and extremely useful insider's guide to growing up with Asperger Syndrome.aComprehensive and detailed, the book is packed full of perceptive insights and practical strategies that can support individuals with ASa-athrough school, collegeaand beyond.aRevealing a deepaunderstanding of his own "special interest", Josh writes with disarming honesty, sharingasome intensely difficultaexperiences as well as manyahappier ones.aHe gives us a positive message, a practical reference, a sense of hope - and an appreciation of the many special qualities of individuals on the autism spectrum."a- Jude Welton, author of Can I Tell You about Asperger Syndrome?"Every parent and indeed everyone who works or lives with children or young people with autism should read this lovely book. No one better understands the condition than someone who actually has a diagnosis and lives with it. In this book Josh manages to link professional theories to his own personal development and gifts us with what he has learnt along the way. In my 30 years of working in the world of autism I have not read a more valuable book and throughout it Josh's humour shines through. It is good to read a book that not only explains the way a person with autism sees the world and the challenges to be faced but also highlights the strengths people with autism have that can, with the right encouragement, enable them to understand themselves."- Jane Vaughan, Director of Education, The National Autistic Society "Joshua's book is a highly readable book that covers many of the challenges of life on the autistic spectrum from childhood to early adulthood. Drawing extensively from modern research, and also from his own experience, it manages to be more than just a reference text. Joshua articulates with precision how his disability has impacted on his life. His evaluation of sensory difficulties superbly addresses an area which can be overlooked when considering the needs of a person with autism. I suggest that many young people may also wish to read the book, as it contains a Toolbox specifically designed to overcome the many challenges life presents. This is a young man who deserves our attention."- Anna Kennedy, Autism Campaigner
Joshua Muggleton has Asperger Syndrome, and is currently studying Psychology at the University of St Andrews in Scotland. He is also currently gaining work experience as a Trainee Assistant Psychologist. Since 2005, Joshua has been leading talks, lectures and workshops on Autism Spectrum Disorders and related issues. He has spoken to MPs in the House of Commons, and has appeared on the BBC, Channel 4, and CNN. Outside of term time, Joshua lives in Guildford, UK, with his parents and his two younger brothers, who are also on the autism spectrum.
Foreword by Tony Attwood. Introduction: Who Am I? 1. Aspergers Syndrome: Welcome to Mars! 2. Mental Health: Where Normal Isn't a Setting on a Washing Machine. 3. The Five Senses (Plus Two). 4. Stimming, Obsessions, and Rituals: Some of Our More Noticeable Behaviour Explained. 5. Friendships and Social Situations: Your Heaven, Our Hell. 6. Shopping, Travelling and Holidays: Out and About in a Scary World. 7. School: The Survival Guide. 8. Bullying: When Being Different Isn't Cool. 9. Toolbox: Popular Problems and Helpful Hints. Index.
Find what you're looking for...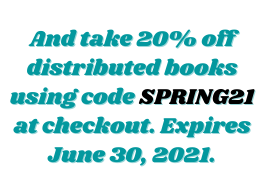 Publishers Represented
UBC Press is the Canadian agent for several international publishers. Visit our
Publishers Represented
page to learn more.