Rare Merit
Women in Photography in Canada, 1840–1940
Rare Merit is a beautifully illustrated and astute examination of women photographers in Canada as it took shape in the nineteenth and early-twentieth centuries. Throughout, the camera was both a witness to the colonialism, capitalism, and gendered and racialized social organization, and a protagonist. And women across the country, whether residents or visitors, captured people and places that were entirely new to the lens. This book shows how they did so, and the meaning their work carries.
Studio portraitists, travel documentarians, photojournalists, fine artists, hobbyists, and photographic printers make up the assembly, beginning with the arrival in Nova Scotia of North America's first professional woman photographer, the American daguerreotypist Mrs. Fletcher. Colleen Skidmore surveys the professional lives and photographs of nearly eighty women who followed her, from Lucy Maude Montgomery on Prince Edward Island to Élise Livernois in Quebec City, and from Margaret Bourke-White in the Arctic to Hannah Maynard on Vancouver Island.
Why women? Why not women? Presenting the exceptional range of their work, Rare Merit proves that women's practices and images – knowingly omitted from founding narratives of photographic history – were diverse, compelling, widespread, and influential. Whenever and wherever women photographers lived, travelled, and worked, their impact undermined the status quo.
Historians of photography, Canadian art, and Canadian women will want a copy of this beautiful work, as will gallery curators, photography enthusiasts, and scholars and students of Canadian studies and media.
Rare Merit is a work of rare merit – broad in scope, empirically solid, theoretically informed, and eminently readable. Far more than a simple corrective to gendered histories of photography, this book constitutes a scholarly treatment of women photographers – both amateur and professional – that is long overdue. More broadly, it opens new perspectives on the social, cultural, economic, and political applications and implications of photography as a technological and aesthetic practice over a century of Canadian development.
Lucky us, to have Colleen Skidmore's decades of research between these two covers. She has cast a wide net on early camera women in Canada and their multiple reasons for taking photographs – giving me new understandings about some of my own such impulses. I turned these pages in astonishment and admiration for the 'independence, strength, sense of adventure and exploration, curiosity and humour, and skills' of the women who came before me – 'characteristics that few in the past believed that women possessed or should display in public.'
Rare Merit is the single most comprehensive book on women's contributions to the development of photography in Canada. It represents fascinating and remarkable detective work and knowledge of the subject.
Colleen Skidmore's Rare Merit is a treasure – an accomplishment that fills a huge gap in photographic and Canadian history, beginning when photography was new to the world and Canada was nation building. Historians, educators, researchers, collectors, photography students, and all photo enthusiasts will find this a magnificent book.
Colleen Skidmore is a professor emerita at the University of Alberta. She is the author of Searching for Mary Schäffer: Women Wilderness Photography and This Wild Spirit: Women in the Rocky Mountains of Canada, which was adapted as a CBC Radio Alberta series and an exhibition. Her interdisciplinary research on early photography has appeared in journals as wide ranging as History of Photography, Social History/Histoire sociale, Journal of Canadian Art History, and Journal of Canadian Studies. She lives in Victoria, British Columbia.
Introduction
1 The Daguerreans, 1841–61
2 The Livernois Studio, 1854–74
3 Notman's Printing Room, 1860–80
4 The Maynard Studio, 1862–1912
5 The Moodie Studio, 1895–1905
6 Travel, Photography, and Photojournalism, 1872–1940
7 Commercial Studio Photographers, 1860–1940
8 Artists and Amateurs, 1890–1940
Conclusion
Notes; Selected Bibliography; List of Illustrations; Index
Related Titles
Inside Killjoy's Kastle
Dykey Ghosts, Feminist Monsters, and Other Lesbian Hauntings
Edited by Allyson Mitchell and Cait McKinney
The Bomb in the Wilderness
Photography and the Nuclear Era in Canada
By John O'Brian
Adjusting the Lens
Indigenous Activism, Colonial Legacies, and Photographic Heritage
Edited by Sigrid Lien and Hilde Wallem Nielssen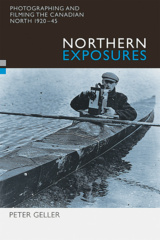 Northern Exposures
Photographing and Filming the Canadian North, 1920-45
By Peter Geller
Demanding Equality
One Hundred Years of Canadian Feminism
‹
›
Find what you're looking for...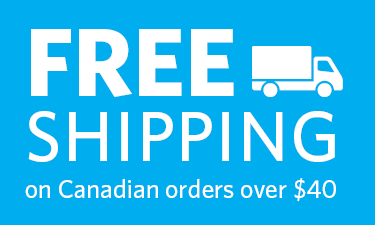 Stay Informed
Receive the latest UBC Press news, including events, catalogues, and announcements.
Publishers Represented
UBC Press is the Canadian agent for several international publishers. Visit our
Publishers Represented
page to learn more.