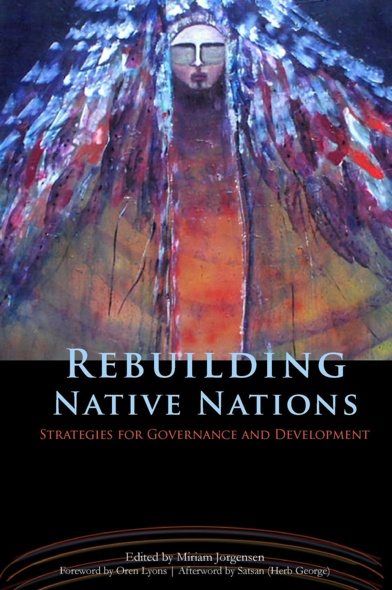 Rebuilding Native Nations
Strategies for Governance and Development
The University of Arizona Press
A revolution is underway among the Indigenous nations of North America. It is a quiet revolution, largely unnoticed in society at large. But it is profoundly important. From the High Plains states and Prairie Provinces to the southwestern deserts, from Mississippi and Oklahoma to the northwest coast of the continent, Native peoples are reclaiming their right to govern themselves and to shape their future in their own ways. Challenging more than a century of colonial controls, they are addressing severe social problems, building sustainable economies, and reinvigorating Indigenous cultures. In effect, they are rebuilding their nations according to their own diverse and often innovative designs.

Produced by the Native Nations Institute for Leadership, Management, and Policy at the University of Arizona and the Harvard Project on American Indian Economic Development, this book traces the contours of that revolution as Native nations turn the dream of self-determination into a practical reality. Part report, part analysis, part how-to manual for Native leaders, it discusses strategies for governance and community and economic development being employed by American Indian nations and First Nations in Canada as they move to assert greater control over their own affairs.

Rebuilding Native Nations provides guidelines for creating new governance structures, rewriting constitutions, building justice systems, launching nation-owned enterprises, encouraging citizen entrepreneurs, developing new relationships with non-Native governments, and confronting the crippling legacies of colonialism. For nations that wish to join that revolution or for those who simply want to understand the transformation now underway across Indigenous North America, this book is a critical resource.

CONTENTS
Foreword by Oren Lyons
Editor's Introduction


Part 1
Starting Points

1. Two Approaches to the Development of Native Nations: One Works, the Other Doesn't
Stephen Cornell and Joseph P. Kalt
2. Development, Governance, Culture: What Are They and What Do They Have to Do with Rebuilding Native Nations?
Manley A. Begay, Jr., Stephen Cornell, Miriam Jorgensen, and Joseph P. Kalt

Part 2
Rebuilding the Foundations

3. Remaking the Tools of Governance: Colonial Legacies, Indigenous Solutions
Stephen Cornell
4. The Role of Constitutions in Native Nation Building: Laying a Firm Foundation
Joseph P. Kalt
5 . Native Nation Courts: Key Players in Nation Rebuilding
Joseph Thomas Flies-Away, Carrie Garrow, and Miriam Jorgensen
6. Getting Things Done for the Nation: The Challenge of Tribal Administration
Stephen Cornell and Miriam Jorgensen

Part 3
Reconceiving Key Functions

7. Managing the Boundary between Business and Politics: Strategies for Improving the Chances for Success in Tribally Owned Enterprises
Kenneth Grant and Jonathan Taylor
8. Citizen Entrepreneurship: An Underutilized Development Resource
Stephen Cornell, Miriam Jorgensen, Ian Wilson Record, and Joan Timeche
9. Governmental Services and Programs: Meeting Citizens' Needs
Alyce S. Adams, Andrew J. Lee, and Michael Lipsky
10. Intergovernmental Relationships: Expressions of Tribal Sovereignty
Sarah L. Hicks

Part 4
Making It Happen

11. Rebuilding Native Nations: What Do Leaders Do?
Manley A. Begay, Jr., Stephen Cornell, Miriam Jorgensen, and Nathan Pryor
12. Seizing the Future: Why Some Native Nations Do and Others Don't
Stephen Cornell, Miriam Jorgensen, Joseph P. Kalt, and Katherine Spilde Contreras

Afterword by Satsan (Herb George)
References
About the Contributors
Index
A landmark publication. Any person interested in Native Nations law and policy will want to have this book. It will become the basic deskbook that every leader will turn to for guidance, inspiration, and the hard empirical facts they need for thinking about nation building.'—Robert A. Williams, author of The American Indian in Western Legal Thought
 
'Tribal leaders want to learn from the experiences of other Native nations. This book provides that opportunity by sharing the stories and strategies of diverse Native communities in mobilizing transformative community change.'—Jacqueline Johnson, Executive Director, National Congress of American Indians
 
'What is the future for American Indian communities—dependency and poverty, or self-reliance and sovereign, community-based government? This book is an invaluable guide to the paths that Native nations are taking toward self-sufficiency and cultural and political renewal. Students, community members, policy makers, and Native leaders need to read and evaluate the ideas set forth here.'—Duane Champagne, author of Social Change and Cultural Continuity Among Native Nations
 
Miriam Jorgensen is Associate Director for Research in the Native Nations Institute for Leadership, Management, and Policy at the University of Arizona and Research Director of the Harvard Project on American Indian Economic Development.
Find what you're looking for...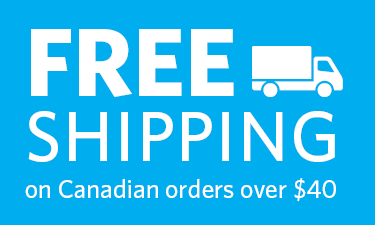 Publishers Represented
UBC Press is the Canadian agent for several international publishers. Visit our
Publishers Represented
page to learn more.