Red Light Labour
Sex Work Regulation, Agency, and Resistance
In 2013, the Supreme Court of Canada ruled unanimously that key Criminal Code provisions relating to sex work were unconstitutional. Canada v Bedford gave Parliament one year to update the laws. The landmark decision provoked renewed interest from researchers, policy-makers, news outlets, and the public but little new insight into sex work.
Red Light Labour addresses Canada's new legal regime regulating sex work with an advanced analysis of past and present policy approaches, and considers the ways in which laws and those who uphold them have constructed, controlled, and criminalized sex workers, their workspaces, colleagues, and clients. This groundbreaking collection also offers nuanced interpretations of various forms of commercial sexual labour that foreground the personal perspectives of workers and activists. The contributors highlight sex workers' struggles for civic and social inclusion by considering their tactics, successes, and challenges as they work collaboratively and build alliances with diverse social movements.
Red Light Labour advocates for social and economic justice within a sex-work-as-labour framework. This book is a timely intervention that showcases up-to-date legal, policy, and social analysis of sex work in Canada.
Red Light Labour will be of interest to scholars and students of labour, sexuality and gender, socio-legal contexts, and criminology. It will also find an audience among advocates, policy makers, and researchers in areas related to sex, gender, labour, and human trafficking, as well as with the general public.
This book will put to rest any misconceptions that sex workers do not have the capacity to make their own choices ... You will learn of the resilience and determination of female, male, and trans sex workers as they lay bare prohibitionists' tactics in the war against us. You will learn why it is important that we gain our legal, civil, and occupational rights: the right to work in safe and clean environments; the right to share information with one another ... ; the right to be free of discrimination in housing, by financial institutions, and at border crossings; and the right not to lose our children because of our occupation.
Red Light Labour is a captivating and informative read that makes an extremely timely and important contribution to studies of sex work in the Canadian context, with attention paid to a broad range of topics, including the legal context, personal experiences of sex workers, and the sex workers' rights movement. I strongly recommend it.
Elya M. Durisin holds a PhD in political science from York University. With Emily van der Meulen and Victoria Love, she is the editor of Selling Sex: Experience, Advocacy, and Research on Sex Work in Canada. Emily van der Meulen is an associate professor of criminology at Ryerson University. Her edited works include, with Robert Heynen, Expanding the Gaze: Gender and the Politics of Surveillance. Chris Bruckert is a professor of criminology at the University of Ottawa. She is the author of Taking It Off, Putting It On: Women in the Strip Trade and has edited several works, among them, with Colette Parent, Getting Past "the Pimp": Management in the Sex Industry.
Related Titles
Selling Sex
Experience, Advocacy, and Research on Sex Work in Canada
Edited by Emily van der Meulen, Elya Durisin and Victoria Love
‹
›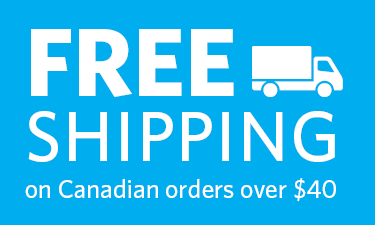 Find what you're looking for...
Publishers Represented
UBC Press is the Canadian agent for several international publishers. Visit our
Publishers Represented
page to learn more.