42 halftones, 16 color plates
Red Medicine
Traditional Indigenous Rites of Birthing and Healing
The University of Arizona Press
Patrisia Gonzales addresses "Red Medicine" as a system of healing that includes birthing practices, dreaming, and purification rites to re-establish personal and social equilibrium. The book explores Indigenous medicine across North America, with a special emphasis on how Indigenous knowledge has endured and persisted among peoples with a legacy to Mexico. Gonzales combines her lived experience in Red Medicine as an herbalist and traditional birth attendant with in-depth research into oral traditions, storytelling, and the meanings of symbols to uncover how Indigenous knowledge endures over time. And she shows how this knowledge is now being reclaimed by Chicanos, Mexican Americans and Mexican Indigenous peoples.
For Gonzales, a central guiding force in Red Medicine is the principal of regeneration as it is manifested in Spiderwoman. Dating to Pre-Columbian times, the Mesoamerican Weaver/Spiderwoman—the guardian of birth, medicine, and purification rites such as the Nahua sweat bath—exemplifies the interconnected process of rebalancing that transpires throughout life in mental, spiritual and physical manifestations. Gonzales also explains how dreaming is a form of diagnosing in traditional Indigenous medicine and how Indigenous concepts of the body provide insight into healing various kinds of trauma.
Gonzales links pre-Columbian thought to contemporary healing practices by examining ancient symbols and their relation to current curative knowledges among Indigenous peoples. Red Medicine suggests that Indigenous healing systems can usefully point contemporary people back to ancestral teachings and help them reconnect to the dynamics of the natural world.
 

Put this book at the top of your list of essential reading about indigenous cultures and healing practices of the Americas. Beautifully written and researched, Professor Gonzales' book is enriched by her accounts of personal experience with red medicine and the resurgence of indigenous women in the role of healers.' —Leslie Marmon Silko

'It is often difficult to write academically about a subject that is so ethereal, but Patrisia Gonzales manages to blend the scholarly and personal sides of her topic effortlessly.' —AlterNative
Through Indigenous knowledge and teachings, which are rooted in Spiderwoman Knowledge, Gonzales presents a personal/communal and scholarly account that challenges Western ways of knowing and de-Indianization. As a study that privileges Indigenous knowledge, Gonzales's writing reflects that of ceremony. Thus, the book is itself poetically written and reflects the cyclic order of life.'—American Indian Quarterly

'Gonzales does an outstanding job negotiating the current literature in several related fields. Her breadth and depth of research is absolutely impressive. This book is a wonderful and rich tapestry of history woven with narratives and storytelling.' —Elisa Facio, author of Understanding Older Chicanas: Sociological and Public Policy Perspectives
Patrisia Gonzales is an assistant professor in the Department of Mexican American Studies and is an affiliated faculty member in American Indian Studies Programs and the Native American Research and Training Center at the University of Arizona. She is the author of The Mud People: Chronicles, Testimonios & Remembrances.

List of Illustrations
Acknowledgments
Preface
Introduction: Spiderwoman Called Up This Knowledge
1 Anatomy of Learning: Yauhtli, Peyotzin, Tobacco, and Maguey
2 Birth Ceremony: Storying Sacred Knowledge
3 Ceremony of Memory: The Call and Response
4 Ceremony of Sweeping: Symbols as Medicine
5 Ceremony of the Land ¿Y dónde está tu ombligo?
6 Ceremony of Time: Time as Medicine
7 Dreaming Ceremony: Medicine Dreams
8 Curing Ceremony: Spiders in Her Hair
9 Ceremony of Return
Conclusion
Notes
References
Index
Find what you're looking for...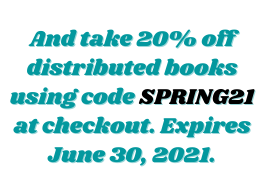 Publishers Represented
UBC Press is the Canadian agent for several international publishers. Visit our
Publishers Represented
page to learn more.