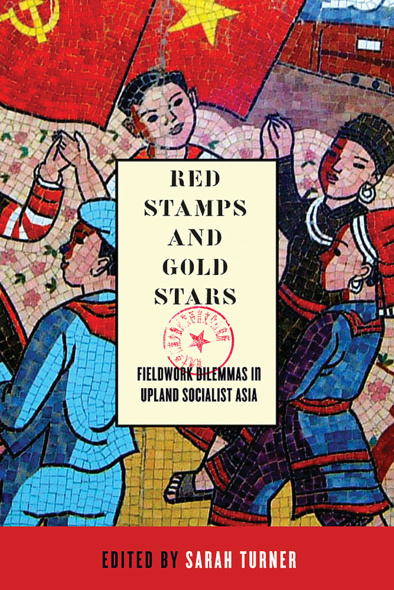 Red Stamps and Gold Stars
Fieldwork Dilemmas in Upland Socialist Asia
In the late 1970s and '80s, socialist countries in Asia began reopening their borders to overseas scholars. Today, a growing number of social scientists are embarking on fieldwork in China, Vietnam, and Laos. Red Stamps and Gold Stars brings together all the messiness, compromise, and ethical dilemmas that underscore fieldwork in upland socialist Asia and elsewhere in the Global South. These challenges can range from how to gain research access to politically sensitive border regions, to helping informants-turned-friends access appropriate health care, to reflections on how to best represent ethnic minority voices.
The human geographers and social anthropologists contributing to this volume are actively engaged in research with ethnic minorities in upland socialist Asia. Accomplished geographers, anthropologists, and ethnohistorians, they foreground the importance of questioning one's subjective gaze and of debating representations of "the other." Reflecting on the realities of fieldwork in socialist regimes and analyzing their positionality and subjectivity in the field, the contributors debate a range of ethical quandaries and the rewards that can be gained from critical reflection. Together, these unique contributions will advance the study of the practice of international fieldwork.
This book will find a wide international audience among students and researchers in the areas of East and Southeast Asian studies, socialist and post-socialist studies, minority and indigenous studies, and ethnography, as well as being relevant for policy makers and development specialists in China, Vietnam, and Laos.
Part how-to manual, part confessional ethnography, this excellent volume explores the everyday politics of knowledge production while doing fieldwork among upland minority groups under the powerful gaze of the socialist state. Insightful, at times surprising, and bracingly honest, this is critical reflexivity at its best – a must-read for anyone contemplating research in these areas.
This book offers a valuable service to future scholars and a critically important opportunity to reflect on the ethical and practical impact of non-native field research in China, Vietnam, and Laos. The authors pay particular attention to ethnic minorities, typically among the most marginalized populations in the region.
Sarah Turner is an associate professor in the Department of Geography at McGill University.
Contributors: Christine Bonnin, Candice Cornet, Magnus Fiskesjö, Stéphane Gros, Stevan Harrell, Isabelle Henrion-Dourcy, Li Xingxing, Karen McAllister, Jean Michaud, Pierre Petit, Oscar Salemink, Jennifer Sowerwine, and Janet C. Sturgeon
Part 1: Heading to the Field
1 Dilemmas and Detours: Fieldwork with Ethnic Minorities in Upland Southwest China, Vietnam, and Laos / Sarah Turner
2 Comrades of Minority Policy in China, Vietnam, and Laos / Jean Michaud
Part 2: Red Stamps and Gold Stars
3 Blunders in the Field: An Ethnographic Situation Among the Drung People in Southwest China / Stéphane Gros
4 Gifts and Debts: The Morality of Fieldwork in the Wa Lands on the China-Burma Frontier / Magnus Fiskesjö
5 The Fun and Games of Taking Children to the Field in Guizhou, China / Candice Cornet
6 Socialist Rules and Postwar Politics: Reflections on Nationality and Fieldwork among the Yao in Northern Vietnam / Jennifer Sowerwine
7 Doing Fieldwork and Making Friends in Upland Northern Vietnam: Entanglements of the Professional, Personal, and Political / Christine Bonnin
8 The Backstage of Ethnography as Ethnography of the State: Coping with Officials in the Lao People's Democratic Republic / Pierre Petit
9 Marginality in the Margins: Serendipity, Gatekeepers, and Gendered Positionalities in Fieldwork among the Khmu in Northern Laos / Karen McAllister
10 Field Research on the Margins of China and Thailand / Janet C. Sturgeon
11 Easier in Exile? Comparative Observations on Doing Research among Tibetans in Lhasa and Dharamsala / Isabelle Henrion-Dourcy
12 The Silenced Research Assistant Speaks Her Mind / Sarah Turner
Part 3: Post-Fieldwork
13 Between Engagement and Abuse: Reflections on the "Field" of Anthropology and the Power of Ethnography / Oscar Salemink
14 Textual Desert – Emotional Oasis: An Unconventional Confessional Dialogue on Field Experience / Stevan Harrell and Li Xingxing
15 Red Stamps and Gold Stars on the Margins / Sarah Turner
Contributors
Index
Find what you're looking for...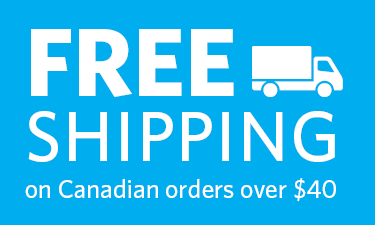 Publishers Represented
UBC Press is the Canadian agent for several international publishers. Visit our
Publishers Represented
page to learn more.