Refrigerated Music for a Gleaming Woman
Stories
University of Alabama Press
, Fiction Collective 2
Winner of the FC2 Catherine Doctorow Innovative Fiction Prize
 
A darkly comical horror lurks beneath the surface of everyday events in Refrigerated Music for a Gleaming Woman, a seductively poetic story collection of unusual brilliance and rare humor.?

In Aimee Parkison's Refrigerated Music for a Gleaming Woman, lovers find unexpected romance in cramped spaces, fast food addicts struggle through cheeseburger addiction, and the splendor of nature competes with the violence of television. All the while, a complicated and precarious present dawns onto a new world where wealthy women wear children's eyes as jewelry and those in need of money hawk their faces only to forever mourn what parts of themselves they have sold to survive.
 
Open the refrigerator door. Inside are antique jars. Open them to hear the music: Beethoven playing piano; slaves singing for freedom in plantation fields; mothers humming lullabies through the night to smallpox babies, knowing this song is the last sound their children will ever hear.
 
As Stephen Graham Jones notes in his foreword to this prize-winning collection, "The best books . . . fold you into a darkness sparkling with life. They lock you in the refrigerator but they also pipe in some music that never repeats, and when the door starts to open, you cling tight to it, so you can have just a few minutes more. This book, it'll be over far too fast for you, yes. But even were it five times as thick as it is now, it would still be too short. Remember, though, the best books, they're loops. They never stop. This one still hasn't, for me."
Parkison makes absurd that which is commonplace by twisting it into abnormality. Lyrical and often abstract, these seemingly linked stories call attention to the grotesque in modern society. . . . Although both the message and the writing are sometimes heavy-handed, it is effective. One is moved equally by the lyricism and repulsiveness and can find beauty in both. A poetic and purposefully perverse collection of stories that describes a dystopian world only slightly divergent from our own.'
—Kirkus Reviews

'Like its individual lines, the book takes us on a roller coaster ride along the peaks and nadirs of human existence, sometimes threatening to spin off the page. We get lost in the breathlessness of the language, the storm of image—to be suddenly dropped without warning, whiplashed, back to earth: by a woman cooking hamburgers on a corpse, a collectible used condom, a raging cow whipping a farmer, a jeweled child's eye strung from a wealthy woman's necklace. Parkison somehow, magically, manages to marry the satirical wit of Donald Barthelme with the lyrical power of Anne Carson. With some Stephen Graham Jones-style horror thrown in to boot.'
—Necessary Fiction

'Aimee Parkison's prose abrades, the kind of scrape on a blackboard that sends chills down the spine. One shivers long after the book is read, the reader has gone to sleep, and finds herself dreaming, not having a choice but to wake up in the Refrigerated Woman's world. Or is it the Refrigerated Woman's perspective? Though identified and published at an historical moment in U.S. history, Parkison's collection proves timeless, if not gothic.'
—The Brooklyn Rail

'Refrigerated Music is a linguistically daring, slippery book that refuses to be pinned down.'
—The American Book Review
As a writer, Aimee Parkison is what my younger female colleagues admiringly call a badass bitch. Winner of the FC2 Catherine Doctorow Innovative Fiction Prize, these linked comic-horror stories carry you off into an alternate dark gleaming world that is spookily akin to our own. Overtly poetic, Parkison's language delivers the strangest of songs—she enjoys lulling the reader in a sort of chilly romantic doze so as to wake her up into a world where poor women sell their faces (only to mourn the loss forever) and rich women wear babies' eyes as jewelry. Daring and unforgettable.'
—TANK Magazine

'Aimee Parkison is a shrewd, fiery, wildly poetic, politically astute writer of fiction. With Refrigerated Music for a Gleaming Woman, Parkison gifts us with deeply imagined, and often fantastic landscapes, straight from the heart of her unique imagination, but these are always, in part, sharp commentaries on the world we have to inhabit in our daily lives. Parkison's satirical embrace, and always beautiful language, leaves you more awake to the world and unsettled in all the right ways.'
—Jane McCafferty, author of One Heart and First You Try Everything

'In Aimee Parkison's ingenious collection, words and images ricochet off the walls of the page, defying logic and gravity to expose reality's invisible footing. A kind of feminist Tales of the Grotesque and Arabesque, Parkison's reinvented fables, ghost tales, and murder mysteries demonstrate how absurdist extremes clear a space for the most potent polemic. Only by turning the world on its head can we see it aright: here are recognitions, simultaneously hilarious and grave.'
—Mary Cappello, author of Life Breaks In: A Mood Almanack
Aimee Parkison is the author of Woman withthe Dark Horses, The Innocent Party, and The Petals of YourEyes, winner of the Starcherone Prize for Innovative Fiction. Parkison teaches creative writing at Oklahoma State University. She has also taught as a visiting faculty member at the International Creative Writing Summer School in Athens, Greece, and as a fiction faculty member at Chautauqua Writers' Festival.
Find what you're looking for...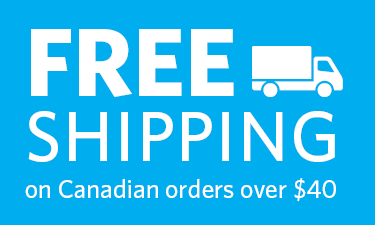 Stay Informed
Receive the latest UBC Press news, including events, catalogues, and announcements.
Publishers Represented
UBC Press is the Canadian agent for several international publishers. Visit our
Publishers Represented
page to learn more.