Reminiscence Theatre
Making Theatre from Memories
Jessica Kingsley Publishers
Reminiscence theatre is about seeing and realising the dramatic potential in real life stories. It takes verbatim memories as the basis for theatre scripts, using the experiences of older people as a source of artistic productions and therapeutic creativity.This book is a comprehensive guide to the nature, practice and therapeutic effects of reminiscence theatre. Drawing on examples from a range of real-life case studies, Pam Schweitzer provides practical advice on the process of taking an oral history, creating from it a written script and developing that into a dramatic production, on whatever scale.The book outlines five components of key significance that the form affords: artistic development through creating original productions; cultural development, by creating reminiscence theatre in multi-cultural contexts, including dual-language productions; educational development through the intergenerational sharing and enactment of memories; psycho-social development for older people by reliving and reshaping past experiences; and health care, by using improvised reminiscence drama therapeutically with people with dementia and their carers.This book will be of great interest to theatre workers, social work professionals and carers of older people, arts therapy practitioners and students in these fields.
'The vast scope of the work recounted in this book as well as the detailed guidance it provides will become an invaluable resource for anyone who wishes to mine the riches of reminiscence work and to transform the spoken word into tangible artistic forms.'- Faith Gibson, Emeritus Professor of Social Work, University of Ulster'This highly-readable and engaging book is drawn from the experiences of working within the arena of reminiscence theatre. Everyone has a voice - Schweitzer has provided another avenue for us to explore. Impressively.'-Signpost'Schweitzer demonstrates an uncanny ability to adapt and invent genres and techniques.Schweitzer provides compelling accounts of workshop exercises during which older participants describes their experiences of scarcity and constraint and challenged their younger partners to recognize and grapple with the limitations on personal freedom and control that these entailed.'- Cambridge University Press'It is inspirational in demonstrating that the dedication, commitment and enthusiasm of one person can make a difference and has laid foundations which will ensure reminiscence theatre work will continue to develop and diversify.'- Journal of Social Work Practice'This book is a marvelous treasure chest of experience and will enrich any reader.'- Leveson Newsletter'This book is aimed at anyone- health or social care staff, actors, musicians, artists, teachers - who has an interest in creative reminiscence and in how to transform individual's verbal memories into interactive pieces of theatre. The book systematically and comprehensively outlines the processes involved in the various forms of re-enacting reminiscences. Whilst it acknowledges some of the body of research into this area and illustrates how the author has contributed to research projects, it is the use of practical examples and the occasionally moving dialogue and anecdotes that bring the book alive and help to illustrate the value of reminiscence. The author's conviction that presenting reminiscence in this way is beneficial is convincingly relayed to the reader. It is a valuable resource for anyone with an interest in creative reminiscence to enhance self-identity and esteem.'- Occupational Therapy for Older People'This is a welcome addition to an era of literature that is somewhat sparse and it will certainly be of great interest to theatre workers, social work professionals as well as carers of older people, arts therapies practitioners and students in these fields... This is a well-structured book that is easy to read and assimilate. What I found most useful were the introductions to each chapter briefly outlining what was contained therein, and the summary at the end, which I felt consolidated the understanding of what one had read. To complete the enjoyment, the book is shot through with some stunning photographs of the various projects that Schweitzer undertook (the 'child aspect' in me loves a book with pictures) during her long association with Age Exchange Theatre.One example is a particularly poignant picture of an elderly couple enacting their wedding day memories.The author's enthusiasm and passion for reminiscence work shines through the text and her regard for all the people that she has worked with is always evident.The many examples of the company's work will act as a spur for all practitioners in this field and should lead to some really constructive work between generations in the future. The main message of the book stresses that it is really important to keep memories alive, they are, after all, lived experiences and the history of future generations.'- Dramatherapy'This book certainly leaves the reader with a very clear understanding of the aim of reminiscence theatre and the diverse nature of approaches. I particularly enjoyed the multicultural projects that described the cultural isolation of older people when they moved to England from overseas.'- Nursing Older People'In her book, 'Reminiscence Theatre' Pam Schweitzer draws on and documents 23 years of practical experience as Artistic Director of Age Exchange Theatre Trust which she founded in 1983. It is a memoir, a history of Age Exchange's pioneering theatre and intergenerational practice and also a practical 'how to do it' manual, with useful analysis of the many processes of making theatre from memory.'- Interrogational Practice Newsletter'Sheds new light on complex human issues and the message is loud and clear: reminiscence and reminiscence theatre can make a profound improvement in real people's real lives.'- from the Foreword by Glenda Jackson MP
Pam Schweitzer founded Age Exchange Theatre Trust in 1983. It was the first full-time professional theatre company to specialise in touring reminiscence theatre across the UK and Europe and Pam remained its Artistic Director until 2005. In 2000 she was awarded the MBE for services to Reminiscence and she continues to direct the European Reminiscence Network, lecturing, directing and training in reminiscence and related fields. She is an Honorary Fellow of the University of Greenwich.
Foreword by Glenda Jackson MP. Preface. Introduction by Faith Gibson. About this book. Background. Part 1. Reminiscence Theatre. Process and Product. 1. Setting Up a Reminiscence Theatre Company. 2. From Interviews to Verbatim Script. 3. Development of Verbatim Plays. 4. Reflecting a Multi-cultural Society. 5. Dramatising Jewish and Irish Elders' Memories. 6. A Sense of Time and Place. 7. Staging and Touring Reminiscence Theatre. Part 2. Participatory and Inter-generational Projects. 8. Theatrical Scenes Stimulating Audience Participation. 9. Reminiscence Theatre-in-Education Projects. 10. Reminiscence in a Youth Theatre Context. 11. Inter-generational Playmaking in Schools. Part 3. Older People Dramatising their Own Memories. 12. Older People Enacting their Own Memories. 13. Minority Ethnic Elders Make Theatre from their Lives. 14. Using Drama in Outreach Work and in Dementia Care. Conclusion. References. Index.
Find what you're looking for...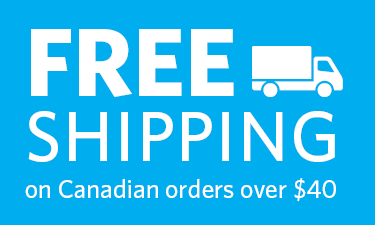 Publishers Represented
UBC Press is the Canadian agent for several international publishers. Visit our
Publishers Represented
page to learn more.