Renegades
Canadians in the Spanish Civil War
Renegades: Canadians in the Spanish Civil War, by veteran journalist Michael Petrou, tells the story of the 1,681 Canadians who, between 1936 and 1939, defied Canadian law to fight fascism in the Spanish Civil war. The war pitted a left leaning, democratically elected Spanish government against a military uprising led by Francisco Franco and supported, with weapons and tens of thousands of troops, by Fascist Italy and Nazi Germany. By the time it was over, fascism had triumphed in Spain, and more than 400 Canadians were dead.
Until now, little was known about these men and women, and about those who survived. Petrou has changed this. He has drawn on recently declassified material, interviewed veterans, and visited the battlefields of Spain to write the definitive history of Canadians in the war. Jack Granatstein, one of Canada's leading military historians, concludes: "Based on massive research, this is the best and most complete account of Canadians in the Spanish Civil War we are ever likely to get."
Renegades reveals that Spanish Civil War veterans were pressured to become police informers, with the cooperation of the federal government; that a 1970 application by a veterans' group for non-profit status was opposed by the federal government out of fear that approving the application might offend Spain's fascist dictator, Francisco Franco; and that the RCMP spied on Canadian veterans at least until 1980, when one police report noted that the veterans' "political motivations are more in keeping with the NDP philosophies."
Other highlights include:
Detailed and vivid descriptions of the battles the Canadians fought, and their lives in Spain between action. The stories of Canadian prisoners of war are also told – as are accounts of Canadians who were imprisoned and otherwise punished, sometimes severely, by their own commanders.
New and sensational information about Dr. Norman Bethune, whom Spanish authorities accused of espionage and of having a secretly fascist lover.
The story of a young University Toronto student who was jailed as a suspected spy and was lucky to leave Spain alive. After reading recently declassified documents from Soviet archives about this man, Petrou tracked him down and interviewed him at the age of 90.
Awards
2009, Shortlisted - Ottawa Book Award, Non-Fiction
Michael Petrou's Renegades isn't the first account of the Canadians who fought in Spain's uncivil war, but it does feel like we now have the whole story in hand – as much of it, anyway, as we're ever going to see emerge from the fog of that war. Painstaking and clear-eyed, what lends it heft is the volume and rigour of the research that Petrou, a senior writer at Maclean's, has marshalled. There's a good deal that's new, too, thanks to Petrou's access to the archives of Moscow's Communist International, as well as the mining he's done of Canadian archives, including newly declassified RCMP files.
Renegades is the fullest and most authoritative account yet written of Canadian volunteers in the Spanish Civil War and a valuable contribution to the history of the International Brigades. Michael Petrou draws on many new archival sources to present a vivid, rounded, and illuminating account of the almost 1,700 Canadians who served in Spain. While essentially a group biography, there are also some fascinating vignettes of individual volunteers, notably Dr Norman Bethune.
A fascinating account of a little understood conflict, packed with information never before published ... For anyone interested in the history of Canada and the struggle between democracy and totalitarianism, Petrou's masterful account is required reading.
You will find a painstaking account of the courageous band who chose to fight fascism before it was politically fashionable and the tough battles they fought with little training, lousy equipment and military leadership that was haphazard at best ... Adventurers, idealists, people looking for work and a cause, they deserve our respect. Petrou's often dry, detailed account allows us to understand that they may have been renegades but they were also soldiers, not of fortune but of commitment and dreams.
All the good components of a war history are present here: statistical analysis of who the soldiers were, why they fought, and how their ideals were tested; incompetent officers sacrificing their men for the sake of appearances; and much demonstration of the absurdity of war, both in situ and in retrospect. Petrou does a fantastic job of continuously relating everything back to the why of the war, and how common wartime situations became a fight in the struggle of communism versus fascism.
More than 1,600 Canadian men and women fought to save Spain's republic from its fascist opponents; over 400 died in the struggle. Not until the Cold War was over could Michael Petrou get us the fascinating details of who and what and why so many Canadians struggled and died in a war the democracies made it easy for General Francisco Franco to win.
Michael Petrou, a senior writer at Maclean's magazine, has covered wars and conflicts across Africa, the Middle East, and Central Asia. He holds a doctorate in modern history from the University of Oxford. He lives in Ottawa with his family.
Preface: Spanish Tinderbox
Introduction
Part 1: Origins of the Volunteers
1 Who Were the Canadian Volunteers?
2 Why Did They Fight?
Part 2: International Brigades
3 Going to War
4 Protecting Madrid
5 Aragón Battles
6 Retreats
7 Back to the Ebro
8 Leaving Spain
Part 3: Discipline in the International Brigades
9 Crimes
10 Punishments
Part 4: Renegades
11 The Photographer: Bill Williamson
12 The Idealist: William Krehm
13 The Doctor: Norman Bethune
Part 5: Aftermath
14 Undesirables
15 Conclusion
Postscript
Appendix
Bibliography; Index
Related Titles
The Information Front
The Canadian Army and News Management during the Second World War
‹
›
Find what you're looking for...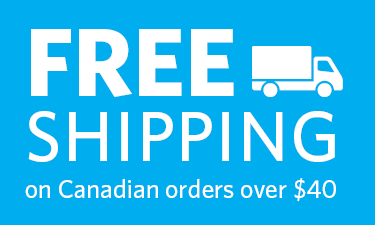 Stay Informed
Receive the latest UBC Press news, including events, catalogues, and announcements.
Publishers Represented
UBC Press is the Canadian agent for several international publishers. Visit our
Publishers Represented
page to learn more.