Requiem for America's Best Idea
National Parks in the Era of Climate Change
University of New Mexico Press
, High Road Books
In his enthusiastic explorations and fervent writing, Michael J. Yochim "was to Yellowstone what Muir was to Yosemite. . . . Other times, his writing is like that of Edward Abbey, full of passion for the natural world and anger at those who are abusing it," writes foreword contributor William R. Lowry. In 2013 Yochim was diagnosed with ALS (Lou Gehrig's disease). While fighting the disease, he wrote Requiem for America's Best Idea. The book establishes a unique parallel between Yochim's personal struggle with a terminal illness and the impact climate change is having on the national parks--the treasured wilderness that he loved and to which he dedicated his life.

Yochim explains how climate change is already impacting the vegetation, wildlife, and the natural conditions in Olympic, Grand Canyon, Glacier, Yellowstone, and Yosemite National Parks. A poignant and thought-provoking work, Requiem for America's Best Idea investigates the interactions between people and nature and the world that can inspire and destroy them.
Imagine, for a moment, that you knew you were not long for the world but wanted to offer a gift back to society, a message that could positively affect the lives of future generations. For Michael Yochim, that's precisely what this book represents: a heartfelt wake-up call for millions of people who love America's national parks and are concerned about the deepening impacts of climate change. This book, which Yochim literally wrote up to the point of his last breath, is his way of getting us to care more about the crown-jewel nature preserves that belong to all of us--and, indeed, it will require all of us to come to their rescue.'--Todd Wilkinson, author of Last Stand: Ted Turner's Quest to Save a Troubled Planet
One of the finest, most evocative books that I have ever read. It provides a panoramic view into the present state of life on planet Earth that is both profoundly beautiful and particularly alarming. It provides the realization that we are all borne by the flow of Nature through Paradise in peril.'--Jack Loeffler, author of Adventures with Ed: A Portrait of Abbey
Michael J. Yochim (1966-2020) worked for twenty-two years at Yellowstone National Park as well as at Yosemite, Grand Canyon, and Sequoia. His books include Yellowstone and the Snowmobile: Locking Horns over National Park Use, A Week in Yellowstone's Thorofare: A Journey Through the Remotest Place, Essential Yellowstone: A Landscape of Memory and Wonder, and Protecting Yellowstone: Science and the Politics of National Park Management (UNM Press).
Find what you're looking for...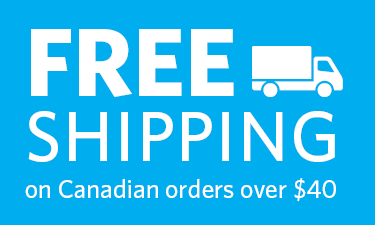 Publishers Represented
UBC Press is the Canadian agent for several international publishers. Visit our
Publishers Represented
page to learn more.