Resisting Garbage
The Politics of Waste Management in American Cities
University of Texas Press
Resisting Garbage presents a new approach to understanding practices of waste removal and recycling in American cities, one that is grounded in the close observation of case studies while being broadly applicable to many American cities today.
Most current waste practices in the United States, Lily Baum Pollans argues, prioritize sanitation and efficiency while allowing limited post-consumer recycling as a way to quell consumers' environmental anxiety. After setting out the contours of this "weak recycling waste regime," Pollans zooms in on the very different waste management stories of Seattle and Boston over the last forty years. While Boston's local politics resulted in a waste-export program with minimal recycling, Seattle created new frameworks for thinking about consumption, disposal, and the roles that local governments and ordinary people can play as partners in a project of resource stewardship. By exploring how these two approaches have played out at the national level, Resisting Garbage provides new avenues for evaluating municipal action and fostering practices that will create environmentally meaningful change.
In this important work, Lily Pollans critically examines US solid waste policy, contrasting the cities of Boston and Seattle as examples of compliant vs. defiant approaches to true sustainability. Pollans persuasively demonstrates how municipal managers play a key role in navigating the US's 'weak recycling waste regime,' as exemplified by Boston's compliance with the dominant top-down, disposal-focused model. Seattle offers a defiant way forward, institutionalizing the inclusion of voices normally sidelined in waste policy development. Mayors and public sector officials in cities that have branded themselves as leaders in Zero Waste should read this book, as should enthusiasts of a 'circular economy' vision that has thus far failed to deliver justice, accountability, or systemic change.?
With this book, recycling is born anew. By providing a uniquely comparative analysis of multiple cities and a detailed overview of real-time democratic deliberation, we learn that other wasteways are possible. An essential read.
Lily Pollans's comparative approach to understanding solid waste management in two large American cities, centered on the notion of a 'wasteway,' is truly additive to our collective understanding of how we handle garbage. Policymakers, environmentalists, and folks in the waste management industry will all find something to learn from this book.
Lily Baum Pollans is an assistant professor of urban policy and planning at Hunter College in New York.
List of Acronyms
Introduction
Chapter 1. The Evolution of America's Weak Recycling Waste Regime
Chapter 2. Non-Planning for Garbage in Boston
Chapter 3. Deconstructing Garbage: Radical Reframing in Seattle
Chapter 4. Compliant and Defiant Wasteways: Boston and Seattle Within the WRWR
Chapter 5. Resisting Garbage
Acknowledgments
Notes
Index
Find what you're looking for...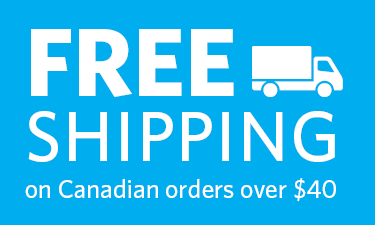 Publishers Represented
UBC Press is the Canadian agent for several international publishers. Visit our
Publishers Represented
page to learn more.