$100.00

Back Order
Ships in 4-6 weeks.
GO TO CART
Rethinking Japanese Feminisms
Knowledge Unlatched
, University of Hawai'i Press
Rethinking Japanese Feminisms offers a broad overview of the great diversity of feminist thought and practice in Japan from the early twentieth century to the present. Drawing on methodologies and approaches from anthropology, cultural studies, gender and sexuality studies, history, literature, media studies, and sociology, each chapter presents the results of research based on some combination of original archival research, careful textual analysis, ethnographic interviews, and participant observation.
The volume is organized into sections focused on activism and activists, employment and education, literature and the arts, and boundary crossing. Some chapters shed light on ideas and practices that resonate with feminist thought but find expression through the work of writers, artists, activists, and laborers who have not typically been considered feminist; others revisit specific moments in the history of Japanese feminisms in order to complicate or challenge the dominant scholarly and popular understandings of specific activists, practices, and beliefs. The chapters are contextualized by an introduction that offers historical background on feminisms in Japan, and a forward-looking conclusion that considers what it means to rethink Japanese feminism at this historical juncture.
Building on more than four decades of scholarship on feminisms in Japanese and English, as well as decades more on women's history, Rethinking Japanese Feminisms offers a diverse and multivocal approach to scholarship on Japanese feminisms unmatched by existing publications. Written in language accessible to students and non-experts, it will be at home in the hands of students and scholars, as well as activists and others interested in gender, sexuality, and feminist theory and activism in Japan and in Asia more broadly.
Bold and original, this interdisciplinary volume examines Japanese feminisms in fresh and surprising ways. Rogue writers, innkeepers, and Ikebana practitioners take their place alongside feminist heroes, educators, and activists. An excellent candidate for classroom use, this approachable, well-researched volume will no doubt incite student debate over what constitutes 'feminism,' 'activism,' and 'Japanese feminisms.' An indispensable volume for all scholars of gender studies in Japan and beyond, Rethinking Japanese Feminisms gives us new ways to view the past and contemplate the future.
This welcome collection offers a refresher course on the canon of feminist history in Japan, melded with new material that tracks developments, debates, and detours. The book is truly interdisciplinary, with contributions from the fields of anthropology, sociology, literature, history, gender studies, and media studies from scholars in the US, Australia, Japan, and Singapore. . . . The volume's richly expansive domain will provoke questions about how one should define feminist activity and lives. The editors took care to assure that the essays are brief and written in accessible language, making this volume ideal for use in undergraduate courses on Japan, feminisms, and gender studies.
This eclectic volume offers fresh and, in some instances, alternative interpretations, insights, and perspectives on key developments and events in the evolution of feminism in Japan and the impact and accomplishments of noted activists in feminist movements over the past century. Particularly fascinating are the chapters that unveil expressions of feminism in literary and artistic works hitherto given little attention by feminist scholars or even viewed as antithetical to feminism.
Rethinking Japanese Feminisms will be a good resource for scholars and students, and the volume succeeds in broadening the term feminism(s); the inclusion of queer perspectives here is especially noteworthy. The overview at the end of the volume allows the reader to grasp commonalities in the different contributions. However, it is also notable that in the essays themselves, the analysis of structures and past mass movements gives way to more personal feminist stories as the book progresses.
[T]he volume is quite rich in historical data about feminist movements and activities in Japan. Its textbook approach to the questions of feminism and gender studies should enable broader understanding for its readership. . . . For scholars in the fields of gender studies in Japan and postcolonial theory, the volume is a representative example of how to approach the history of feminism in Japan and critically address emerging questions in order to rethink and reconfigure the movement transnationally.
What makes Rethinking Japanese Feminisms stand out is its sustained attention to feminisms; feminism hovers in the background of many studies of women and gender, but here it is foregrounded. . . . Three key themes from this volume stood out to me: first, a more richly textured understanding of the transwar period, one that emphasizes continuities as well as the complex landscape of the 1920s through the 1950s, an era that looks much messier and more transnational here than we normally appreciate (Bullock, Maxon, Faison, Frederick). The second concerns a much more nuanced understanding of the complicated trajectories of feminist movements—including the centrality of translation to these movements—and of more recent feminist politics and the backlash such politics have incited (Welker, Shigematsu, Seo, Vincent, Yamaguchi). The third area centers on finding women and feminism in unexpected places (Winston, Hartley, Hemmann) and the possibilities for women's employment and sometimes financial independence in areas scholars seldom look (Stalker, McMorran). . . . Rethinking Japanese Feminisms showcases the diversity of Japanese feminisms across several axes and deserves a wide readership.
Rethinking Japanese Feminisms, edited by Julia Bullock, Ayako Kano, and James Welker and with articles by fifteen authors, provides insights into multiple expressions of feminism, for instance through organizing workers, writing fiction, and translating theories from other languages into Japanese.
With a special emphasis on the plural 'feminisms,' this interdisciplinary volume features the richness and diversity of feminist approaches deriving from literature, cultural studies, history, anthropology, and sociology.
In this second decade of the third millennium, the status of women in Japanese society remains the subject of controversy . . . these reflections [in this volume] make it possible to renew the debates around the definition of feminisms and to measure their anchoring in Japanese society.
[T]hese authors demonstrate how intersectionality demands that we acknowledge all the different ways we are both insiders and outsiders across our multiple identities—each with their own culture (such as race, class, gender, religion, nationality, etc.)—and how shifting identities can change the direction, nature, and intent of our focus or gaze. . . . Rethinking Japanese Feminisms forces us to take another look at our existing canon and shows us how to: question what we think we see, widen our scope of analysis and, in so doing, uncover and problematize existing power relations.
Julia C. Bullock (Editor)
Julia C. Bullock is associate professor of Japanese literature and culture at Emory University.
Ayako Kano (Editor)
Ayako Kano is professor in the Department of East Asian Languages and Civilizations, and core faculty member in Gender, Sexuality, and Women's Studies at the University of Pennsylvania.
James Welker (Editor)
James Welker is associate professor in the Department of Cross-Cultural Studies at Kanagawa University in Yokohama, Japan.

Find what you're looking for...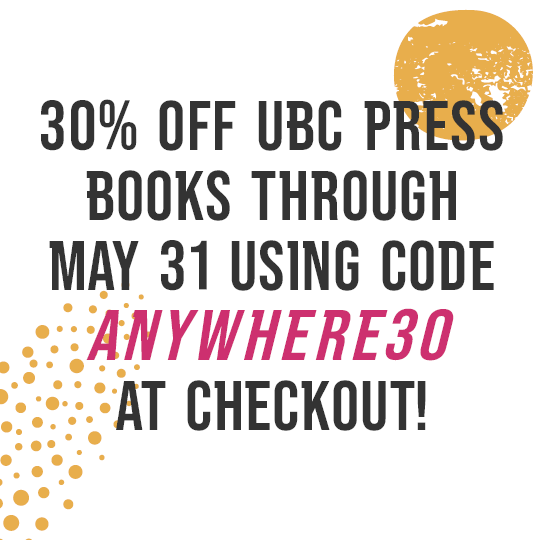 Stay Informed
Receive the latest UBC Press news, including events, catalogues, and announcements.
Publishers Represented
UBC Press is the Canadian agent for several international publishers. Visit our
Publishers Represented
page to learn more.