Rethinking Zapotec Time
Cosmology, Ritual, and Resistance in Colonial Mexico
University of Texas Press
In 1702, after the brutal suppression of a Zapotec revolt, the bishop of Oaxaca proclaimed an amnesty for idolatry in exchange for collective confessions. To evade conflict, Northern Zapotec communities denounced ritual specialists and surrendered sacred songs and 102 divinatory manuals, which preserve cosmological accounts, exchanges with divine beings, and protocols of pre-Columbian origin that strongly resemble sections of the Codex Borgia. These texts were sent to Spain as evidence of failed Dominican evangelization efforts, and there they remained, in oblivion, until the 1960s.
In this book, David Tavárez dives deep into this formidable archive of ritual and divinatory manuals, the largest calendar corpus in the colonial Americas, and emerges with a rich understanding of Indigenous social and cultural history, Mesoamerican theories of cosmos and time, and Zapotec ancestor worship. Drawing on his knowledge of Zapotec and Nahuatl, two decades of archival research, and a decade of fieldwork, Tavárez dissects Mesoamerican calendars as well as Native resistance and accommodation to the colonial conquest of time, while also addressing entangled transatlantic histories and shining new light on texts still connected to contemporary observances in Zapotec communities.
David Tavárez is a professor of anthropology at Vassar College and a recent Guggenheim Fellow. He is the author of The Invisible War: Indigenous Devotions, Discipline, and Dissent in Colonial Mexico, the editor of Words and Worlds Turned Around: Indigenous Christianities in Colonial Latin America, and the coauthor of Painted Words and Chimalpahin's Conquest.
List of Illustrations and Tables
List of Abbreviations
Acknowledgments
Chapter 1. Introduction
Chapter 2. Rethinking Time: Zapotec and Nahua Cycles after the Conquest
Chapter 3. Northern Zapotec Writing, Literacy, and Society
Chapter 4. The Shapes of the Universe: Theories of Time and Space
Chapter 5. Deities, Sacred Beings, and Their Feasts
Chapter 6. Singing the Ancestors Back to Earth
Chapter 7. Confronting Christianity: Resistance, Adaptation, Reception
Chapter 8. Conclusions
Appendix. Analytical Translation of Songbooks 100 and 101, and Manual 1, Excerpt
Notes
Glossary
Bibliography
Index
Find what you're looking for...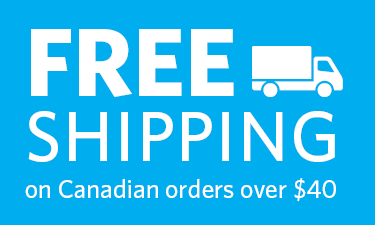 Publishers Represented
UBC Press is the Canadian agent for several international publishers. Visit our
Publishers Represented
page to learn more.