15 b&w photos, 4 maps, 3 charts, 8 tables
Revival and Change
The 1957 and 1958 Diefenbaker Elections
Revival and Change is a compelling account of the elections, accomplishments, challenges, failures, and ultimate end of the Diefenbaker era.
The Liberals had been in office for two decades when the 1957 election was called and were widely expected to win another majority government. But it soon became clear that John Diefenbaker, the new Conservative leader, overshadowed his opponents. He seized the opportunity that television and boisterous rallies offered to denounce Liberal arrogance and to present his vision of a new Canada. He captured the mood of the country and was ultimately victorious. A second election in 1958 resulted in a landslide victory for the new Conservative Government. The Liberals were reduced to their smallest number of seats since Confederation, the CCF lost its leader and all but eight seats, and Social Credit was wiped out completely. It was a rout never before seen in Canadian history.
This is the story of those elections, the government and opposition they produced, the issues that defined the government, and the era's legacy in Canadian politics and society.
This work will find an attentive audience among readers of Canadian politics, elections, history, and public policy, and will be necessary reading for students of political science, Canadian studies, and history.
History cannot predict – but it can produce – intergenerational wisdom. Courtney's insightful and granular analysis of Diefenbaker's election record is a historical CAT scan of Canada's demographic, regional, and linguistic anatomy that is deeply relevant to our present political challenges.
Revival and Change is without doubt the best treatment of two critical Canadian federal elections.
Ending two decades of Liberal rule, the 1957 and 1958 elections were certainly turning points in Canadian federal politics. John Courtney brings to life these events, recounting not only the electoral campaigns themselves, but the causes and effects of the Progressive Conservatives' thunderous victories. Revival and Change will stand as the definitive history of John Diefenbaker's rise to power.
John C. Courtney is a senior policy fellow in the Johnson-Shoyama Graduate School of Public Policy and a professor emeritus of political studies at the University of Saskatchewan. He is a past president of the Canadian Political Science Association and editor of the Canadian Journal of Political Science. Among many other works, Courtney is the author of Commissioned Ridings: Designing Canada's Electoral Districts; The Selection of National Party Leaders in Canada; Do Conventions Matter?; and Elections.
Foreword: Turning Point Elections ... and the Case of the 1957 and 1958 Elections / Gerald Baier and R. Kenneth Carty
Preface
1 On the Cusp of Change
2 The Parties Heading into the 1957 Election
3 The Players in 1957
4 The Issues in 1957
5 The 1957 Campaign
6 A New Parliament, a New Leader, and Another Election
7 Challenges, Failures, Defeat, and Regrouping
8 Legacies
9 Turning Point for the Parties and the Party System
Appendix 1: List of Key Players
Appendix 2: Timeline of Events
Appendix 3: Data Tables
Notes; Suggestions for Further Reading; Index
Related Titles
King and Chaos
The 1935 Canadian General Election
Prime Ministerial Power in Canada
Its Origins under Macdonald, Laurier, and Borden
Mike's World
Lester B. Pearson and Canadian External Affairs
Edited by Asa McKercher and Galen Roger Perras
Reassessing the Rogue Tory
Canadian Foreign Relations in the Diefenbaker Era
Edited by Janice Cavell and Ryan M. Touhey
The Unexpected Louis St-Laurent
Politics and Policies for a Modern Canada
Edited by Patrice Dutil
‹
›
Find what you're looking for...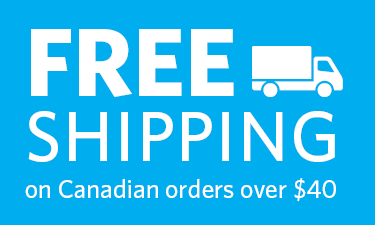 Stay Informed
Receive the latest UBC Press news, including events, catalogues, and announcements.
Publishers Represented
UBC Press is the Canadian agent for several international publishers. Visit our
Publishers Represented
page to learn more.