Richard Tregaskis
Reporting under Fire from Guadalcanal to Vietnam
University of New Mexico Press
, High Road Books
In the late summer of 1942, more than ten thousand members of the First Marine Division held a tenuous toehold on the Pacific island of Guadalcanal. As American marines battled Japanese forces for control of the island, they were joined by war correspondent Richard Tregaskis. Tregaskis was one of only two civilian reporters to land and stay with the marines, and in his notebook he captured the daily and nightly terrors faced by American forces in one of World War II's most legendary battles--and it served as the premise for his bestselling book, Guadalcanal Diary.

One of the most distinguished combat reporters to cover World War II, Tregaskis later reported on Cold War conflicts in Korea and Vietnam. In 1964 the Overseas Press Club recognized his first-person reporting under hazardous circumstances by awarding him its George Polk Award for his book Vietnam Diary. Boomhower's riveting book is the first to tell Tregaskis's gripping life story, concentrating on his intrepid reporting experiences during World War II and his fascination with war and its effect on the men who fought it.
In author Ray Boomhower's talented hands, the gripping story of one of World War II's finest journalists leaps off the page in an action-packed tale of a life on the front lines of history.'--James M. Scott, Pulitzer Prize finalist and author of Target Tokyo: Jimmy Doolittle and the Raid That Avenged Pearl Harbor
A fascinating biography of the groundbreaking World War II correspondent Richard Tregaskis. . . . Boomhower fills in all the missing psychological and historical details with immediacy, authenticity, and humanity. . . . An engrossing picture of one of the twentieth century's most important combat reporters, [this book] serves as a necessary companion to Tregaskis's own front-line dispatches.'--Joe Jackson, author of Black Elk: The Life of an American Visionary
A unique analysis of the life, writings, and experience of war correspondent Richard Tregaskis. . . . Through the words and experiences of Tregaskis in World War II, Korea, and Vietnam, the author provides the reader with a new perspective on why combat journalists risk their lives to cover wars and tell the stories of the people who fight in them.'--James R. Hedtke, author of The Freckleton, England, Air Disaster: The B-24 Crash that Killed 38 Preschoolers and 23 Adults, August 23, 1944
Ray Boomhower digs deep into his wealth of sources and resources to gather details for an intimate portrait of what war is like for the troops who fight it. He then deftly weaves all that research into a fine, engaging read with a writing style that is sure to put the reader in the center of the battles. As much as you think you know what war is like, you will still find a deeper understanding of it by reading this book.'--Jim Willis, author of 100 Media Moments That Changed America
Alongside Ernie Pyle, Richard Tregaskis was perhaps the most outstanding American war correspondent of World War II. Tregaskis remains best known today for his landmark Guadalcanal Diary, but that book covered only one small chapter of his reporting from the front lines. Ray Boomhower's excellent new biography finally does justice to Tregaskis in this deeply researched, thoughtful portrait of the man and his times.'--Richard B. Frank, author of Guadalcanal: The Definitive Account of the Landmark Battle
Ray E. Boomhower is a senior editor at the Indiana Historical Society Press. He is also the author of more than a dozen books, including Dispatches from the Pacific: The World War II Reporting of Robert L. Sherrod; John Bartlow Martin: A Voice for the Underdog; and Robert F. Kennedy and the 1968 Indiana Primary.
Find what you're looking for...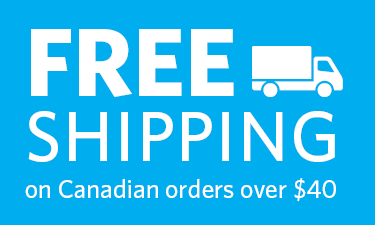 Publishers Represented
UBC Press is the Canadian agent for several international publishers. Visit our
Publishers Represented
page to learn more.