Rights, Risk and Restraint-Free Care of Older People
Person-Centred Approaches in Health and Social Care
Jessica Kingsley Publishers
The restraint of older people is a pressing issue for health and social care practice. This book provides health and social care professionals with an authoritative reading resource on the ethics and use of restraint.The book provides an overview of the different forms of restraint, the conditions under which they are used, and their implications for the health and wellbeing of older people. Practical approaches to minimising are then explored, underlining the importance of person-centred care. Innovative programmes and approaches to reducing the use of restraint from around the world are described and assessed, and case studies are drawn upon to highlight practice challenges and their effective resolutions. The perspectives of older people and their carers and families, as well as of professionals, commissioners and regulators of health and social care, are also taken into account. The contributors are drawn from an international range of health and social care settings, as well as from the academic world. This in-depth volume will help health and social care professionals better understand the complex issues that surround the use of restraint, support practice that puts older people at the centre of decision-making about their care, and enable services to provide safer and more appropriate care.
'Alternatives to restraint and new programs for reducing the use of restraint are described in chapters that outline all the issues involved in providing safe environments for elders. Very highly recommended!... It shows how a simple four-step method can be applied to the typical ADD/ADHD child to teach even the most disorganized, hyperactive child how to make their bed, get ready for school, and get organized. These step-by-step strategies offer routines that aren't boring and ARE positive, keyed to realistic demands and rules governed by fun and individualism.'- The Midwest Book Review'There are still too many care homes where residents are not free to move around. They are 'restrained' by door locks and key pads or by being belted into wheelchairs, or simply told to 'sit down'. Most of it arises because the culture of the home remains controlling and risk-averse. Rights, Risks and Restraint-Free Care will help managers and staff to think through the risks and ethics of restraint and find ways to free residents from the institutional bonds that make them prisoners in what is supposed to be their 'home'. There are some excellent case studies (many from other countries) which are ideally suited for use in training sessions.'- Caring Times'I hope this book will be widely read. It encourages us to question our motives if ever we are faced with difficult situations when caring for people to whom it is sometimes very difficult to relate, but people who nevertheless need our care and understanding at the most vulnerable period of their lives as they draw to a close.'- Baroness Greengross'This thought-provoking book challenges us all to re-examine our personal attitudes when caring for older people. At its heart lies a desire to improve relationships, quality of life and holistic well-being.'- Barbara Pointon, Ambassador for the Alzheimer's Society and for the charity 'for dementia'
Rhidian Hughes is a Visiting Senior Lecturer at Guy's, King's and St Thomas' School of Medicine and Visiting Senior Researcher at Institute of Gerontology, King's College London
List of Acronyms and Abbreviations. Foreword by Baroness Greengross. Preface. 1. Introduction. Rhidian Hughes. Part 1. Types of Restraint, Patterns and Trends. 2. Physical Restraint and Medical Interventions. David Evans, Senior Lecturer and Program Director, University of Adelaide, Australia. 3. Covert Medication and Chemical Restraint. Carmel M Hughes, Chair in Primary Care Pharmacy, Queens University, Belfast, Northern Ireland and Kate L Lapane, Professor and Chair, Department of Epidemiology and Community Health, Virginia Commonwealth University. Part 2. Perspectives Across Health and Social Care. 4. Pennsylvania's Non-Restraint Approach to Psychiatric Care and Services. Gregory M. Smith, Chief Executive Officer, Allentown State Hospital, Pennsylvania, Donna Ashbridge, Chief Executive Officer, Danville State Hospital, Pennsylvania, Aidan Altenor, Director, Bureau of Community and Hospital Operations, Pennsylvania Department of Public Welfare, and Robert H. Davis, Associate Medical Director, Office of Mental Health and Substance Abuse Services, Pennsylvania. 5. Restraint: The US Nursing Home Perspective. Beryl D. Goldman, Director, Kendal Outreach, Pennsylvania, Joan Ferlo Todd, Senior Nurse Consultant , US Food and Drug Administration, Janet Davis, Activities Director, Pennsylvania Restraint Reduction Initiative and Karen Russell, Regional Director, Pennsylvania Restraint Reduction Initiative. 6. Ethical Dilemmas in Maintaining Enteral Feeding: The Use of Hand-Control Mittens. Jane Williams, Consultant Nurse in Stroke Care, Portsmouth Hospitals NHS Trust, Portsmouth, UK. 7. Do We Need Drugs? Strategies to Reduce the Over-Prescription of Drugs in Care Homes Supporting People with Dementia. 8. The Therapy of Companionship. Jim Ellis. 9. Health and Safety Perspectives. Stephen Clarke. 10. Human Rights Perspectives. Rhidian Hughes. Part 3. Issues and Innovations. 11. Clinical-Ethical Considerations on the Use of Physical Restraint. Chris Gastmans, Professor of Medical Ethics, Catholic University of Leuven, Belgium and Secretary General, European Association of Centres for Medical Ethics (EACME). 12. Changing Restraint Use: Discourses in Restraint. Kate Irving, Lecturer in Nursing, Dublin City University, Ireland. 13. Therapeutic Approaches and De-Escalation Techniques. Suparna Madan, Geriatric Psychiatrist and Clinical Assistant Professor in Geriatric Psychiatry, University of Calgary, Alberta, Canada, and Pat Rowe, Geriatric Mental Health Consultant, Alberta Health Services, Calgary, Alberta, Canada. 14. Wander-Walking and People with Dementia. Jan Dewing, Visiting Professor in Aged Care and Practice Development, University of Wollongong, New South Wales, Australia, Honorary Research Fellow, University of Ulster, Northern Ireland, Visiting Fellow, Northumbria University, UK, and Heather Wilkinson, Co-Director, Centre for Research onaFamilies and Relationships and Research Director for theaSchool of Health in Social Science, University of Edinburgh. 15. Preventing Falls and Avoiding Restraint. Samuel R. Nyman, Co-Editor, Generations Review, The British Society of Gerontology and David Oliver, Consultant Physician, Royal Berkshire Hospital and Visiting Professor of Medicine for Older People, City University, London. 16. Using Evidence-Based Knowledge to Avoid Physical Restraint. Sascha Kopke, Senior Researcher, University of Hamburg Unit of Health Sciences and Education, Gabriele Meyer, Professor of Clinical Nursing Research, University of Witten/Herdecke Institute of Nursing Research, Anja Gerlach, Research Fellow, University of Hamburg Unit of Health Sciences and Education, and Antonie Haut, Research Fellow, University of Witten/Herdecke Institute of Nursing Research, Germany. 17. Reducing Restraint: The Benefits of Education and Training. Ingelin Testad, Director, Centre for Research, Stavanger Teaching Nursing Home, Norway and Dag Aarsland, Professor of Geriatric Medicine and Psychiatry, Institute of Clinical Medicine, University of Bergen, Norway. Selected Bibliography. Afterword by Barbara Pointon, Ambassador, Alzheimer's Society and 'for dementia'. About the Contributors. Index.
Find what you're looking for...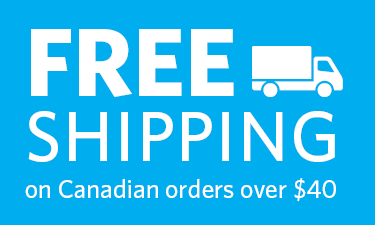 Publishers Represented
UBC Press is the Canadian agent for several international publishers. Visit our
Publishers Represented
page to learn more.