Rising Up
The Fight for Living Wage Work in Canada
Canada has one of the highest rates of low-wage work among advanced industrial economies. In a labour market characterized by the ongoing fallout from COVID-19, deepening income inequality, increasingly uncertain job tenure, and steadily diluted union representation, the living wage movement offers a response.
Rising Up traces the history and international context of living wage movements across Canada. Contributors to this astute and compassionate collection of essays examine union- and community-based approaches to organizing in marginalized communities, the role of social reproduction, migrant labour, and media (mis)representations, among other key topics. In the 1970s, the balance of political and economic power began to shift in favour of business, as trade unions weakened and governments proved unwilling to check corporate power. By the 2000s, austerity measures had dismantled social services spending, facilitating the growth of precarious, often gendered or racialized low-waged employment. Rapidly increasing wealth and income inequality has followed in the wake of these deteriorating labour market conditions and mounting social disparities.
As more and more workers in Canada and elsewhere face permanent low-paid work, Rising Up will stimulate debate about living wages and social inequality, promoting alternatives to a neoliberalized labour market.
This book will appeal to students and scholars of public policy, labour studies, social work, community studies, political economy, and sociology. It will also be valuable reading for policy and government researchers, union and community-based workers, and readers wanting to inform themselves about the Canadian context for income disparity and labour market conditions.
This is an older, more classical, and well-informed political economy analysis.
The living wage movement is shifting the goalposts of socially acceptable employment practice. Thanks to the determined efforts of living wage advocates and researchers, employers face growing social and regulatory pressure to pay workers enough to lead healthy, balanced lives. This rich and timely collection will be an indispensable reference for those striving to win a living wage for all workers: it shows what's worked, what hasn't worked, and how the immense potential of this movement to transform employment can be fulfilled.
The dramatic decline in the number of secure, well-paying jobs – and the crushing impact this has on the lives of millions of Canadian workers – is a subject that deserves far more attention. This important, well-researched book unveils the scope of the assault on workers' rights and shows a path to resisting it. Rising Up makes a compelling case for supporting the 'living wage movement,' which demands that employers be made to pay not just the minimum wage but a wage that provides working people some degree of financial well-being and security.
Fighting against the growth in precariousness, spiralling inequality, and the erosion of labour rights, living wage movements are critical to improving conditions for low-waged workers and to promoting social justice. Rising Up is the first book to bring together scholars and activists studying these movements in Canada – and it is superb.
Bryan Evans is a professor in the Department of Politics and Public Administration at Ryerson University and an adjunct professor in the Department of Political Science at McMaster University. He is co-editor, with Greg Albo, of Divided Province: Ontario Politics in the Age of Neoliberalism; with Stephen McBride, of The Austerity State; and, with Carlo Fanelli, of The Public Sector in an Age of Austerity: Perspectives from Canada's Provinces and Territories. Carlo Fanelli is an assistant professor and coordinator of work and labour studies in the Department of Social Science at York University. He is the author of Megacity Malaise: Neoliberalism, Public Services and Labour in Toronto, and co-editor, with Mark P. Thomas, Leah F. Vosko, and Olena Lyubchenko, of Change and Continuity: Canadian Political Economy in the New Millennium. Tom McDowell is an instructor in the Department of Politics and Public Administration at Ryerson University and book review editor for Alternate Routes: A Journal of Critical Social Research.
Contributors: Harald Bauder, Mohammad Ferdosi, David Goutor, Kendall Hammond, Charity-Ann Hannan, Carol-Anne Hudson, Mary-Dan Johnston, Biko Koenig, Catherine Ludgate, Meg Luxton, Stephen McBride, Patricia McDermott, Sorin Mitrea, Sune Sandbeck, Christine Saulnier, John Shields, Andrew Stevens, A.J. Wilson, and Deva Woodly
1 Resisting Low-Wage Work: The Struggle for Living Wages / Bryan Evans, Carlo Fanelli, and Tom McDowell
Part 1: The "Standard" Employment Relationship: Low-Wage Work
2 The Comparative Political Economy of Low Wages / Stephen McBride, Sorin Mitrea, and Mohammad Ferdosi
3 Labour Justice: Assessing the Politics of the American Labor Movement / Biko Koenig and Deva Woodly
4 Media (Mis)Representations and the Living Wage Movement / Carlo Fanelli and A.J. Wilson
Part 2: The Fight for Living Wages in Canada
5 The Emergence of the Living Wage Movement in Canada's Northern Territories / Kendall Hammond
6 Getting By but Dreaming of Normal: Low-Wage Employment, Living in Toronto, and the Crisis of Social Reproduction / Meg Luxton and Patricia McDermott
7 The Living Wage and the Extremely Precarious: The Case of "Illegalized" Migrant Workers / Charity-Ann Hannan, John Shields, and Harald Bauder
8 Working for a Living, Not Living for Work: Living Wages in the Maritimes / Mary-Dan Johnston and Christine Saulnier
9 The BC Living Wage for Families Campaign: A Decade of Building / Catherine Ludgate
10 Challenging the Small Business Ideology in Saskatchewan's Living Wage Debate / Andrew Stevens
Part 3: Resistance and Alternatives
11 The Living Wage Campaign in Hamilton: Assessing the Voluntary Approach / David Goutor
12 Why Business-Led Living Wage Campaigns Fail: The Case of Calgary, Alberta 1999–2009 / Carol-Anne Hudson
13 The Low-Wage Economy in the Age of Neoliberalism: What Can be Done? / Tom McDowell, Sune Sandbeck, and Bryan Evans
List of Contributors; Index
Related Titles
Canadian Labour Policy and Politics
Edited by John Peters and Don Wells
Protest and Politics
The Promise of Social Movement Societies
Edited by Howard Ramos and Kathleen Rodgers
Co-operative Canada
Empowering Communities and Sustainable Businesses
Edited by Brett Fairbairn and Nora Russell
Bootstraps Need Boots
One Tory's Lonely Fight to End Poverty in Canada
By Hugh Segal
‹
›
Find what you're looking for...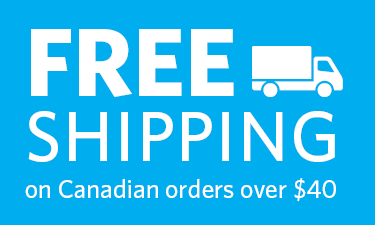 Stay Informed
Receive the latest UBC Press news, including events, catalogues, and announcements.
Publishers Represented
UBC Press is the Canadian agent for several international publishers. Visit our
Publishers Represented
page to learn more.