Risky Bodies and Techno-Intimacy
Reflections on Sexuality, Media, Science, Finance
University of Washington Press
Risky Bodies and Techno-Intimacy traverses disparate and uncommon routes to explore how people grapple with the radical uncertainties of their lives. In this edgy, evocative journey through myriad interleaved engagements-including the political economies of cinema; the emergent shapes taken by insurance, debt, and mortgages; gender and sexuality; and domesticity and nationalism-Geeta Patel demonstrates how science and technology ground our everyday intimacies. The result is a deeply poetic and philosophical exploration of the intricacies of techno-intimacy, revealing a complicated and absorbing narrative that challenges assumptions underlying our daily living.
Patel subjects our theoretical habits to poetic, generous scrutiny, initiating a conversation bridging the arts, sciences, and humanities. Interweaving histories of science, technology, time, economics, literature, and the future, this book offers chilling visions of who will live, to what forces we will assign sovereignty, and how we will die.
Geeta Patel is a deep thinker. In Risky Bodies she takes us with her on a rich and complex journey to show us how techno-intimacies work. Patel navigates with technology, philosophy, gender, finance and more, creating conversations that will continue for some time.
In stunning analyses of a range of archival genres, from the gendered origins of financial forms, to cinematic texts and the aesthetics of temporality and history in South Asia, Patel provides moving meditations on the critical impasses that haunt our intellectual lives.
A work of intricacy and importance. Patel writes poetically, erotically about the risk that inhabits our everyday through the mundane and the fantastical - behaviour and thought of habit, montages and transitions of lived and imagined technae, mobile materialities, technologies of the flesh, political economies, capitalised cultures. It weaves a potent, perilous tale of adventure and minute discoveries, countermonumental', contingent, sexy. Seductive and absorbing.
Geeta Patel is associate professor of both Middle Eastern and South Asian languages and cultures and of women, gender, and sexuality at the University of Virginia. She is author of Lyrical Movements, Historical Hauntings: Gender, Colonialism, and Desire in Miraji's Urdu Poetry.
Acknowledgements 
Introduction Paths to Inquiry, Pathways for the Inquisitive 
1. Techno-homo: Translating Mayonnaise at Home 
2. Heisenberg's Bodies: Ismat Chughtai in a Marital Fix, or Homely Housewives Run Amok
3. Firing Time: Techno-Intimacies of the Cinematic 
4. Time's Travails 
5. Memorial Figurations: Temporality, Cinematicrealism, and Finance 
6. Risky Bodies: Life-Finance, Labour and Domesticated Technologies of Intimacy 
Prelude after the Fact: Photographic Techno-Intimacies and the Question Of Method 
Bibliography 
Index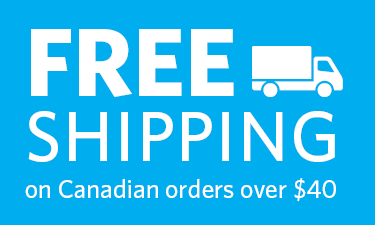 Find what you're looking for...
Publishers Represented
UBC Press is the Canadian agent for several international publishers. Visit our
Publishers Represented
page to learn more.