Safeguarding Adults and the Law
Jessica Kingsley Publishers
The safeguarding of vulnerable adults continues to increase in importance. Safeguarding Adults and the Law, now in its second edition, sets this complex area of work within an extensive legal framework and provides many useful pointers for practitioners and students.
The book covers, for example, Department of Health guidelines, human rights, the regulation of health and social care providers, the barring of carers from working with vulnerable adults, care standards tribunal cases, mental capacity, undue influence, assault, battery, wilful neglect, ill treatment, self-neglect, manslaughter, murder, theft, fraud, sexual offences, data protection and the sharing of information. It focuses on how these areas of law apply to vulnerable adults, and uses the large body of case law to bring the law to life. Also covered is how local authorities and the NHS are implicated in causing harm - through abuse, neglect or omission - as exemplified by the independent and public inquiries into the catastrophic events at Stafford Hospital. This fully-updated second edition comprehensively reflects recent changes to the law, and includes many new case studies. It looks forward also to the implications, for safeguarding, of the draft Care and Support Bill 2012.
This book will be an essential resource for all those working in community care, adult social work, health care and housing. Those working for local authorities, the NHS, voluntary organisations and students will find it to be essential reading.
Case law, careful analysis and sound practice. This is an essential reference for all care home providers and home care agencies.

– Caring Times
Praise for the first edition:

'The safeguarding of vulnerable adults is a major area of work for protection and enforcement agencies, yet this is the first book to address the legal framework of such efforts. Particular emphasis is put upon issues concerning vulnerable adults harmed by abuse, neglect or omission. Case histories blend with community insights, as well as social and financial harm analysis, in a detailed, in-depth guide.'

– The Midwest Book Review
Praise for the second edition:

'Mandelstam has done it again! He has produced a readable and comprehensive text covering an important topic relevant to all in the care sector... Mandelstam's clear writing style and extensive knowledge enable the reader to dip in and out as necessary. I would highly recommend this book as a reference guide and as a resource for teaching in higher education.'

– British Journal of Occupational Therapy
Michael Mandelstam has worked independently for over 15 years providing legal training, advice and consultancy to local authorities, the NHS and voluntary organisations. Prior to this, he worked at the Disabled Living Foundation, a national voluntary organisation, before moving to the Social Services Inspectorate at the Department of Health. He holds postgraduate qualifications in law, information studies and the history of medicine.
Introduction. 1. Overview of Themes and Chapters. 2. Safeguarding Law and Policy. 3. Proportionate Interventions, the State, Human Rights (and Discrimination Law). 4. Local Social Services Authorities: Pivotal Role in Safeguarding. 5. The National Health Service: Law, Policy and Guidance on Safeguarding. 6. The National Health Service: Systemic Poor Care and Neglect. 7. Regulation of Health and Social Care Providers. 8. Regulation of Health and Social Care Professionals. 9. Barring Workers: the Disclosure and Barring Service. 10. Regulating Workers: Criminal Record Certificates. 11. Irregular Regulation: Whistle-blowing. 12. Mental Capacity. 13. Inherent Jurisdiction of the High Court. 14. Interventions and Removal of People from their own Homes (Including in Circumstances of Self-neglect). 15. Civil Orders and Housing Matters. 16. Sharing and Disclosure of Personal and Other Information. 17. Criminal Justice: Prosecution, Evidence, Protecting Victims and Coroners. 18. Criminal Justice Support for Vulnerable Victims and Witnesses. 19. Criminal Justice Assistance for Vulnerable Suspects. 20. Physical Harm and Abuse: Criminal Offences. 21. Sexual Offences. 22. Financial Harm and Abuse: Criminal Offences. 23. Undue Influence: Gifts, Wills (Law of Equity). 24. Harm and Civil Wrongs, Including Negligence. 25. Restraint. References. Index.
Find what you're looking for...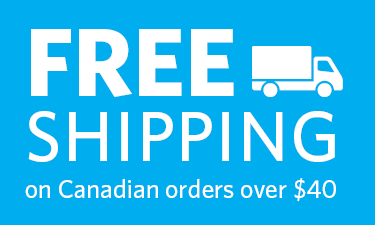 Publishers Represented
UBC Press is the Canadian agent for several international publishers. Visit our
Publishers Represented
page to learn more.