8 b&w photos, 7 tables, 3 maps
Scars of War
The Impact of Warfare on Modern China
Throughout its modern history China has suffered from immensedestruction and loss of life from warfare. In its worst periods ofwarfare, the eight years of the Anti-Japanese War (1937-45), millionsof civilians lost their lives. For China, the story of modernwar-related death and suffering has remained hidden. The Rape ofNanking is beginning to be known, but hundreds of other massacres arestill unrecognized by the outside world and even by China itself. Thefocus of Scars of War is the social and psychological, not theeconomic, costs of war on the country. The book is illustrated withcontemporary photographs and woodblock prints. Each chapter isintroduced by a traditional Chinese saying (cheng-yu) on warfare.
This book is outstanding. The chapters are excellent and they cover a lot, in time, space, and intellectual approach.
These essays make concrete the abstractly evoked 'patriotic' sacrifice of millions of Chinese people, offering tough history as an antidote to the easy oblivion of official memory and underscoring the deep human and social scars of war.
Diana Lary is a professor of history, affiliated withthe Center for Chinese Research, at the University of British Columbia.Stephen MacKinnon is a professor of history at ArizonaState University.

Introduction / Diana Lary and Stephen MacKinnon

1. Burn, Rape, Kill and Rob: Military Atrocities, Warlordism andAnti-Warlordism in Republican China / Edward McCord

2. The Pacification of Jiading / Timothy Brook

3. Atrocities in Nanjing: Searching for Explanations / YangDaqing

4. Ravaged Place: The Devastation of the Xuzhou Region, 1938 /Diana Lary

5. Refugee Flight at the outset of the Sino-Japanese War /Stephen MacKinnon

6. The Politics of Commemoration / Chang Jui-te

7. Between Martyrdom and Mischief / Neil Diamant

Bibliography

Glossary

Index
Related Titles
Eating Bitterness
New Perspectives on China's Great Leap Forward and Famine
Edited by Kimberley Ens Manning and Felix Wemheuer
Banished to the Great Northern Wilderness
Political Exile and Re-education in Mao's China
By Ning Wang
Chinese Comfort Women
Testimonies from Imperial Japan's Sex Slaves
By Peipei Qiu, with Su Zhiliang and Chen Lifei
‹
›
Find what you're looking for...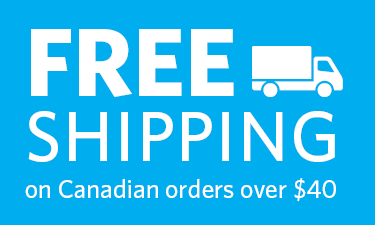 Stay Informed
Receive the latest UBC Press news, including events, catalogues, and announcements.
Publishers Represented
UBC Press is the Canadian agent for several international publishers. Visit our
Publishers Represented
page to learn more.