Sea Rovers, Silver, and Samurai
Maritime East Asia in Global History, 1550–1700
University of Hawaii Press
Sea Rovers, Silver, and Samurai traces the roots of modern global East Asia by focusing on the fascinating history of its seaways. The East Asian maritime realm, from the Straits of Malacca to the Sea of Japan, has been a core region of international trade for millennia, but during the long seventeenth century (1550 to 1700), the velocity and scale of commerce increased dramatically. Chinese, Japanese, and Vietnamese smugglers and pirates forged autonomous networks and maritime polities; they competed and cooperated with one another and with powerful political and economic units, such as the Manchu Qing, Tokugawa Japan, the Portuguese and Spanish crowns, and the Dutch East India Company.
Maritime East Asia was a contested and contradictory place, subject to multiple legal, political, and religious jurisdictions, and a dizzying diversity of cultures and ethnicities, with dozens of major languages and countless dialects. Informal networks based on kinship ties or patron-client relations coexisted uneasily with formal governmental structures and bureaucratized merchant organizations. Subsistence-based trade and plunder by destitute fishermen complemented the grand dreams of sea-lords, profit-maximizing entrepreneurs, and imperial contenders. Despite their shifting identities, East Asia's mariners sought to anchor their activities to stable legitimacies and diplomatic traditions found outside the system, but outsiders, even those armed with the latest military technology, could never fully impose their values or plans on these often mercurial agents.
With its multilateral perspective of a world in flux, this volume offers fresh, wide-ranging narratives of the "rise of the West" or "the Great Divergence." European mariners, who have often been considered catalysts of globalization, were certainly not the most important actors in East and Southeast Asia. China's maritime traders carried more in volume and value than any other nation, and the China Seas were key to forging the connections of early globalization—as significant as the Atlantic World and the Indian Ocean basin. Today, as a resurgent China begins to assert its status as a maritime power, it is important to understand the deep history of maritime East Asia.
[Tonio Andrade] and coeditor Xing Hang bring together an impressive array of international scholars representing different generations, from pioneers who have been leading the field since the 1970s to emerging scholars. . . . Sea Rovers, Silver, and Samurai renders a great service not only to historians of East Asia but to students of maritime history in general, providing insights that are highly relevant to the ongoing maritime and territorial disputes in the South China Sea.
The realms of maritime East Asia, although abstract to other maritime realms globally, has a transnational similarity that makes Sea Rovers a valid and useful source for comparative studies on maritime history and the global interconnectivity of waterways. . . . Andrade is no stranger to writing Taiwanese history, but what sets this apart is that it frames the island globally in a pre-modern period.
This is a fascinating book of essays that evoke a magical maritime region of ports, nodes, and chokepoints inhabited by sea lords and absentee rulers and lubricated by silver and other commodities. . . . Now that we have an important corpus of scholarship on piracy and its linkages with law, sovereignty, and markets, it would be useful to integrate the East Asian experience to push the frontiers of research on the politics of predation, especially in the centuries of transition.
This volume is not only a work on piracy and economy, as its title suggests. In fact it discusses trade, state formation, local politics, diplomacy, cosmology, legal cases, and cultural exchanges in the early modern era, and shifting historical images in recent decades. . . . My claim that East Asia was perhaps not unique, however, does not detract from the value of this volume. It rather indicates that similar dynamics were happening at both ends of the Eurasian continent. This may indicate that landbased agricultural states were challenged by trade-oriented states in Southwest Europe and Northeast Asia simultaneously. In this way this volume brings to light a unique development in global history. Those interested in this issue should read this excellent book.
Tonio Andrade (Editor)
Tonio Andrade is professor of history at Emory University.
Xing Hang (Editor)
Xing Hang is assistant professor of history at Brandeis University.

Find what you're looking for...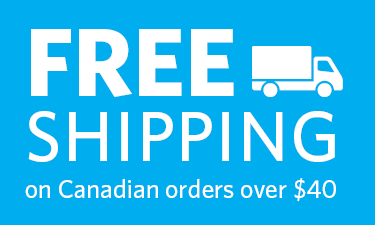 Stay Informed
Receive the latest UBC Press news, including events, catalogues, and announcements.
Publishers Represented
UBC Press is the Canadian agent for several international publishers. Visit our
Publishers Represented
page to learn more.