$33.95

Back Order
Ships in 4-6 weeks.
GO TO CART
Second Nature
An Environmental History of New England
University of Massachusetts Press
Bounded by the St. Lawrence Valley to the north, Lake Champlain to the west, and the Gulf of Maine to the east, New England may be the most cohesive region in the United States, with a long and richly recorded history. In this book, Richard W. Judd explores the mix of ecological process and human activity that shaped that history over the past 12,000 years. He traces a succession of cultures through New England's changing postglacial environment down to the 1600s, when the arrival of Europeans interrupted this coevolution of nature and culture.
A long period of tension and warfare, inflected by a variety of environmental problems, opened the way for frontier expansion. This in turn culminated in a unique landscape of forest, farm, and village that has become the embodiment of what Judd calls "second nature"— culturally modified landscapes that have superseded a more pristine "first nature."
In the early 1800s changes in farm production and industrial process transformed central New England, while burgeoning markets at the geographical margins brought rapid expansion in fishing and logging activities. Although industrialization and urbanization severed connections to the natural world, the dominant cultural expression of the age, Romanticism, provided new ways of appreciating nature in the White Mountains and Maine woods. Spurred by these Romantic images and by a long tradition of local resource management, New England gained an early start in rural and urban conservation.
In the 1970s environmentalists, inspired by a widespread appreciation for regional second-nature landscapes, moved quickly from battling pollution and preserving wild lands to sheltering farms, villages, and woodlands from intrusive development. These campaigns, uniquely suited to the region's land-use history, ecology, and culture, were a fitting capstone to the environmental history of New England.
Beautifully written, Second Nature manages to be both scholarly and accessible, deeply rooted in a very broad array of both primary and secondary sources.'—Dona Brown, author of Back to the Land: The Enduring Dream of Self-Sufficiency in Modern America
'There is a plethora of fascinating material in Second Nature.'—Portland Press Herald
'A sweeping new synthesis of New England environmental history [which aims to be more balanced than previous ecological surveys]. . . . Second Nature is a much-needed ecological overview of New England's history and will be a useful resource for students, teacher, and other readers alike.'—H-Net Reviews
'I would be hard pressed to name an historian better suited to write an environmental history of New England than Richard Judd. The book Second Nature does not disappoint. . . . It is a smart, comprehensive, well-written synthesis with a clear narrative thread connecting the region over the last several centuries.'—Vermont History
'A book of interest.'—Landscape Architecture Magazine
'An eminently useful synthesis . . . Second Nature will be most useful to those who teach New England environmental history, as Judd gives every topic and interpretation fair play. Judd suggests that New England might provide a new model for how American environmental history could be written, or beyond that , how conservation could be practiced, moving away from a stark nature-culture dualism. I agree.'—Journal of American History
'In the end Judd has convincingly demonstrated that New Englanders are united not just in their support of the Red Sox, but in a diverse but shared history and tradition that links us to the region and its landscapes.'—Environmental History
'Richard Judd, simply stated, has written a landmark book, one that deserves an elevated place among New England's most thoughtful environmental writing--built as well as natural environments.'—Historical New Hampshire
'Second Nature does what a work by a senior scholar should do--it opens doors. It provides a much-needed guide for the next generation. Instead of definitively answering questions, it poses key analytical models within which to work out those answers.'—Acadiensis: Journal of the History of the Atlantic Region
Richard W. Judd is the Col. James C. McBride Professor of History at the University of Maine and author, most recently, of The Untilled Garden: Natural History and the Origins of Modern Conservation, 1730-1850.
Find what you're looking for...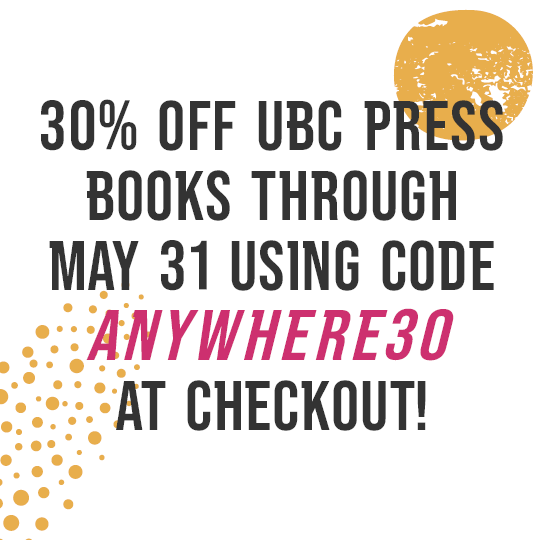 Stay Informed
Receive the latest UBC Press news, including events, catalogues, and announcements.
Publishers Represented
UBC Press is the Canadian agent for several international publishers. Visit our
Publishers Represented
page to learn more.