Sex, Drugs and Asperger's Syndrome (ASD)
A User Guide to Adulthood
Jessica Kingsley Publishers
Luke Jackson's unabridged and sparkling sequel to his best-selling user guide to adolescence Freaks, Geeks and Asperger Syndrome is the must-read handbook for teenagers and young adults on the autism spectrum. With devastating clarity, Luke focuses on the pitfalls involved in navigating the transition to adulthood, and the challenges of adult life. He covers everything from bullying and drugs to socialising, sex, negotiating relationships, and finding and keeping your first job.
Sex, Drugs and Asperger's Syndrome is one of my favorite books this year. Luke Jackson provides the reader with an in-depth understanding of many relevant issues regarding both Asperger's Syndrome as well as autism in general. This includes employment, bullying, sexuality, relationships, and much more. The autism community and society as a whole will benefit greatly from these much needed discussions.
With wisdom beyond his years and the mastery of an expressionist artist, Luke guides the reader through the rocky shoals of successful transition from adolescence to adulthood as a person on the autism spectrum. A straightforward, honest must read for anyone seeking greater understanding of the coming of age of the human soul, autistic or otherwise.
This is a brilliant book. Luke writes beautifully, engagingly and with wisdom. There is nothing he shirks, it is all there, all the drugs, all the pitfalls of relationships, all the social gaffes and mistakes, all described with humour and without judgement.
Reading Sex, Drugs and Asperger's Syndrome feels like having a conversation with an older brother or cousin. He advises without preaching, explains without boring and throws in enough jokes to make the entire reading experience thoroughly enjoyable... From bullying to drugs, employment to nights out, and mental health to sex, it includes the entire spectrum of life without judgement, leaving no stone unturned and rendering no subject taboo... Powerful, honest, funny and friendly, Sex, Drugs and Asperger's Syndrome is a must-read.
Luke Jackson is twenty-six years old and has Asperger Syndrome. He is the best-selling author of Freaks, Geeks and Asperger Syndrome, also published by Jessica Kingsley Publishers.
Foreword / Tony Attwood
1 Introduction
2 Pitfalls of Adolescence and Beyond
3 Work and Education
4 Bullying
5 Going Out and Staying In
6 Drugs: The Good, the Bad and the Ugly
7 Sex and Relationships
8 Growing Up
9 Another Final and Positive Note
Further Reading
Useful Addresses and Websites
Index
Find what you're looking for...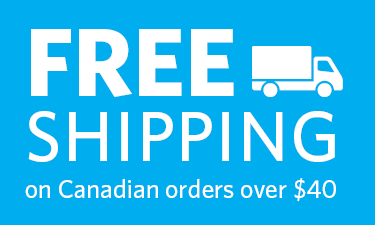 Publishers Represented
UBC Press is the Canadian agent for several international publishers. Visit our
Publishers Represented
page to learn more.