Sexual Assault in Canadian Sport
Sexual assault by and against athletes is a pervasive and long-standing problem in Canada, but reports are commonly minimized, doubted, and dismissed by sport administrators, police, and judges.
Through a detailed examination of over 300 cases appearing in news media and legal files across Canada from 1990 to 2020, Sexual Assault in Canadian Sport uncovers an enduring institutional tolerance and silencing of sexual assault in Canadian sport – and the betrayal that many victims experience by those same institutions. Curtis Fogel and Andrea Quinlan argue further that both the Canadian sport system and the criminal legal system have failed to ensure victims' safety and often undermine sexual assault prevention and trauma-informed care.
By exposing structural and cultural elements of the sporting world that facilitate sexual assault by and against athletes, Sexual Assault in Canadian Sport opens new avenues for critical dialogue about sport, law, masculinities, and gender-based violence. Crucially, it also offers constructive strategies to mobilize communities, government, activists, researchers, practitioners, and the legal system to increase safety in sport.
This book will find a wide audience while also capturing the attention of scholars and students of sports ethics, governance, and policy, the sociology of sport, and sports law. Practitioners in the sports industry involved in coaching, event management, policy development, governance, and journalism will find it necessary reading, as will those working in community-based justice organizations and women's health organizations.
Sexual Assault in Canadian Sport is an excellent overview of the organizational and legal response to sexual abuse in sport, denying leaders the opportunity to ignore the issue based on ignorance. It provides an excellent factual and analytical discussion of a critical social issue that has been silenced, and thus tolerated, for decades.
If you are interested in safe sport, read this book. Fogel and Quinlan capture, as no others have, the painful dynamic in sexual assault cases between sport organizations in Canada and our criminal justice system – one that leaves the athletes at the heart of sexual abuse alone and unserved by either. The broad reach of the research, through decades of cases of sexual abuse on or by athletes, allows the reader to clearly see the trajectory of sport organizations' responses, from early concern and good intention of the 1990s to later protectionist, bureaucratic positions that sport organizations have taken over the well-being of the athletes harmed. It is the story of patterns of abuse continually emerging only to then be pushed under the 'insensitive' system responses.
Curtis Fogel is an associate professor and chair of the Department of Sport Management at Brock University, and in 2016 was appointed a research fellow in Canadian Studies at University of California, Berkeley. He is the author of Controversies in Law and Sport and Game-Day Gangsters: Crime and Deviance in Canadian Football.
Andrea Quinlan is an associate professor in the Department of Sociology and Legal Studies at the University of Waterloo. She is the author of The Technoscientific Witness of Rape: Contentious Histories of Law, Feminism, and Forensic Science and coeditor, with Elizabeth Quinlan, Curtis Fogel, and Gail Taylor, of Sexual Violence at Canadian Universities: Activism, Institutional Responses, and Strategies for Change.
1 Sport, Sexual Assault, and the Law: An Introduction
2 Athlete-Perpetrated Sexual Assault: Misogyny, White Male Privilege, and Entitlement in Competitive Men's Sport
3 Group Sexual Assault: A Theatre for Performing Violent Masculinities
4 Sexually Violent Hazing: Power, Humiliation, and Group Dominance Bonding
5 Sexual Exploitation by Authority Figures: Institutional Tolerance and Betrayal within the Canadian Sport System
6 Breaking the Cycle of Sexual Assault in Canadian Sport
Appendix A: Reports of Athlete-Perpetrated Sexual Assault
Appendix B: Reports of Athlete-Perpetrated Group Sexual Assault
Appendix C: Reports of Sexually Violent Hazing
Appendix D: Reports of Sexual Assaults Involving Authority Figures in Sport
Notes; References; Index
Related Titles
Suing for Silence
Sexual Violence and Defamation Law
By Mandi Gray
Power Played
A Critical Criminology of Sport
Edited by Derek Silva and Liam Kennedy
‹
›
Find what you're looking for...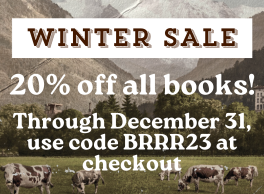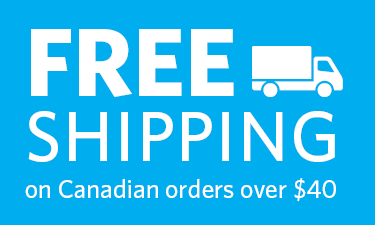 Stay Informed
Receive the latest UBC Press news, including events, catalogues, and announcements.
Publishers Represented
UBC Press is the Canadian agent for several international publishers. Visit our
Publishers Represented
page to learn more.